Digital marketing expert and Local Mum Aggie is blogging for us about the best ways to leverage your business online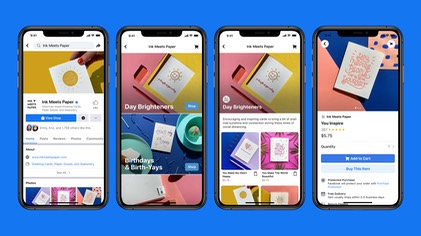 Facebook Shops Is Live! Is it worth selling on there?
Online shopping aka eCommerce is BOOMING! 
With lockdown imposed globally for several weeks, many shoppers have been forced to turn to the internet to buy their essentials (and non-essentials).  It will come as no surprise, I am sure, that a week after lockdown was announced in the UK, online orders were 200% higher, than the same week a year before (Statista, 2020).
For those who have been furloughed, made redundant or would like to supplement their income, setting up an online business is an attractive option.  Work from home, choose your own hours, post a few items online and see the money roll in…if only it were so easy!
With online marketplaces such as Etsy and Notonthehighstreet.com already having 2.5 million (Statista, 2019) and 5000 independent sellers (Retail Week, 2019) respectively, it is easy to see that online shops have already established themselves as part of the shopping scene.  With so many entrepreneurs entering this market, numerous services and marketplaces have sprung up or have started collaborating to make this even easier.
Last week, Facebook made an announcement which sent ripples through the eCommerce world.  Facebook Shops was launched.  Why is this a big deal? Not only will small businesses be able to sell their products on Facebook, the catalogue of products they upload will also be available on the other apps Facebook own; Instagram, Facebook Chat and WhatsApp.
Facebook has collaborated with major online marketplaces, Shopify and WooCommerce being the most well known in the UK, so sellers already selling there can simply click a button and all their products can appear in a shop on Facebook as well.  Why is this good? More opportunities to sell!
Benefits for business
There are many benefits for small businesses.  If they already sell with one of the partnered online marketplaces, you can set your shop up for free, you can personalise your online shop with your branding and you do not need a credit card terminal as all payments are handled by Facebook.
However, there are some things sellers should be aware of before they jump in.  Firstly, Facebook is extremely strict on what can be sold via Shops.  Digital products, some nutritional supplements and alcohol are a few of their prohibited items, be sure to carefully read their terms and conditions even if you are confident your products will be permitted, there are some surprising ones in there.  
Getting started, if you have not set up an eCommerce business yet, you will need to start on an online marketplace such as Shopify, which will charge you a monthly fee, before you can open up your Facebook Shop.  Also, Facebook made it clear during their announcement that although it is free to have a shop with them (via Shopify, Woocommerce etc), they make their money from advertising and will encourage you to pay for adverts.
Currently only 5.5% of brands' followers will see what they post on their Facebook page (Hootsuite, 2019).  The reason for this? To encourage brands to spend on advertising so their products are seen by more eyeballs.  Facebook have also shared that they will also use the data they have collected on your customers to show them similar products sold by your competitors.  They argue this will improve the customer experience.  However, this will also encourage sellers to advertise so they stand out against all their competition.  For this reason, if you are planning on selling on Facebook, you should strongly consider including ad spend in your business plan.
Once you have set up your Facebook Shop, Facebook will handle all the payments and take a 5% transaction fee, considerably more than PayPal would charge you (2.9% + 30p in UK, PayPal, 2020).  As the sellers are also responsible for all customer service and refunds, it is still unclear whether Facebook will deposit payments from customers with the sellers straight away or delay for up to 90 days to cover potential refunds.  Something to bear in mind if you need quick cashflow.
The final point to consider affects those that already sell via marketplaces such as eBay, Amazon, Etsy and Notonthehighstreet.com.  Facebook Shops is a direct competitor to these online platforms and therefore you will not be able to share your products from these marketplaces to Facebook. You would need to think about creating a second eStore (with its extra costs) with your products to access your potential customers through Facebook.
With so many different sales platforms available with different partnerships and terms and conditions, it can feel overwhelming to know where to start.  Knowing your product, your target audience and your capacity to market and advertise should play a part in how you decide.  Selling online can be extremely rewarding both financially and personally and if it's something you are keen to explore, I would recommend looking into each option carefully before taking the plunge.
Good luck!
References:
https://www.statista.com/statistics/409374/etsy-active-sellers/
https://www.retail-week.com/companies/notonthehighstreet?authent=1
https://www.statista.com/statistics/1109425/online-orders-home-retail-y-o-y-trends-during-coronavirus-in-the-uk/
https://blog.hootsuite.com/facebook-algorithm/
https://www.paypal.com/uk/webapps/mpp/merchant-fees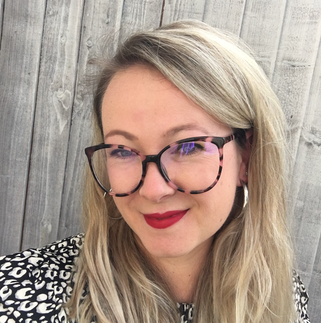 Aggie Meroni
Founder
White Bee Digital
About Aggie
As Founder of White Bee Digital, I have had a varied career.  Having started in events and media aquisition, I took time out to travel and came back to begin a career in sales in the Investment Management industry. Alongside working on large global accounts, I was the founding member of my company's Corporate Social Responsibility (CSR) team and became passionate about sustainability initiatives.  It was at this time I became frustrated at how many incredible sustainable businesses were emerging but no one knew about them.  With the belief that change cannot occur without mass involvement, I invested in retraining.  A Post- Graduate Diploma in Digital Marketing and additional advanced training in social media strategy, social advertising and Google Ads followed.  I have been using my sales background, with my digital marketing skills, to help sustainable businesses ever since.