Parenting is the most important job you will ever do and probably one of the most challenging; no wonder we need help sometimes! Local Mums recommend the best classes in our area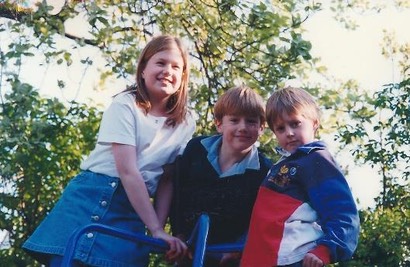 "I highly recommend The Parent Practice to all Local Mums. If I'd thought about it all before having children I would have said that all you need to do to be a good parent was to love your kids…and I could do that. Well I could, but I needed so much more than that. What I learnt was how to have rules without being over controlling, how to encourage so much more effectively, how to recognise the causes of poor behaviour and respond to it so much more constructively. I did love my kids but there had been moments when I have to admit I didn't really like one or other of them. This course gave me the ability to show my love more profoundly." 
Annie, Local Mum of three children
"I highly recommend The Parent Practice to Local Mums. This has being a hard year for my family. My oldest son was struggling in the school and we have been seeing a battery of experts (tutors, psychotherapists, etc.,) but had nothing concrete to show for it.  In the end, what has helped us the most by far has been the Positive Parenting Course. Our teacher Ann has being great in giving us concrete skills and tips that help us to help our son change his behaviour."
Maria, Local Mum of four children
"My husband and I highly recommend The Parent Practice 10 week parenting course. The information and skills learnt were both practical and useful and the changes we made to our own behaviour remain with us  to this day. Money and time well  spent  - 20 hours is a small price to pay for a lifetime of positive parenting, bringing out the best in your children." 
Christine, Local Mum of two children.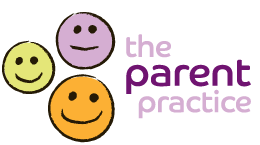 The Parent Practice has been established in SW London since 2004. Our skills are based on ideas drawn from many different sources, including Neuro Linguistic programming and Systemic Family Therapy.
Everyone who works at The Parent Practice is a parent, encountering the everyday challenges that all parents face. Whilst none of us is a perfect parent, our own family lives have been enriched, and for many of us transformed, so we are all passionate about passing on the skills and strategies.
Your children benefit in many different ways, which in turn makes your life much easier:
They learn how to listen and co-operate.
They will know that you understand and will listen to them, and that you value their thoughts and opinions.
They will become more independent, self-assured and resilient.
They will adopt and practice the values important to your family.
Their self-esteem and confidence will grow.
They will develop a strong, happy and respectful relationship with you and with their siblings.
They will interact more constructively with others and have more insights into relationship building and conflict resolution.
They will do their best in school and other areas of their lives.
Our 10 week courses are very popular. The whole course takes just 20 hours of class time. Each week there is a take-home mission in the form of tasks you can take on to put the skill you have learned into practice. Most graduates agree it is a very worthwhile investment of time.
There is also the opportunity to do the shorter Positive Parenting Core Course, which is five weeks and a one day 'Parenting in a Nutshell' course available. Both 5 and 10 week courses  run on a rolling programme so you can start any time (subject to availability). 
In addition The Parent Practice offers private consultations by appointment and a full programme of workshops that run each term. Topics include 'Bringing out the Best in Boys', 'Raising Girls,' 'The Teenage years', 'How to be a Calmer Parent' and many others. 
For more information or to book, contact:
The Parent Practice
Tel: 0208 673 3444
Email: admin@theparentpractice.com

Our centres:
WIMBLEDON 
43 Cambridge Road
West Wimbledon
London SW20 0QB
Tel: 0208 673 3444. 
Nearest mainline station: Raynes Park (about a 8 minute walk)
CLAPHAM 
68 Thurleigh Road
London SW12 8UD
Nearest underground station: 
Clapham South (10 minute walk)
Nearest mainline stations: Wandsworth Common (15 minute walk)