Build a bed/den/shelter at home or spend the night under the stars this June and help
children around the world find a safe space to sleep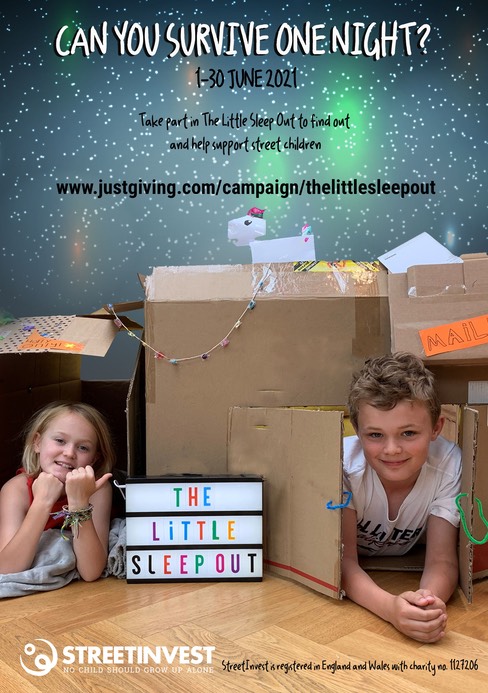 The Little Sleep Out - children supporting children
For many street children, night after night, a cardboard box may be the only shelter they have.
The aim of The Little Sleep Out is for our children to leave the comfort of their bed by building a bed/den/shelter in which to spend the night, whether that's on the bedroom floor, in the sitting room, in a tent or under the stars. 
In doing this and raising money for StreetInvest they can help street children all around the world find those safe spaces and trustworthy adults they so desperately need. 
So during June why not grab all those cardboard boxes lying around the house and get creative! Ask family and friends to support you at The Little Sleep Out or better still create your very own justgiving fundraising page! 

Nominate a friend to take on the challenge themselves and use #TheLittleSleepOut @streetinvest on twitter, facebook and Instagram to show off your creations. 
For all the information you need, please visit our justgiving webpage. 
Thank you so much for your support.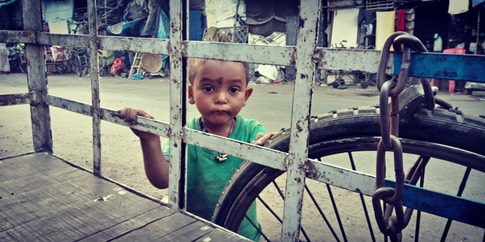 Contact:
Katie Skrine
Fundraising and Events
StreetInvest
Tel: 07711 024 860
Email: katie.skrine@streetinvest.org
www.streetinvest.org