Local Mums recommend the best sports coaching sessions in our area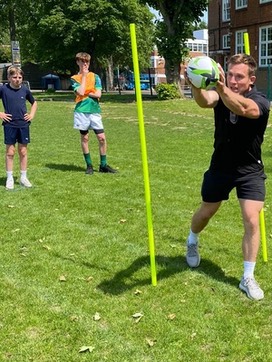 "I highly recommend Move4Skills to Local Mums. The coaches are excellent and couldn't be more knowledgeable or better qualified to improve our son's game. He loved the rugby camp and rang me buzzing after each session to tell me how much he had learned and how much he loved it."
Kate, Local Mum
"I recommend Move4Skills to Local Mums. Their sessions have been so good for my son. The coaches put in so much hard work and positivity, it's had a huge impact." 
Vicky, Local Mum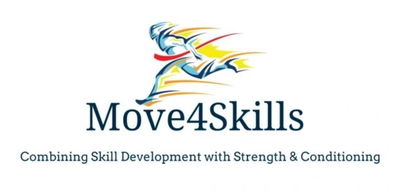 Move4Skills
Be part of a unique coaching experience where we develop the 'whole' player by combining skill development with a strength and conditioning program for their chosen sport. It is important that young performers are equipped with the ability to meet the physical demands of sports as well as the skill requirements.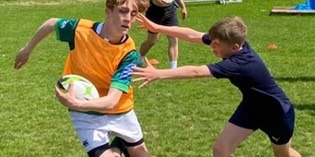 Skill development
Providing a coaching program to develop the skill set of all performers in closed and competitive situations. Each block focuses on a specific skill.
Strength and conditioning
Developing stronger, more powerful performers to meet the physical demands of their chosen sport
Our background
We are a group of three with a vast knowledge of sports coaching and strength and conditioning. A Director of Rugby at a leading school (winner of National Rugby School of the Year 2017), a Sports Coach of 10+ years and a Strength and Conditioning Coach with over 15 years of experience developing young athletes. Our goal is to use our combined knowledge to develop multi-talented performers.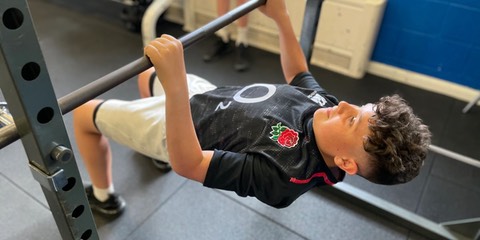 Our support team
Our support team consists of only Level 2 or above coaches in their field of sport to ensure high standards throughout. Our strength and conditioning program is managed by Gareth who already runs an extensive internship to find the most talented coaches. Currently, we have Adam, who works at the John Fisher School and interns for Harlequins Rugby Academy. Move4Skills is committed to providing the best experience for your children.
Our philosophy
We believe that although it is very important to develop an extensive skill base, it is often overlooked to develop the players physical literacy. At Move4Skills we look to enhance the players core fundamental movement patterns through our strength and conditioning program. A sportsperson that moves better, combined with skill development, becomes a more balanced and talented performer.

The 'Why" behind Move4Skills
There are many fantastic coaching courses being provided for young sports performers across many disciplines that cater for skill development in their chosen sports. However, there are very few that look to develop the performers physical literacy and ability to move well alongside this.
At Move4Skills we look to develop the whole performer, not only the technical/tactical abilities but also the ability to perform efficiently. We provide a professional strength and conditioning program alongside our field work to ensure the performer can meet the demands of the chosen sport as well as the skill requirements.
We develop the performer in three steps - 'Learn to Train', 'Train to Train' and "Train to Compete'. Each step requires competencies to be met before moving to the next stage. No performer will be lifting weights until they have built a strong foundation to do so. As a result, not only will there be a significant increase in performance on the S & C program, there will also be noticeable improvements on the field. Your child will see reduced fatigue levels, better movement patterns, be able to get into stronger positions for game play and have an increased level of skill execution and confidence on the field, due to the progress made from Move4Skills sessions. Additionally we will provide your child with coaching on nutrition and injury management to develop them into self regulating athletes.
The skill development within various sports will work with groups no larger than ten to make sure that progress is made with each performer, every session. Unlike some coaching courses, we aim to focus on specific skill sets in each block of six sessions. As a growing service we would like to provide opportunities for skill development across a multitude of sports, however as rugby specialists we will currently be offering rugby specific skill courses until we expand.
The first block will concentrate on handling as it is one of the most important skills within the game of rugby. Your child will develop through breaking the skill down and moving into more competitive situations. We will provide your child with additional 'work ons' to practice through our youtube channel at the end of every session.
We are committed to providing your child with the best opportunity to be the best sports performer they can be both physically and mentally, whilst instilling top quality attitudes and values throughout their sporting journeys. 
Local Mums Discount
Move4Skills is giving Local Mums 10% discount with their skills development and strength and conditioning sessions with the discount code M4S21. 
Contact:
Mr Tom Street
Move4Skills
Email: info@move4skills.com
Move4Skills on Facebook
Move4Skills on Twitter
Move4Skills on Instagram
Move4Skills on YouTube
www.move4skills.com