Whether it's a fitness class that really works or a personal trainer that manages to motivate, Local Mums give their recommendations here.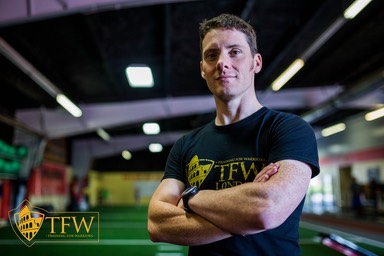 "I highly recommend TFW London to all Local Mums. Malcolm is really passionate about what he does and this comes through when he trains you. He is an excellent all round trainer with a real emphasis on getting visible and achievable results. He is on hand to help you achieve your personal goals within your time-scales and pushes you when needed. I have enjoyed my time at TFW and would recommend it to anyone. There is no better class out there and it's great training with other people whilst having fun!" 
Gayle, Local Mum
"I recommend TFW London to Local Mums. I was really worried about joining a class/gym due to low self confidence with how i looked. But joining TFW only three weeks ago has completely changed my mind. Everyone is lovely and Malcolm has really motivated me to change the way i think about food and exercise - and I've already lost over 10 pounds! I would recommend this to everyone and if it was on every day i would go!!"
Carly, Local Mum

TFW London
The TFW system was designed to develop the physical and mental strength to take on the challenges all modern women face.  
The course includes:
WOMENS WEIGHT TRAINING: A cutting edge Weight Training routine designed to increase strength, build lean muscle and burn fat.
HURRICANES: Our signature FAT BURNING WORKOUT! It will skyrocket your ability to maintain intense activity while melting fat for up to 48 hours afterwards.
CARDIO STRENGTH: Cardio exercises coupled with strength exercises in a circuit format allowing you to burn more calories in less time. You'll get a cardio workout at the same time as working on core strength and tone.
TFW WARRIOR CHALLENGES: created to test your level of physical ability and give you a ranking to better understand where you lie on the continuum of physical fitness
Anyone can make you sore, not eveyone can make you MORE.
Contact:
Malcolm Taylor 
TFW London
Tel: 07843257749
Email: tfwlondon@gmail.com
www.tfwlondon.com/women