Benjamin Wright, counsellor at the Aston Clinic, discusses how life crises can often lead to personal growth and fulfillment.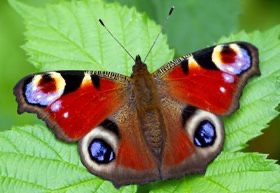 People usually come to counselling because they have hit a wall in their life. It may be that they are having trouble with a relationship, have a problem at work or have suffered bereavement. Sometimes, it's just that they have reached a crossroads in their life and don't know which way to turn. Times like these are troubling because previous certainties are turned upside down and it feels like you are stumbling in the dark unable to make sense of the new situation. Very few people are comfortable with the unknown – we define ourselves by our environment and when this change's the tendency is to panic!
My experience as a counsellor (and in my own life) however, has made me re-frame such situations. My belief is that there is something in the human condition that gravitates towards growth. Bob Dylan has sung: "If you're not busy being born, you're busy dying." Perhaps there is something deep within us that needs change, because only through change can we attain our full potential and move towards more exciting and fulfilling ways of being.
Excuse me if I use a metaphor: The caterpillar retreats into a chrysalis and emerges as the butterfly. We all know this… but caterpillars and butterflies look and express themselves in totally different ways, right?
What fewer people know is what happens within this chrysalis. To become something new, the caterpillar has to go through a transformation. In order to do this, it first needs to break down, to lose form and (in a sense) identity. It becomes like a jelly – shapeless and vulnerable (hence the need for the chrysalis to protect it at such a vulnerable time). Given patience and the right conditions, the caterpillar in time reforms into a beautiful butterfly – a much freer form that can fly from plant to plant rather than slowly slither along on the ground!
Such is my experience of the counselling environment. My role as the counsellor is to provide the 'chrysalis'. We meet at a regular time for a set period of time. I try to provide a safe space for this growth to happen. In time my client and I build a trusting relationship where it is possible to share and acknowledge the anxieties that exist and begin together to find practical and appropriate ways forward through them. This process can at times feel painful and difficult. It takes as long as it takes – patience from both of us is required which in itself is often not easy. In time, if we can both trust this process, amazing changes can happen.
We live in a society that expects instant results – everything seems to be at our finger tips, so we are not very practised in patience and allowing ourselves the time to process feelings and situations. This, I find, is often the biggest challenge… but I find that people who come to counselling are very often the brave ones – those who are willing to face their fears and transmute them into something creative and liberating.
It is not for the faint-hearted and at the beginning of the process people often feel that they are failing or weak and not able to cope with life. But what if a mid-life crisis, or depression or breakdown is actually an opportunity to cast off outgrown ways of being in order to reach towards something much richer and fulfilling?
Benjamin Wright is a Counsellor at the Aston Clinic.
Contact:
Micala Sansom
Aston Clinic
Tel: 020 8942 3148
Email: hello@astonclinic.co.uk
Aston Clinic on Facebook
New Malden clinic
Monday to Thursday 8am - 8pm
Friday 8am - 5pm
Saturday 9am - 1pm
Emergencies/Sundays: 07504 060 908
26 Kingston Road, 
New Malden,
Surrey, 
KT3 3LS

Harley Street clinic
Friday Afternoon (by appointment only)
Contact Aston Clinic to book appointments for Harley Street:
Tel: 020 8942 3148
12 Harley Street,
London, 
W1G 9PG