Local Mums recommend the best dance schools in our area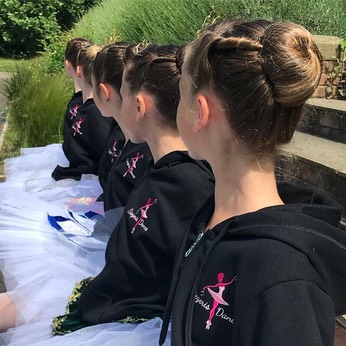 "I highly recommend to Siegeris Dance Local Mums. This dance school is exceptional. The teaching staff are all wonderfully patient and professional, as well as genuinely interested in each child's individual progress. My daughter is so happy to be a part of Siegeris and I really cannot fault it."
Raynor Quaife, Local Mum
"I recommend to Siegeris Dance Local Mums. A very professionally-run dance school. My daughter loves every lesson which not only teaches her the basics of ballet but also posture and discipline. The holiday workshops are fabulous to break up the holidays. Thank you Miss Jennifer, Miss Lucy and Miss Charlotte."
Shauna Campbell, Local Mum

"I highly recommend to Siegeris Dance Local Mums. An extremely professional and friendly school which has found the perfect balance between fun and discipline while instilling a love of performing and developing technique."
Katy Atzberger, Local Mum
Siegeris Dance
The ethos of the dance school is to capture and nurture the pupils instinctive joy, movement and freedom of expression in an enjoyable, fun and happy environment. Something I hope continues for a lifetime! 
I want our students to find a love of dance in whatever career path they choose and want it to benefit them in all they do. I am excited for our story to continue…
We have opened up brand NEW Contemporary Dance classes in the afternoon and Morning
Adult Dance classes this term at Lantern Arts Centre, in Raynes Park. 
Please book a free trial through our website: www.siegerisdance.com
We also have a new Ballet Boutique branch location in Kingston at 311 Richmond Road, Kingston upon Thames KT2 5QU
Find out about our Summer School here
Venues and new classes for September
Visit our dancewear boutique here 
Contact:
Siegeris Dance 
Tel: 020 3015 8467
Email: info@siegerisdance.com
www.siegerisdance.com