Nurseries offer a reliable childcare setting where children can socialise and learn. Local Mums give their recommendations for the best ones in our area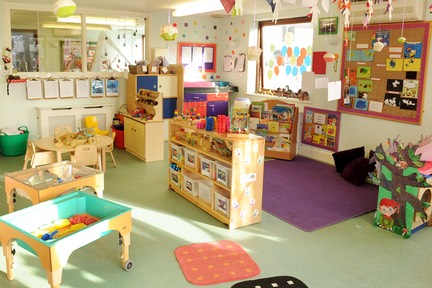 "I highly recommend Dolphin Day Nursery and Preschool to all Local Mums. I'm really proud that my son is in this wonderful setting that integrates the children and parents in activities such as the Bright Horizons Foundation for Children and other charities. I love all the teachers and assistants, and all the people from management too! Even the cook says hello every day!"
Sarah, Local Mum
"I recommend Dolphin Day Nursery and Preschool to Local Mums. Overall we have been extremely happy with our experience at the nursery. The activities that our girls get involved with are brilliant and as a result they are robust and social."
Rachel, Local Mum


Dolphin Day Nursery and Preschool
Bright Horizons Dolphin Kingston Day Nursery and Preschool is part of the Bright Horizons family, the nursery boasts bright, spacious rooms tailored to each age group to allow children to play, grow and love learning forever. The nursery also offers a drama studio, media suite, art studio and dedicated cookery area.  The children are guided by our highly-skilled and experienced nursery team who use Bright Horizons' bespoke Ready for School programme. The programme is designed to gently introduce children to academic subjects preparing them for a smooth transition to school. In addition to this the nursery also offers music, French and baby yoga classes. 
The nursery is located a short walk from Kingston station and car parking spaces are available to the back of the nursery. The children have the chance to explore the natural world with the external outdoor area where the nursery also hold weekly football, tennis and rugby lessons. 
Contact:
Jasmina Haigh 
Nursery Manager 
Dolphin Day Nursery and Preschool
Tel: 0203 780 3063
Email: dolphinkingston@brighthorizons.com

12 Elm Grove
Kingston Upon Thames
Surrey
KT2 6HN
UK