Local Mums' tutor and opera singer Lucinda Scott has performed again for the first time since lockdown and tells us about her experiences singing in Opera Holland Park's La Traviata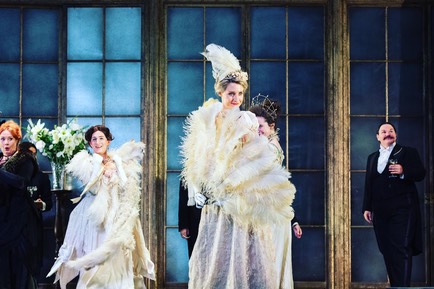 What was it like performing in a production again after so long?
It was absolutely incredible to be back performing and doing what I love. I've never seen happier audiences and that gave me such joy to know we were putting smiles back on people's faces after such a difficult year for everyone.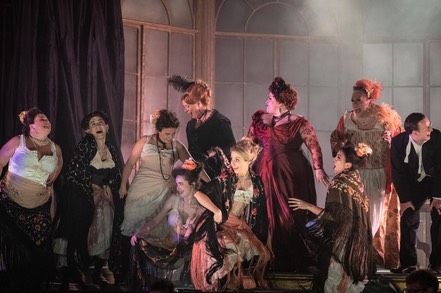 How are rehearsals and performances different to pre-Covid?
The rehearsal period was much shorter than usual, so we really did have to be on the ball! The social distancing also did take some getting used to, as performers we are all very used to physically being close to one another. Overall though it didn't feel too different to pre-covid and as the theatre at Opera Holland Park is all outdoors the social distancing in the audience wasn't really that noticeable.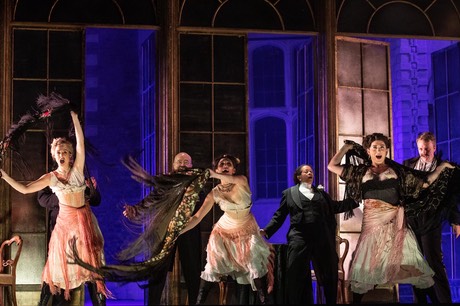 What's it like singing in an open air venue like Opera Holland Park?
Well it was great for covid times with the constant ventilation! It's a beautiful park to come to work everyday so I really enjoyed that. There is something really special about singing at Opera Holland Park especially when dusk comes and you can see the moon shining down over the stage.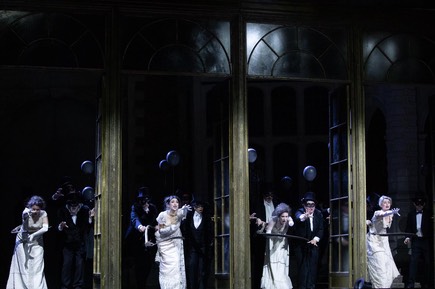 How did you combine your teaching work with your performances?
It was a very busy time for me juggling the rehearsals and shows with my teaching work, but it was great to be so busy again after all the lockdowns. I really feel that my performing work makes me a better teacher and vice versa.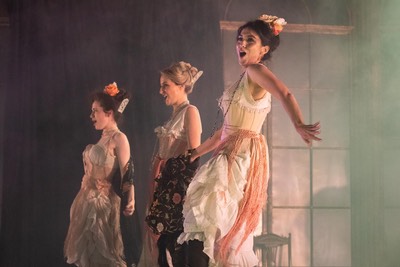 What are your hopes for the new term and the new theatre season?
I'm really looking forward to starting lessons with new pupils in the new school term and inspiring the next generation of musicians. I really believe the arts is now going to play a big part in the recovery of the nation after the pandemic. I think it's become very evident that life without music, live performance and theatre is unthinkable and that learning music is also such a wonderful hobby for children of all ages. Learning a musical instrument teaches children so much about discipline and general life skills. But most importantly it can bring so much happiness!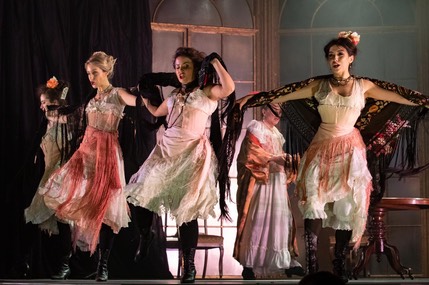 About Lucinda
Professional opera singer Lucinda Scott trained at the University of Manchester, Royal Birmingham Conservatoire and Guildhall School of Music and Drama and until lockdown temporarily closed theatres worked for highly esteemed opera and theatre companies such as Thursford Christmas Spectacular, HERA Theatre Company, Longborough Opera Festival and Opera de Baugé. Lucinda was delighted to be singing with Opera Holland Park in La Traviata as lockdown eased this summer.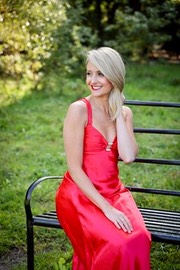 In tandem with her singing career Lucinda has taught privately for over 10 years, teaching singing, piano, violin, music theory and GCSE and A Level Music. She has also taught at Tonbridge Wells Grammar School for Girls and stage schools such as Stagecoach and the Sote Academy in the West Midlands. 
Online teaching
"While I was devastated that productions were postponed and cancelled during lockdown," explains Lucinda, "it gave me a chance to develop my online teaching and I was able to deliver piano, violin and signing lessons via Zoom."
"I had some lovely feedback from parents that my lessons were a huge help to them during lockdown which was so rewarding," adds Lucinda. "It was great to be able to do something positive at such a difficult time for so many musicians and families."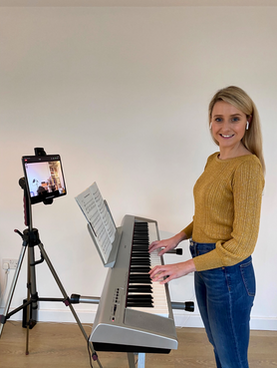 Teaching technique
Lucinda says, "I believe in creating a happy, fun learning environment in order to get the most positive results out of my students. I aim to cater the lessons around the specific needs of each pupil so that they feel comfortable with the pace and make progress. 
"I teach singing (all genres), piano, violin, music theory and GCSE and A Level Music and teach all ages from 7 years upwards. I work towards ABRSM and Trinity exams with pupils, but equally happy to teach students who would like to learn for pure enjoyment. 
Lucinda has an enhanced DBS check and can teach online or can travel to pupils homes around SW London. 
Read Local Mums' reviews of Lucinda Scott and book lessons here
Contact:
Lucinda Scott
Tel: 07712163311 
Email: lucindascott04@yahoo.co.uk  
Lucinda Scott on Facebook 
Lucinda Scott on YouTube
www.lucindascott.com