Local Mums recommend the best soccer schools in our area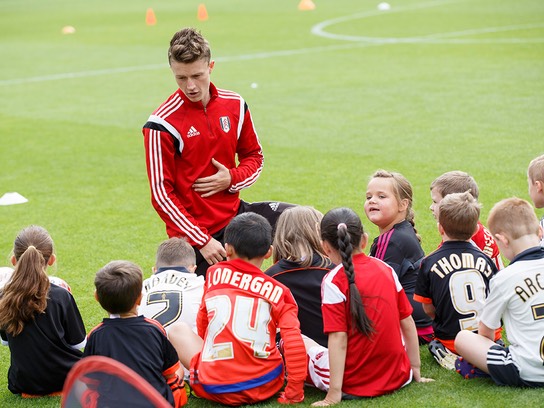 "I highly recommend Fulham Football Club Foundation soccer schools to all Local Mums. My daughter Livi had so much fun with the coaching team. Livi was certainly inspired afterwards!" 
Kate, Local Mums
"I recommend Fulham Football Club Foundation soccer schools to Local Mums. We have worked with Fulham Football Club Foundation for a year now and are very happy with their work. They are very professional, organised and consistent in their delivery at the school. The children really enjoy the sessions and are challenged to be the best that they can be."
Mrs Kovacs, Normand Croft Primary School

Fulham Football Club Foundation soccer schools
We have a new soccer school this summer at Dundonald Recreation Ground in Merton. Our soccer schools cater for boys and girls of all abilities aged 3 to 14. You child will play bags of football, learn new skills and make lots of new friends. Children are grouped based on the age and ability, so you can be sure they'll have a great time with their friends. 
Dates of soccer schools:
Monday 31st July – Friday 4th August, 9am-3pm
Monday 14th August – Friday 18th August, 9am – 3pm
You can book on for £21 per day, with discounts for week bookings. Book now at www.soccerschools.fulhamfc.com!
Contact:
Alex Reilly
Operations Manager
Fulham Football Club Foundation soccer schools
Tel: 07824 417 006
Email: areilly@fulhamfc.com
www.soccerschools.fulhamfc.com