So many of us pay a fortune to big corporate gyms that we never even visit. Why not try a local company that is guaranteed to get you motivated to lose weight - and have fun too!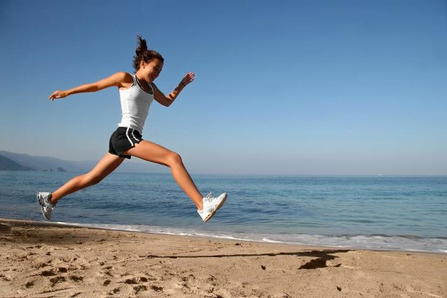 Lots of us mums would love to shed a few pounds and more often than not we sign up for expensive gym membership only to end up never going.
If you are looking for a guaranteed way to shift the weight in a fun and motivating way without throwing your hard-earned cash down the drain then personal training could be the answer.
Perfect time to get fit
Local company Revolution Functional Fitness (RFF) run by Matt Ashbolt is a great place to start. Offering 1-2-1 personal training and a new hugely popular Fat Loss kettlebell class in September, it couldn't be a better time to think about getting fit.
"At Revolution Functional Fitness our goal is to get your body and fitness back to where it should be and better," says Matt. "We specialise in helping you reach your fat loss goals through effective training and proven nutrition advice." 
Keeping it local
RFF was created by Matt from the need to provide local people with a high quality and effective personal training environment in the comfort of their own home or in a private studio in the Wimbledon and Sutton areas.  
"Our aim is to provide people with a personalised exercise experience in an environment suitable to their needs," explains Matt. "Our personal training packs are tailored to your personal health and fitness goals.  We provide all of the equipment, know-how, education, motivation and experience needed to ensure your goals are hit in the quickest time possible."
Effective and fun
"You can expect your sessions with me to be effective, varied and fun," says Matt. "And expect to be motivated to hit your fitness goals."  Matt aims to make every session enjoyable and he also offers plenty of support outside of sessions through emails, articles, texts and being there for all of your health and fitness needs.
Track record
Matt has impressive amounts of experience in the health and fitness industry from football teams, group exercise classes and 1-2-1 personal training sessions.  He qualifications include a BSc in Sports Science, HKC kettlebell trainer (the 'Gold' standard in kettlebell training), TRX training and REPS level 3 personal trainer, all of which help to ensure your sessions are manageable, challenging and effective.  
Put the kettle on!
So what is this new fitness buzz-word 'kettlebells'? "Kettlebells are not a fad," explains Matt. "They are an effective piece of exercise equipment to hit your fat loss goals in no time at all."
In fact kelttleballs have been around for 300 years and have been used by men, women, athletes and serviceman to help build the highest fitness level possible.  Kettleballs burn fat, build strength and athleticism, improve your cardiovascular conditioning and even improve your posture and mobility.  "For anyone looking to look great and feel fantastic, kettlebells are the tool for you," says Matt.
Guaranteed fitness
If you are looking for guaranteed health and fitness results - or just to train in a way you have never trained before - why not give local company RFF a try? Visit their website or call them now for your complimentary personal training consultation or to book your place on the new Fat Loss Kettlebell Bootcamp.
Read Local Mums' reviews of RFF.
For more information, or to book your FREE consultation and fitness testing, contact:
Matt Ashbolt
Revolution Functional Fitness
Mob: 07792123974
Email: info@revolutionpersonaltraining.co.uk
www.revolutionpersonaltraining.co.uk