"A haven of natural beauty"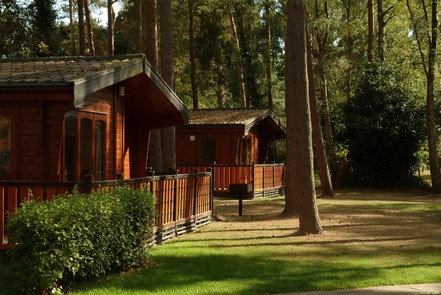 Sandy Balls
Godshill, Fordingbridge, SP6 2JZ
By Sarah Peters, Events Editor
Don't be put off by the dodgy name. Sandy Balls is, in fact, a haven of natural beauty, a woodland retreat of stylish wooden lodges, self catering holiday homes and camping plots where hundreds of families hide out amongst the New Forest pine trees and enjoy life in the great outdoors.
The lodges are gorgeous. They are arranged in a way so you don't feel overlooked by neighbours and some include fluffy bath robes, a roll top bath, a mock real flame fire in the living room plus DVD and CD player and the all important dish washer. They are warm and cosy even out of season and have spacious accommodation, comfortable full size beds and everything you could want.
Best thing: You couldn't be closer to nature, yet also live in luxury. We woke to find a roe deer nibbling the shrubbery just below the verandah and spotted badgers in the moonlight, as they rustled along their paths through the undergrowth while we sipped hot chocolate in the evening.
Worst thing: Leaving for the journey home. After a relaxing and comfortable weekend, none of us wanted to go home.
Facilities include: Indoor pool, leisure club, spa, restaurants and food shops all on site plus indoor and outdoor play areas.

Tel: 01425 653042 www.sandyballs.co.uk