Local Mums recommend the best children's entertainers and workshops in area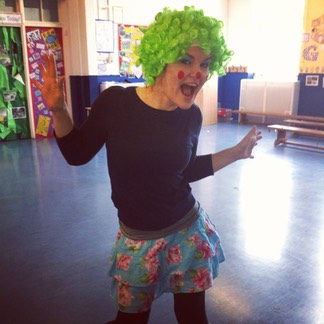 "I highly recommend My Box of Props to all Local Mums. We really enjoyed how Lauren engaged the children through a mixture of games, storytelling and sensory experiences. The props were fabulous and the children could all participate. Lauren provided excellent opportunities for listening and speaking and modelled it so that all children had an opportunity to do the actions and sing the songs. We could not fault her! We would love to have Lauren back again soon! We also loved how Lauren based all the activities around a book."
Helen Barnard, Reception Teacher at Riversdale Primary in South West London 
"I recommend My Box of Props to Local Mums. Lauren was a complete life saviour. She easily and lovingly entertained the children which allowed us to put our feet up and actually enjoy our girl's birthday. Totally recommend and will use again"
Karina Perdomo, Local Mum
"I highly recommend My Box of Props to Local Mums. Lauren made my daughter's 6th birthday party such a great success. It was amazing and the children loved it!" 
Kate Sackett, Local Mum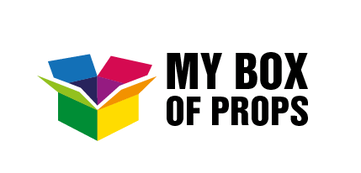 My Box of Props
My Box of Props is a unique storytelling workshop that has been created with you in mind. Open the box to reveal a world of treasures, props and fun! 
We will create a totally original and creative drama workshop around a story book of your choice full of listening and speaking exercises that will capture children's imaginations, enabling them to physically recall and retell stories through movement and games as well as instilling techniques that will aid and encourage their own future learning. Our workshops are completely bespoke which enables you to decide the path of creativity that your workshop will take. 
Here at My Box of Props we are buzzing with ideas which we are happy to guide and advise so that you and your organisation can get the best possible workshop on the day. My Box of Props believes in all things organic.....so be that healthy nutritious food, to daily exercise and fitness, to always learning and growing through the world around us, this is how we choose to live our lives through HEALTHY CHOICES and our workshops are no different. 
Our workshops are fun, exciting and full of laughter however most importantly they are packed with knowledge and learning that will last with you forever.
Easter projects at St Mary's church Putney 
Room on the broom - £25 
Thursday 2nd April - 9:30 - 12pm
4-8 year olds 
The Witches - £30 
Thursday 2nd - 2pm - 4:30pm 
9-13 year olds 
Be quite - £25 
Tuesday 7th - 9:30am -12pm
4-8 year olds 
The Jungle Book - £30 
Tuesday 7th - 2pm - 4:30pm 
9-13 year olds 
Contact:
Lauren Van Der Westhuizen
My Box of Props
Email: hello@myboxofprops.co.uk
www.myboxofprops.co.uk