Local Mums recommend the best baby swim classes in our area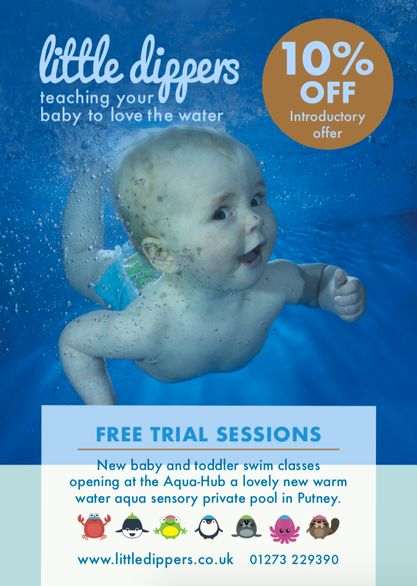 "I highly recommend Little Dippers to Local Mums. We really look forward to baby's swimming lessons every week. Well-designed classes to learn an essential life skill. The water is kept at 34C so it feels like a warm bath and classes are kept small with lots of teacher attention." 
Sarah, Local Mum
"I highly recommend Little Dippers to Local Mums. Both the lessons and teaching style are outstanding. They are well structured and water-safety focussed, as well as being fun and enjoyable. I have seen clear progress in my daughters swimming and water confidence as a result." 
Kerryn, Local Mum 
"I highly recommend Little Dippers to Local Mums. The Little Dippers experience is an excellent experience all round, the lessons are 30 minutes long which for babies is just the right amount of time to engage them.  Our teacher Kasia is outstanding every lesson is excellent, she explains things clearly, makes the lesson fun for the babies and really helps build confidence both parent and baby. The atmosphere is very friendly and supportive, it's a good way to meet new parents." Sian, Local Mum
"I highly recommend Little Dippers to Local Mums. we really have enjoyed our time at Little dippers very much and I'm sad it's almost at an end. I can really see the amazing progress my daughter has made." 
Anne Marie, Local Mum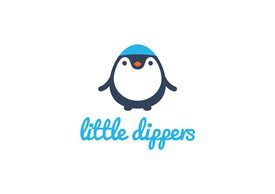 Little Dippers
We have just opened our lovely new warm water aqua sensory pool in Northfields Prospect in Putney to teach our little dippers' water safety programme for young babies and toddlers.
As one of the first activities you can do with your baby, swimming is great for building the bond between parent and baby with special one to one time and skin to skin contact. While the exercises help to build heart, lung and muscle strength and develop cognitive skills.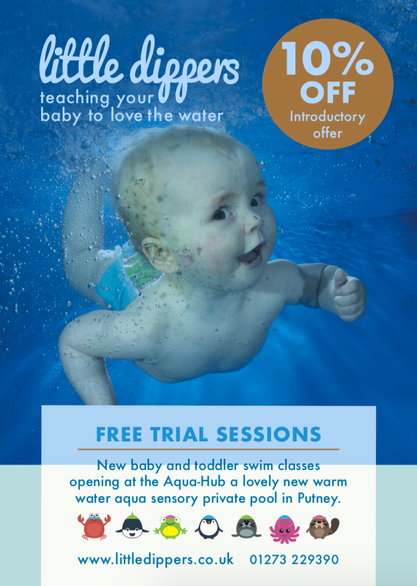 Local Mums Discount
We are new to this area so we are currently offering free trials and a 10% off introductory offer.
Contact:
Fi Edwards
Manager
Little Dippers
Tel: 01273 229 390
Email: info@littledippers.co.uk
facebook: Little DippersLTD
twitter: @L_Dippers
instagram: littledippersltd
www.littledippers.co.uk