Whether it's a fitness class that really works or a personal trainer that manages to motivate, Local Mums give their recommendations here.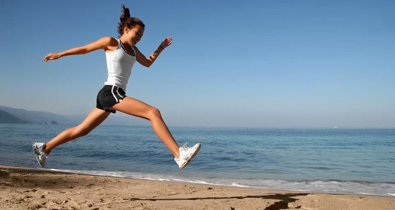 "I have thoroughly enjoyed my personal training sessions with Matt from Revolution Functional Fitness over the last few months and would definitely recommend him to all Local Mums. Having spent years pounding away in aerobics classes and suffering injury as a result, Matt's programmes were a breath of fresh air and taught me quality over quantity is the way to go. I have a new mindset thanks to Matt and actually enjoy going to the gym again!"
Rachel Wade, Local Mum
"My sessions with Matt from Revolution Functional Fitness over the last year have been great – I have achieved the results I wanted and I am a lot more confident in devising programmes for myself between sessions with him. His wide knowledge base is very reassuring, especially on nutrition and energy management. He has also helped me with some of my injuries and regular pain issues."
Elodie Nelson, Local Mum
Revolution Functional Fitness
Revolution Functional Fitness specialise in helping you reach your fat loss goals through effective training and proven nutrition advice.  We offer 1-2-1 personal training in the Sutton and Wimbledon area and starting in September a brand new Fat Loss Kettlebell Bootcamp. 
If you are looking for guaranteed health and fitness results, look no further than RFF - visit our website or call us now for your complimentary personal training consultation or to book your place on our Kettlebell Bootcamp.
For more information contact:
Matt Ashbolt
Revolution Functional Fitness
Mob: 07792123974
Email: info@revolutionpersonaltraining.co.uk
www.revolutionpersonaltraining.co.uk