Mums in Carshalton now have another nursery to chose from when researching childcare options in our area.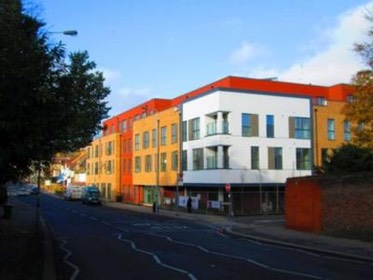 January 13th, 2012
Nursery group kidsunlimited have opened their 63rd nursery in Carshalton today, after taking lease of a new build single floor nursery within a three story residential development.

The nursery is located on Carshalton Road (A232), to the west of the town centre, making it a convenient location for parents commuting to London. The nursery will provide five child home bases each designed specifically for babies, toddlers and pre-school aged children. There will be a secure external play area and ample parking.
kidsunlimited Carshalton will be open from 7.30am to 6.00pm, 52 weeks of the year, excluding Bank Holidays. Fees are fully inclusive, which means they provide all food, drinks, nappies and milk for the babies and children in their care. They have an on-site cook and menus are created by a nutritionist to provide a healthy and balanced diet.
Jeremy Clark, Development Director at kidsunlimited, said "It's wonderful to be opening another nursery in such a premier location. We have been working hard behind the scenes and we believe the nursery will offer a variety of features which helps to develop and stimulate the children. As always at kidsunlimited our fundamental aim is to offer the best possible environment in which children can flourish and naturally love learning."
Jasmina Haigh, the recently appointed Nursery Manager at kidsunlimited Carshalton, said "I can't wait to get started. The nursery really does offer an inspiring environment in which children can grow and develop. We have already received a lot of interest in the new nursery from parents and people in the local community, which bodes well for the future."
Find out more and read Local Mums reviews of kidsunlimited

Contact kidsunlimited:
Jasmina Haigh (Nursery manager)
Tel: 0845 365 2929 231
Enquire about a place 
Carshalton Road,
Carshalton,
SM5 3PZ
www.kidsunlimited.co.uk