Theatre schools are great places for children to learn to express themselves and have fun while learning to act, dance and sing. Local Mums recommend the best schools in our area.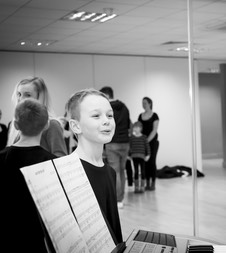 Love Theatre Arts
Love Theatre Arts is a professional new musical theatre Saturday school which partakes in a journey to keeping children fit, focused and fuelled to learn. We are a company that looks to enhance children's imagination, increase their confidence and give them an insight into a genre of study they perhaps may not have attempted before, all this whilst having loads of fun in doing so through singing, dancing and acting at an affordable price.

Our location is in the wonderful grounds of Cheam High school. We are based within the large dance studios which offers a great space to be able to move and dance, it also allows us a great space where we can put on small-scale productions and end of term showcases.
Price: £95 per term per child (12 week term)
Location: Cheam High School
Time: Saturdays from 10-11.30am
This course commences on 21st September 2013
Contact:
Nick Parker-Tutt or Hannah Lewis
Principals
Tel: 07816 507 032
Email: info@lovetheatrearts.com
Love Theatre Arts on Facebook
Love Theatre on Twitter