Local Mums recommend job opportunities in our local area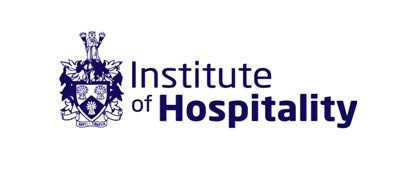 The Institute of Hospitality is seeking to fill the post Head of Finance
Job Title Head of Finance
Closing Date: 30th January  2015
Salary: £49,000 based on a 35 hour week (pro rata for part time hours)
Hours: Part time  - 25 per week
Description:
The Institute of Hospitality, run as an educational charity, is the professional body for managers in Hospitality and is also an Awarding Body regulated by OFQUAL.
We are looking for an experienced  finance professional to head up our financial activities across the full range of duties. The successful candidate will be suitably qualified and have extensive experience  of financial management.  The post holder will also cover Payroll and the role of Company Secretary.
Our offices are based in Greater London (Sutton, Surrey).
If you believe you have the necessary experience and skills to undertake the role of Head of Finance  please contact kitty.tobin@instituteofhospitality.org submitting your CV and details of the experience you consider relevant to meet the role.
The closing date for application is Friday 30th January 2015

Full Job Description:
DEPARTMENT: Finance 
HOURS: Part time - 25 Hours per week
SALARY: £49,000 per annum based on a 35 hour  week (pro rata for 25 hours)
LOCATION: Institute of Hospitality,  currently based at Trinity Court, West Street,  Sutton, Surrey SM1 1SH (subject to relocation)
RESPONSIBLE TO: Chief Executive
PURPOSE OF JOB:
• To lead and manage all areas of corporate finance
• To act as Company Secretary and maintain legal compliance for the Institute 
• To advise on strategic financial planning and management 
• To manage and develop the Business Plan of the Institute of Hospitality as a member of the Senior Management Team
• To liaise with the Pension Fund Scheme Administrators
Principal responsibilities:
• Management of the Finance team 
• Advising the Executive Council on Finance & Compliance Matters
• Production of annual accounts, budgets and management information
• Responsible for Compliance matters 
• Responsibility for Payroll
• Responsibility for the Institute's relationship with Professional Advisers, including Auditors and Pension Scheme Administrators
• Management of the financial committees convened by the Executive Council from time to time
PERSON SPECIFICATION:
POST TITLE: Head of Finance
QUALIFICATIONS AND EXPERIENCE
The post holder must  have suitable finance qualifications  as well as having
• Extensive knowledge of current issues in the areas of finance and business
• Substantial financial management experience 
KEY SKILLS/ATTRIBUTES
The post holder should have the following skills to a high standard
• Budget/financial management 
• Analytical skill and data rationale
• Critical thinking and decision making skills 
• Delegation 
• Evaluation skills 
• Feedback skills 
• Influencing and persuading skills 
• Interpersonal skills 
• Leadership and management skills 
• Active listening skills 
• Organisation, prioritisation and time management skills 
• Performance management skills 
• Problem solving skills 
• Project management skills 
• Risk management 
• Strategic planning 
• Business planning 
• Written/oral communication 
• IT skills
 Desirable 
• Membership Organisation Experience
• Charity Experience
How to apply
To apply please submit your CV with a covering letter stating how your skills match the role, to Kitty Tobin at kitty.tobin@instituteofhospitality.org or call on 020 8661 4900.
The closing date for applications is 5.00pm Friday 30th January 2015