As busy mums there is always an excuse not to get fit. That problem is solved by Anytime Fitness, the world's largest 24 hour fitness chain soon to be opening in our area.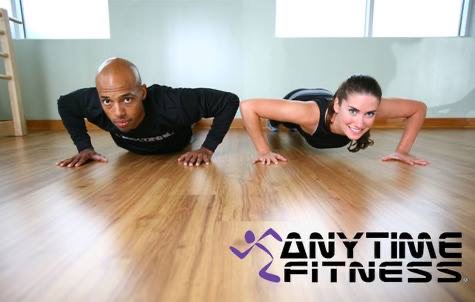 Anytime Fitness, the world's largest 24-hour gym and co-ed fitness center chain, will soon be opening its doors in Dorking. The new fitness club will boast a multi-purpose gym as well as a fantastic range of activities, including pre-and post natal classes.
Always open
Anytime Fitness describes itself as "The fitness center that fits your on-the-go lifestyle,"  so it's pertect for busy mums. "At our health club you can literally exercise any time using your own security-access key," says Anytime Fitness Dorking's Jack Symons. "That's 24 hours a day, seven days a week, 365 days a year." So there really are no excuses!
Affordable 
"It doesn't cost a lot to achieve your health and fitness goals with us," explains Jack. "For a low monthly fee you get far more than you'd expect."
"We have amazing amenities at our fitness centre," continues Jack. "They include Life Fitness, Hammer Strength, Jordan Fitness, Wattbike, Live Classes, Wellbeats Viritual Classes and much more. Plus, our health club has a friendly and supportive atmosphere." To help you get started, each new member receives a free personal fitness orientation.
One membership, thousands of health clubs
"We also offer the benefit of Anywhere Club Access," adds Jack. "With this benefit you can visit thousands of our fitness centers for the price of a standard monthly gym membership. With Anywhere Club Access, you can exercise whenever—and wherever—it suits you best."
Anytime Fitness prides itself on giving its members the most convenient, friendly and best atmosphere to achieve their health and fitness goals as well as top of the range equipment. "Come in and see our fitness center for yourself," says Jack. "We'd love to show you around!"
Read Local Mums reviews of Anytime Fitness

Contact:
Lee Gooch
Anytime Fitness
Tel: 01306 400247
Email: dorking@anytimefitness.co.uk
Anytime Fitness on Facebook 
Anytime Fitness on Twitter
www.anytimefitness.co.uk