Good support and effective preparation classes are really important to help you achieve the birth you want. Local Mums recommend the best birthing classes in our area.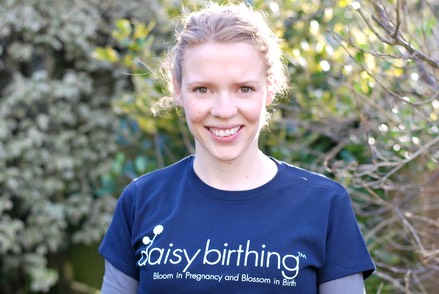 "I highly recommend Lazy Daisy Birthing classes to all Local Mums.  The classes helped me stay calm during my first pregnancy and gave me all the tools I needed to deal with labour. I felt confident approaching my labour and had a really positive birth experience. I also did Daisy Baby classes, which were a lovely way for me to enjoy massage and yoga time with my baby. It was lovely seeing my Daisy Birthing teacher again and Dylan loved the time to interact with other babies and some time focused on him. Lazy Daisy definitely helped me become a calm and positive mum and helped to produce a calm and relaxed baby!" 
Lisa, Local Mum of Dylan (age 10 months)
"I recommend Lazy Daisy Birthing classes to all Local Mums. I'd spent so much of my pregnancy feeling anxious after hearing so many horror birth stories that it wasn't until I found  Lazy Daisy Birthing I finally heard something positive – and that really helped me through the rest of my pregnancy. Unfortunately my son didn't go along with my plans for a natural birth but I still used the Daisy breathing techniques when trying to keep calm in theatre. The other thing the classes gave me was the confidence to ask questions of the midwives and doctors to help me understand the decisions they were making and the labour process." Dorothy, Local Mum of Oscar (age 11 months)

Lazy Daisy Birthing
The ever-popular Lazy Daisy Birthing classes are coming to Reigate/Redhill or Dorking this March.
The Daisy Birthing antenatal course focuses on yoga-inspired movement, birth breathing techniques and relaxation, to enable you to enjoy every moment of your pregnancy whilst learning techniques and tools to help you through labour and birth.
During the course we will explore how to prepare the key birth muscles and soft tissue structures to aid optimum position of baby, how to prepare the birthing tissues for labour and how to best help mum feel birth fit.
The course is perfect for Mums who:
• Want a gentle pregnancy exercise programme
• Want to learn deep relaxation and birth breathing
• Are concerned about optimum foetal position, perhaps following a previous posterior birth
• Want to alleviate pregnancy back ache or pelvic issues
• Want to understand how to use movement to aid labour
Classes run in 6-week terms and suit all birth plans, budgets, fitness levels and pregnancy ailments. They're also a great way to meet other mums in the local area.
Daisy Baby Tinies & Wrigglers classes will also be available from May/June 2013 - a unique take on traditional baby massage and baby yoga, with a classes designed to move through traditional infant massage and baby yoga routines, coupled with postnatal movement for mums.
So if you're pregnant and live in Reigate/Redhill or Dorking or the surrounding areas, get in touch for more details.
**TERM DETAILS** 
DORKING - 
Classes held at the Dorking Christian Centre, Church St, Dorking, RH4 1DW, 7.30-9pm
TERM 2 - Tuesday 7th May - Tuesday 11th June
TERM 3 - Tuesday 25th June - Tuesday 30th July 
REIGATE - 
Classes held at the YMCA Sovereign, Slipshatch Road, Reigate, RH2 8HA, 7.30-9pm 
TERM 2 - Wednesday 8th May - Wednesday 12th June 
TERM 3 - Wednesday 26th June - Wednesday 31st July 
The first term is priced at the fantastic introductory offer of £40 - so book your spot today!
For further details, please contact:
Anna Coates
Tel: 07875 087929
Email: anna-coates@lazydaisybirthing.co.uk
www.thelazydaisychain.co.uk

Check out the Lazy Daisy East Surrey facebook page 
Or visit the Lazy Daisy website for more information