Local Mums recommend the best hammam towel shops in our area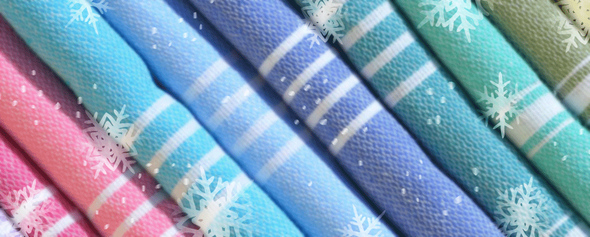 "I highly recommend Sorbet hammam towels to Local Mums. A great alternative to bulky towels that lose their softness so quickly, these beautiful towels make lovely gifts. The colours are gorgeous and immediately make you think of summer and sunny beaches. They are very practical too, wrapping up much smaller than beach towels, so perfect packing solutions, making more space for food/books/fun things on trips to the beach. Hammam towels are also absorbent and quick drying. With our family of six it was great fun picking out a colour for each child for Christmas presents -  a lovely way to start getting excited about summer holidays!"
Kathy McGuinness, Local Mum of four

Sorbet
Sorbet hammam towels are 100% cotton and available in 32 mouth-watering colours. Also available - bamboo/cotton hammam towels, hammam wraps and hammam throws. Perfect for travel and home.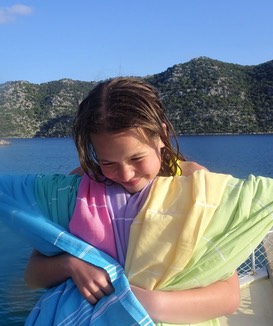 Sorbet towels are traditional Turkish Hammam towels, made from 100% cotton. The ideal holiday accessory, they are practical, fast drying and perfectly compact for everyday use and travel, and available in a selection of mouth-watering colours.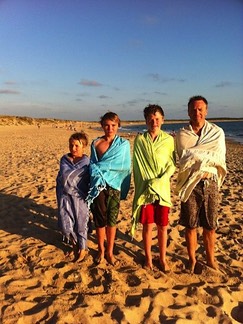 Unlike usual bulky towels, sorbet towels are compact, folding down to nothing in your bag. They're so easy to carry, you can use them for just about anything, from the beach to backpacking and swimming to sarongs. Buy a different colour for each member of the family!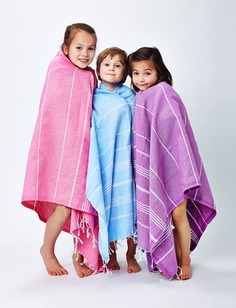 Sorbet towels come in two sizes, large (180 x 100) and small (90x50cm). 


Throws and wraps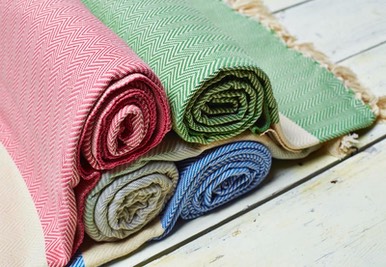 Our 100% cotton throws are brilliant as beach blankets as well as for keeping warm around the home and with the cold weather on its way our hand-woven hammam wraps (pictured below) are really useful as they can be worn as a scarf, wrap or towel!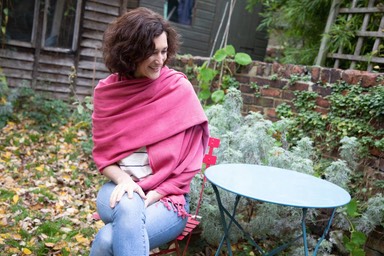 Now you can buy online: go to www.sorbetltd.co.uk to visit our online shop!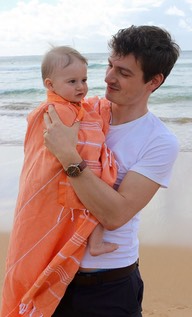 Contact:
Amanda Humphrey
Sorbet
Tel: 020 7627 8942
Email: sales@sorbetltd.co.uk
Website: www.sorbetltd.co.uk
Twitter: https://twitter.com/SorbetTowels
Facebook: https://www.facebook.com/SorbetTowels
Instagram: https://www.instagram.com/sorbettowels