A multi-million pound adventure park is replacing Horton Park Children's Farm. Will the 70% increase in entrance fees be worth it ask local mums.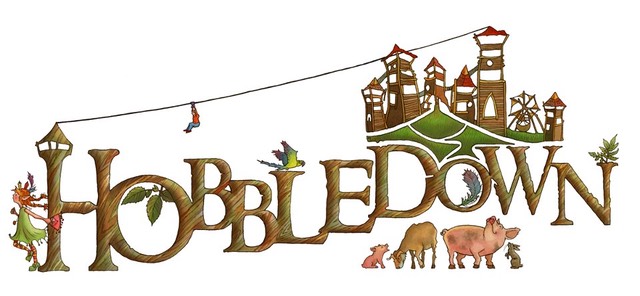 Opening on July 18 2012, Hobbledown is a multi-million pound farm adventure park based on a mystical and magical fantasy tale, by A J Kecojevic (no we've never heard of it either). The characters in the book, illustrated by Lyn Stone, are 'Hobblers' who live in the play structures.
Based on a 50-acre site in Epsom, just off the A3, the all-weather attraction replaces the popular children's Horton Park Farm, which existed on the same site.
In Hobbledown Village kids will be able to explore the Hobblers' houses and towers, check out the underground tunnels, test their skills on the Low Ropes Adventure or brave the Aerial Walkways. For older children there is the Aerial Adventure Course designed to challenge the bravest of them.
The Hobbledown Barn houses two themed play areas with an indoor maze.
The Hoblings Play Village has mazes and role play areas as well as an Interactive Sand Play Zone.
The Mining Village, one of the main attractions at Hobbledown, is where the 'Hobblers' came to search out the Crystallite stones. Designed to look like a mining area there are tunnels to explore, mazes to navigate and work to be done. Here kids can help the Hobblers by turning the capstan to drive the water to help you find the magical stones. Watch out though, a disgruntled Hobbler has mixed up some of the water spouts and you may end up getting wet!
Owners Nick de Candole and Richard Farley – behind Kidspace indoor play parks in Croydon and Essex - said their main aim was provide visitors with a fun-packed day out, unlike anywhere else in Surrey.
No expense has been spared on bringing the project to life - including £800,000 spent on play equipment, £500,000 on an indoor play barn and £250,000 on landscaping – with the emphasis on lots of things to see and do.
If the fantasy land of hobblers sounds too Lord of The Rings for some mums, visitors will also be able to visit the farm animals and more familiar creatures, like miniature donkeys, Meerkats, reindeers, porcupines, otters and wallabies.

It remains to be seen whether local mums agree that the enormous expense has been worth it and more importantly whether the ticket prices are worth it. Let's hope so!
Hobbledown at Horton Park Children's Farm can be found in Horton Lane, Epsom, Surrey, KT19 8PT.
For more information visit www.hobbledown.com or telephone 0843 289 4979.

Read local mums' reviews of Hobbledown Farm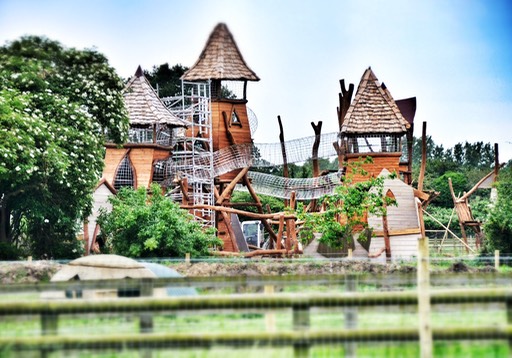 Admission prices
Day ticket prices April to October
Children under 2 - FREE
Children aged over 2 - from £7 to £12.50 (dependent on time and day)
18s and over - From £6 to £11.50 (dependent on time and day)
Adults 65+  From £4 to £7 (dependent on time and day)
Registered disabled - From £4 to £7 (dependent on time and day)
 
Opening times:
Monday to Thursday 10am to 7pm [School holidays 9am to 7pm]
Friday 10am to 8pm [School holidays 9am to 8pm]
Saturday 9am to 8pm [School holidays 9am to 8pm]
Sunday 9am to 7pm [School holidays 9am to 7pm)
Closed Christmas Day and Boxing Day only
 
 If you would like to write a review of Hobbledown, send it to us at info@localmumsonline.com