Experience a wonderful wellbeing retreat in Scotland by local travel agent Travel Matters with the chance to try wild swimming in the loch or painting workshops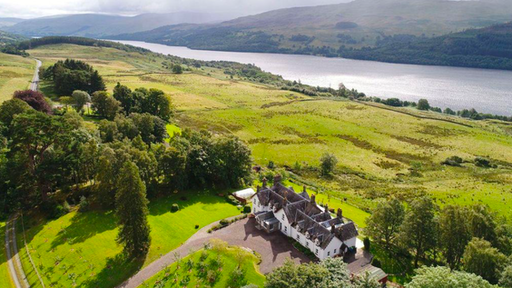 In a magnificent Edwardian Lodge on the banks of Loch Tay, Travel Matters is offering two amazing retreats to chose from. 
The first gives you the chance to experience painting workshops with "Plein Air" artist Susanna MacInnes. The second retreat at this stunning location features wild swimming in Loch Tay with Guinness World record holder for apena swims Amber Fillary.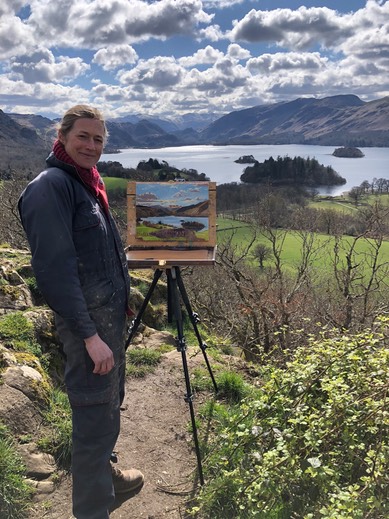 Wild Swimming retreat
Travel Matters' outstanding new wild swimming retreat runs for four nights and five days, co-facilitated by Guiness World Record holder for Apnea Swimming Amber Fillary. Morning swims in Loch Tay with invaluable information on safely swimming in cold water and the health benefits therein, will be followed by time to be creative as well as opting in for breathe work and stretching classes. 
After lunchtime, the afternoons are yours. To roam in the spectacular countryside surrounding the lodge, ancient woodlands, cascading burns and the nearby mythical Waterfalls of Archan, all looked over by the brooding Ben Lawers mountain range. You are cordially invited to take a step into the great unknown, and emerge rejuvenated, creative and powerful.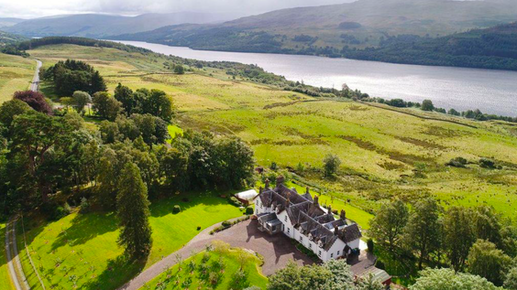 The morning dip
There is a chance to swim in Loch Tay each morning, and learn how to safely swim in cold water with breathing techniques, how to heat up your core and understand what happens to our bodies during and after immersion. You will experience the transforming benefits of cold water to the system, from improved circulation, muscle relief from pain and mental health. You will be encouraged to feel the full benefits of cold water to body and mind by not wearing a wetsuit! Whether you just put a toe in, or swim for several minutes, we go at your pace.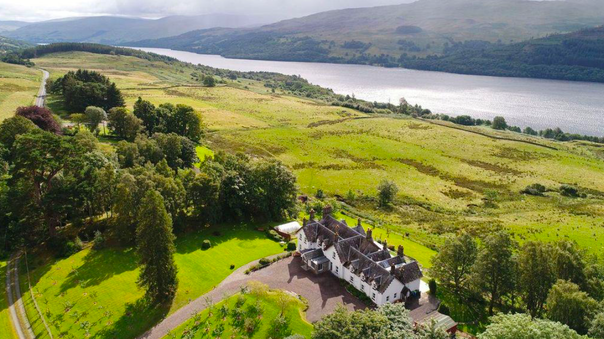 Time to get creative
Over three mornings between 11am and 1pm, facilitated by Amber, this time will enable you to hone your creative skills. Travel with your sketch books or journals, as Loch Tay and the surrounding estate are bursting with inspiring subjects as well as an ever changing landscape exuding atmosphere. There will be time to participate in breathe work and core yoga stretching before lunch.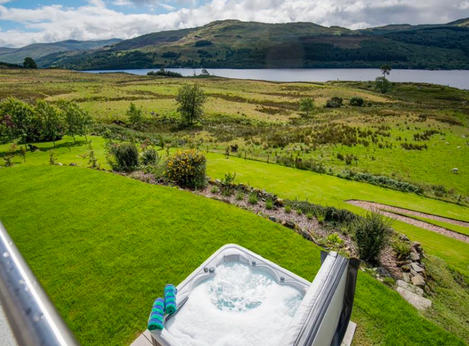 The daily programme
8am. Swim in Loch Tay
9am. Breakfast
10.30am. Time to be creative
12.15pm Stretching & breathwork
1.00pm. Lunch
The afternoons are yours to walk (there will be group walks if required) meditate and reflect.
4pm. A final dip before sunset for the brave at heart!
7pm. Drinks in the Snug, sharing of the day
8pm. Dinner
There will also be times around the firepit outside and inside around the fire to sing around the piano, talk and gather.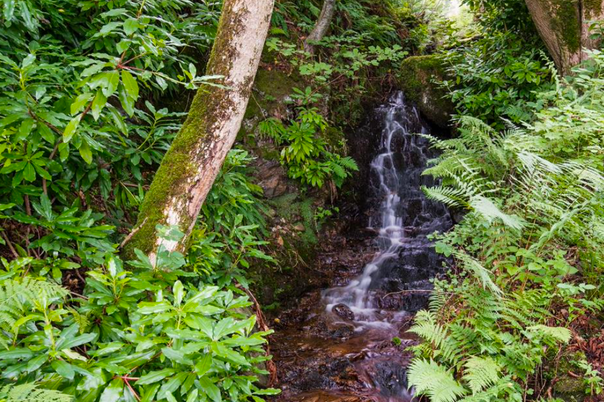 There is a large stone built 'Snug' with a significant open fire and Library, also with open fire, TV and baby grand piano. There is a media and entertainment room if required.
All rooms in the lodge are with super king beds, with one twin room and three rooms offer a super king bed and additional single bed for three people sharing.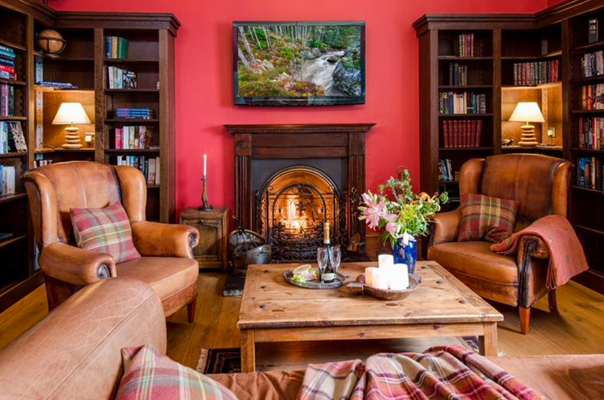 10 rooms available – only five for sole occupancy and five for two and three sharing, so don't miss your chance to join this epic and enlightening new retreat.
You are welcome to take part in the daily activities or not, the time is essentially yours. You are free to follow your own pursuits, like walking, writing, fishing, golf, climbing a Munro or visiting the theatre in Pitlochry.
Cost per person based on your own room is £1400
and for two sharing it's £1200 each and for three sharing it's £1100 each.
Should you require a room to yourself, please book as soon as possible as these are selling FAST.
Breakfasts, lunches and evening meals will be catered for by a private chef giving you time to enjoy the majestic views over Loch Tay.
All meals and activities are included + a donation to Trees for Cities (who will plant some trees and help us keep tabs on our overall carbon footprint.)
You'll be contributing to a bursary fund to enable an individual, who only ever dreamed that something like this was ever possible.
Glasgow and Edinburgh airports are 90 minutes drive. Glasgow train station is 90 minutes. Local taxi and minibus details available on request.
15% non refundable deposit required at time of booking. 
Local Mums Discount
Local Mums receive 5% discount on all retreats with Travel Matters

Contact Karen@travelmatters.co.uk Tel 07981 909251 or 0208 675 7878 to book.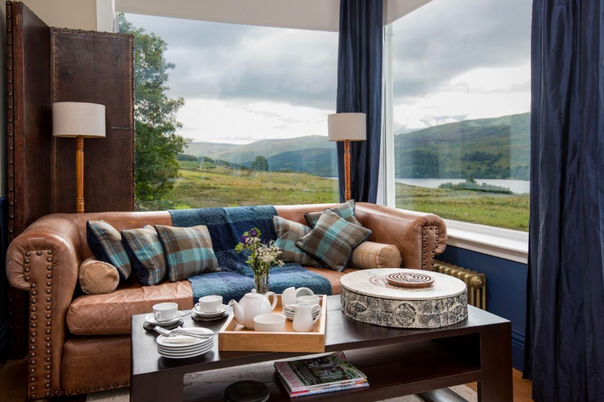 A snapshot of our retreats Read Local Mums' reviews here