We ask the founder of Dorkaid, Franky Law, to outline the benefits of using a university student tutor over a generic tutor.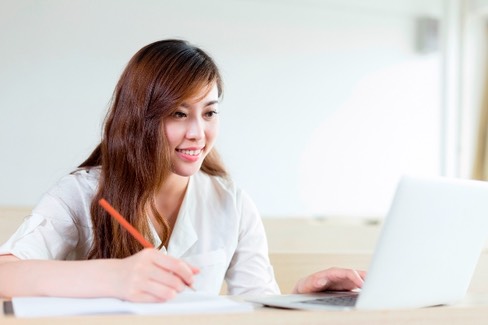 Using a university student as a tutor will be new to many of you. Dorkaid's innovative approach to tutoring is certainly something that no other educational organization is currently following as their core ethos. Here, Dorkaid's founder Franky Law explores the three key benefits of employing a leading university student as a tutor, as opposed to working with a conventional private tutor. 
1. Bridging the gap between tutor and tutee
Our University student tutors will typically be mentoring younger students between the ages of 12-16. The minimal age gap between student and tutor allows the gap to be bridged on a personal level. We feel a strong relationship to be the foundation for any tutee to push on and achieve the best possible grades. This is something that becomes increasingly tough when the age gap is greater as it may take several sessions before the tutee feels completely comfortable in their environment, this can have a negative impact on learning and will not be very cost effective.
2. The stresses of exams
Everyone has had the pressures of exams at some point or another during their lives. This is something we can all relate to.  People deal with pressure in a number of ways, some relish it and can even use the pressure to their advantage, but for the most the pressure of exams can be very daunting. Our student tutors have only ever achieved A – A* grades from GCSE level onwards, proving that they have developed techniques to manage the workload, time management and understanding the exam process. The tutors will act more as a mentor to the tutee passing on the techniques they used to achieve the best grades possible. Once again this may be harder for a generic tutor to cover as they are employed to teach the tutee content rather than offering the support that everyone needs during exams.
3. Mentor Vs content
This is going to be brand new for anyone who hasn't used Dorkaid Private Tutors before. The mentoring aspect to learning is something that is completely neglected when it comes to using a generic tutor, as they have a professional obligation to strictly teach content. University students are better placed to offer the exam support needed to current GCSE or A Level students as they have recently gone through the exam process themselves. They therefore have a clearer understanding of what is necessary to pick up those extra marks, which could be the difference between achieving a better grade. 
Considering a university student tutor
Besides the benefits that have already been discussed, Dorkaid's fresh approach to online tutoring will not only give your child a tutor but a mentor who will be there every step of the way throughout the entire exam process. Our sessions take place over Skype, allowing for a less intrusive and less intimidating way of helping younger students achieve their full academic potential.
Read Local Mums' reviews of Dorkaid
Contact:
Franky Law
Dorkaid
Tel: 01932 588 753 
Email: franky.law@dorkaid.co.uk
www.dorkaid.co.uk