Local Mums recommend the best ice cream van catering services in our area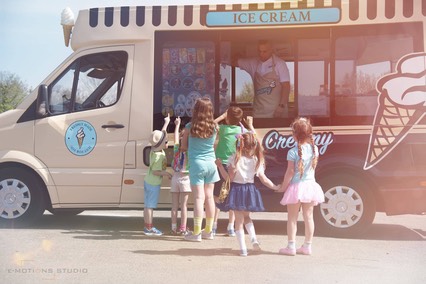 "I highly recommend Creamy BTB Catering to Local Mums. It's a fabulous treat of yummy ice cream and a great choice of toppings - with doorstep delivery!"
Heidi Barron, Local Mum
"I recommend Creamy BTB Catering  to Local Mums. This is a fabulous service, quick response and delicious ice cream. A real treat during lock down." 
Lucinda Walsh, Local Mum
"I recommend Creamy BTB Catering  to Local Mums. We ordered a delivery of ice cream. It's a great service while we are stuck in lockdown.  My family think I am great for arranging this and I will be ordering again!"
Samantha Donnelly, Local Mum
"I highly recommend Creamy BTB Catering  to Local Mums. OMG it was amazing! Lovely, friendly service. We will definitely be ordering again. We had two very happy children, Mummy and Daddy."
Nicola Brown, Local Mum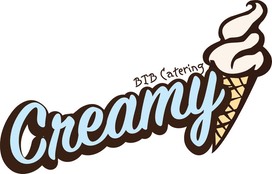 Creamy BTB Catering
Creamy BTB Catering are a family-run ice cream van business and have been part of the ice cream van industry for over a decade. We pride ourselves on our range of freshly-made products and the professional and reliable service we offer. We are fully insured, with £10 million public liability insurance and 5* hygiene rating. All our staff are fully trained and certified.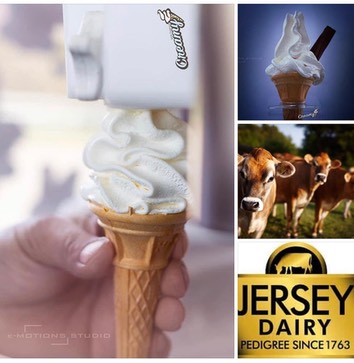 Creamy BTB Catering can accommodate all your needs for ice cream van hire. From large shows, school fetes, birthday parties and film sets, our accommodating team ensure that every attention to detail is covered for your event. We want to be part of your successful event.
After all, all we need is love and ice cream!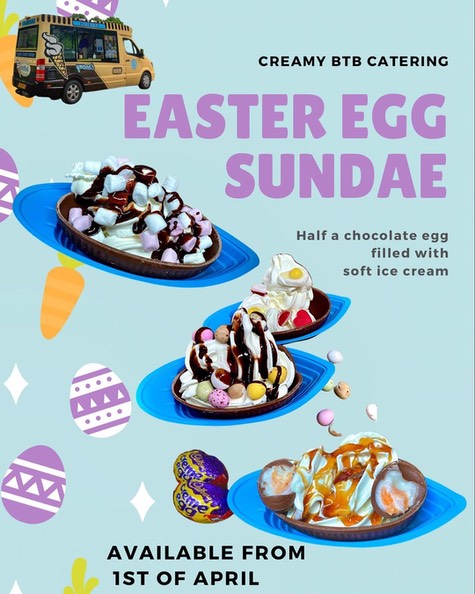 Famous Easter Egg Sundae
Due to high demand for our ice cream we decided to do delivery service where we deliver to your door. 
We have started to take bookings for the Easter holidays (from 1st if April).   
You can order by text message on 07367923824.
We offer two time slots - 12 to 3pm and from 3 to 7pm.
Minimum order: £10 
Eggs - £4
Trays -£5
Contact:
Kate Watroba
Creamy BTB Catering
Tel:01737212018
Mob:  07367923824
Email: info@creamybtbcatering.co.uk
www.creamybtbcatering.co.uk