If you want fast, guaranteed results, personal training is the way to go. Combine that with intensive bootcamp style fitness events and you are sure to get the results you want.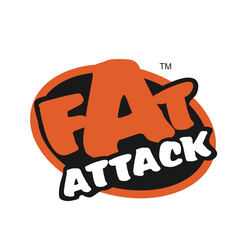 If you are serious about losing weight and getting fit the best way to keep your motivation going is with a personal trainer. There's no skipping the gym or missing your classes when you have a dedicated trainer whose job it is to see you get the results you want.
Personal training guarantees individually tailored exercise programmes and is an effective way to target your individual goals at a time and place conveinent for you.

Vanessa Alexander is a local personal trainer who works for Fat Attack which offers a direct approach to fitness in your own home or in bootcamp classes nearby.
Personal or group
"For personal training we come to your home or location of your choice," explains Vanessa, who has been a personal trainer for over 10 years. "We run daily bootcamps in various locations and are happy get a bootcamp started in a park near you, if a group of you are keen to get started."
"We also offer whole day fitness bootcamps, weight loss weekends and bespoke goup and corporate fitness events in the UK and aboad," says Vanessa.
Personal training sessions with Vanessa are usually one-to-one but can be done with up to three people at the same time which offers a saving for each person.

Her personal training sessions include ongoing nutritional advice and support and every session is varied, motivating and guarantees to get the desired fitness and fat-loss goal.

More than fitness
"I am trained in advance nutrition, combining protocols like metabolic-typing, bio-signature and functional diagnostic nutrition because weight loss is not the same for everyone," explains Vanessa, who has a Law degree and previously worked as a business consultant. "Though we focus on fat loss I can advise on lots of sub-clinical issues like PCOS for example. I believe nutrition is at the root of a lot of issues we go through."
"I also believe that varied training is the key and we need to constantly give our bodies different stimuli to keep moving forward and get exciting results," continues Vanessa.
Vanessa is a trained strength coach and specialise in Olympic lifts and Kettle bells. She include various programmes of cross fit and core training using both aerobic and anaerobic sequences.  
"I practice what I preach and  train with competition-level power lifters and amateur boxers," explains Vanessa. "I have an upper brown belt (one away from black) in kick boxing and I try to run a 10k at least once a week. All will be included in your training…."
So if you are interested in some serious fat-loss and fitness training, give Fat Attack a try and call Vanessa!
Read Local Mums reviews of Vanessa and find out more
Current Indoor bootcamps sessions running in the area are as follows:
The Centre Wallington
Milton Rd (off Stafford Rd), 
Wallington, 
SM6 9RP
Tuesday and Thursday: 6am - 7am and 9.30am - 10.30am
Woodmansterne Village Hall,
Carshalton Rd,
Woodmansterne,
SM7 3HR
Monday and Wednesday: 6am - 7am and 7am - 8am

For more information please contact Vanessa:
Tel: 07738538497
Email: vanessa@fatattack.co.uk 
www.fatattack.co.uk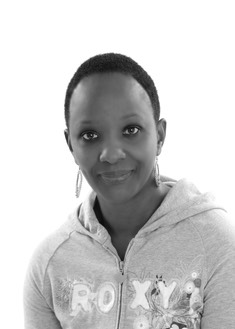 Vanessa Alexander from Fat Attack