Thinking about summer holidays? Now is a great time to book the kids into swimming lessons to make sure they get the most out of the pool and stay safe on holiday.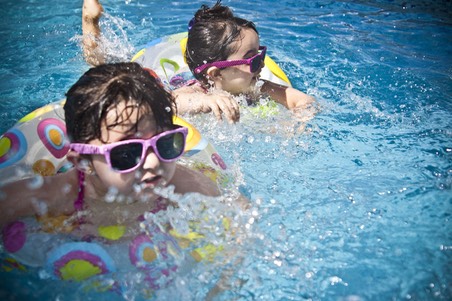 Water Nippers now run lessons for 1-4 year olds on Tuesday and Thursday mornings at the Holiday Inn Sutton.
Water Nippers, an established and highly recommended local independent swimming school for children aged 1-8, have recently brought their swimming lessons to Sutton. 
Water Nippers' founder Katie Wroe was the owner of a small hydrotherapy pool in Sussex that hosted baby swimming classes when she realised there was a gap in the market for children who had outgrown baby swimming but who were too young to start formal swimming lessons. Katie started swimming lessons for toddlers and Water Nippers was born 23 years ago. 
"I also discovered that many parents wanted their children to continue beyond their toddler years," explains Katie, "so I expanded the age group for classes and concentrated teaching children to swim to a confident and competent level."
Today Katie is still director of Water Nippers and still hands on; she can often be found teaching in the pool as well as working hard in the office to ensure your Water Nippers' experience runs as smoothly as possible.
Teaching your child to swim the Water Nippers way
Maybe Water Nippers has been recommended to you by a member of one of our Local Mums groups or maybe you were searching the Local Mums Online website as you researched children's swimming lessons? Either way let's find out more about the Water Nippers ethos…
"We believe that children learn best in a safe, relaxed and stimulating environment," says Katie. "Our main aim is to build your child's confidence in the water while reminding them of the importance of aquatic safety at all times."
"Our classes are small and held in warm pools, which is particularly appealing to babies and toddlers, not to mention parents," explains Katie. "All swimming instructors are STA and/or ASA qualified and will also hold a rescue test certificate. In addition, each teacher will have received training with Water Nippers and will be skilled at handling your child under and above the water."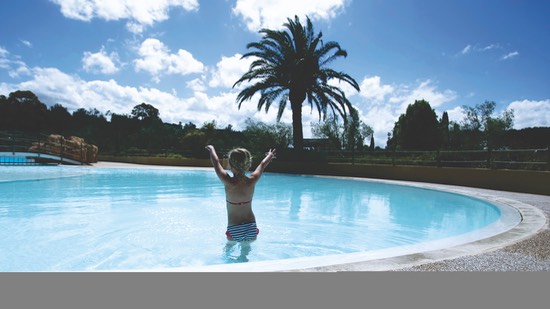 "As a general rule of thumb, one parent (Mum, Dad, or other responsible adult known to your child) will accompany one child in the water until that child is around three years old," says Katie. "Children aged three and over will generally be placed in classes without parents. However, we encourage parents to watch poolside if you wish."
Toddlers are taught important life saving skills as well as basic swimming strokes. "We start the basic principles of doggy paddle, free style or breast stroke, back stroke and diving all before the age of three," says Katie. "We have many children aged between two and three who are able to swim five metres unaided to their parents."
Once children are aged three and over Katie and her team work to improve their technique and stamina, whilst encouraging them to go underwater and even dive down to the bottom of the pool independently.
"We believe that children learn at their own pace," explains Katie. "The child who can swim competently without any buoyancy aids in a few weeks is not the same as the child who takes a year to swim unaided. Our instructors work hard to encourage and progress every pupil, regardless of a child's confidence and abilities. There will be a special lesson for mums and toddlers where the mum can't swim."
Special baby swimming class for parents who don't swim themselves 
"We run this supportive class for nervous parents who want to get their little ones swimming,"  says Katie. If you would like any more information, send an email to swim@waternippers.com or call 01273 621 333 and ask to speak to Katie.
Special offer for Local Mums
Water Nippers is currently offering two lessons FREE, pay for 5 and get 7 lessons. Normally £115.50, now £82.50 but hurry as spaces are going fast. (term dates w/c 9th April to w/c 21 May)
Book your child onto a Water Nippers Swimming course: Call 01273 621 333 or email today.
Read Local Mums' reviews of Water Nippers swimming lessons.
Contact:
Katie Wroe/Mel Cains 
Water Nippers
Tel: 01273 621 333
Email: swim@waternippers.com
www.waternippers.com