Carshalton Mums members receive discounts in some of our lovely local shops and services. Please email us at localmums@localmumsonline.com and we'll email you your FREE virtual card.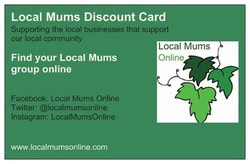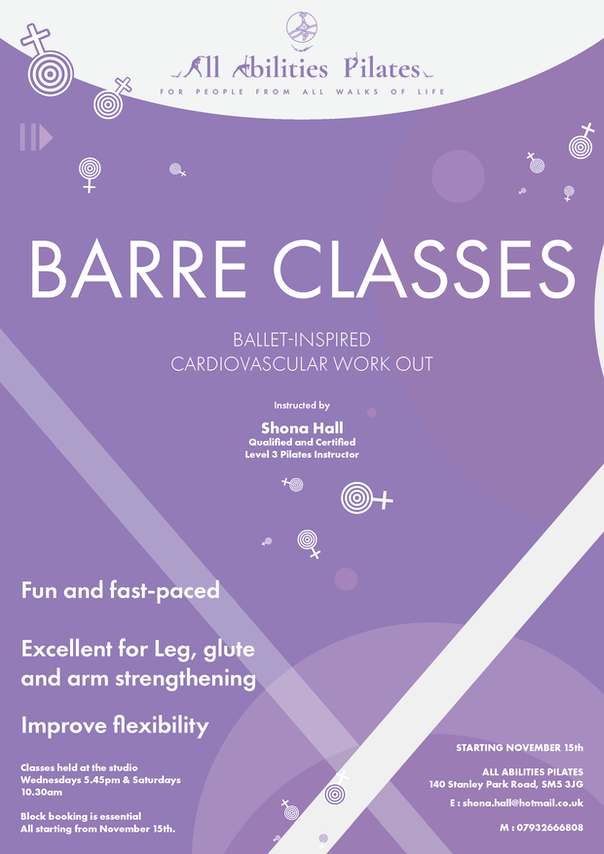 All Abilities Pilates is giving local mums a half price trial week on new Barre classes starting November 15.
Contact:
Shona Hall
Owner and Founder 
All Abilities Pilates
Tel: 07932 666808 
Email: shona.hall@hotmail.co.uk
www.allabilitiespilates.com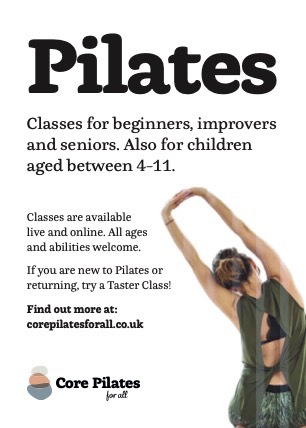 Core Pilated For All is offering Local Mums a free taster class.
Contact:
Kellie Doyle
Core Pilates For All
Tel: 07983793163
Email: info@corepilatesforall.co.uk
www.corepilatesforall.co.uk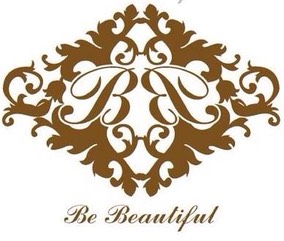 Be Beautiful Health and Beauty Centre is offering Local Mums a 10% discount at their salon.  Speak to Emma O'Brien, Be Beautiful Beauty Salon Owner on 020 8647 8667. Email: info@bebeautiful.co.uk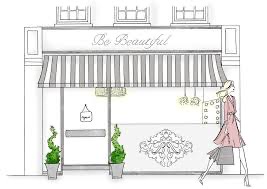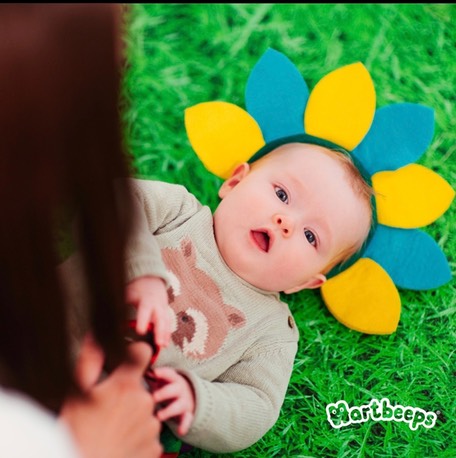 Hartbeeps Sutton are offering Local Mums the following:
*Babies under 8 weeks go free.  email katie@hartbeeps.com for space reservation
* One full and following half price on sibling attendees in same class.
*Babies under 1 go free in happy house when attending with full paying sib. 
*free trial class at Friday new venue for Baby Beeps and Happy House at the riverside centre, with code: NEWVENUEFREE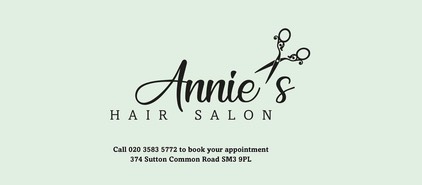 Annie's Hair Salon on Sutton Common Road is offering Local Mums 10% discount. Speak to Annie: 020 2583 5772 annieshairdressing@outlook.com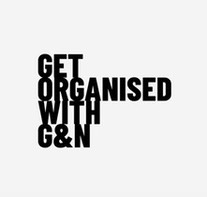 Get Organised With G & N home organisation and cleaning services is offering Local Mums members a 10% discount. Contact: Naomi 07510 605354 for more details.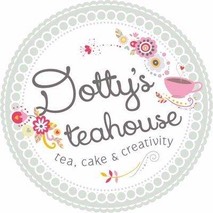 Dotty's Tearoom (now running delivery services) is offering Local Mums a 10% discount.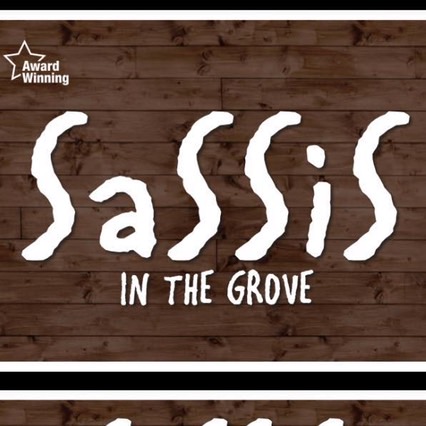 Sassis in the Grove coffee shop in the Grove Park Carshalton is offering Local Mums a 10% discount.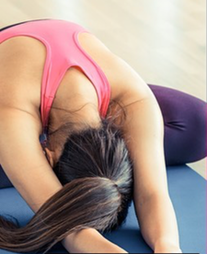 Move With Katy is offering Local Mums 25% discount. Just quote LOCAL MUMS when booking.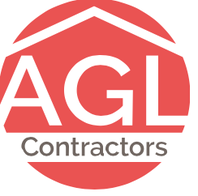 AGL Contractors, highly recommended local building services firm, is offering Local Mums members 10% discount off all building works. Speak to Angelo Tel/WhatsApp: 07930155057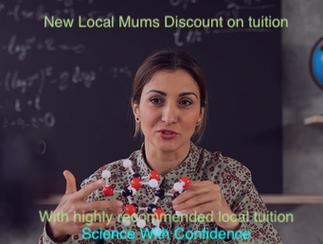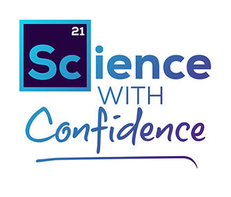 Highly recommended local tuition company Science With Confidence  is giving Local Mums a discount on science tuition.
Contact:
Sadia
Science With Confidence
Tel: 07708236822
Email: sadia@sciencewithconfidence.com
www.sciencewithconfidence.com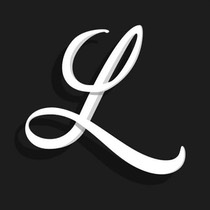 Lushleyso is giving Local Mums members a free cut with any colour service booked. Speak to Karen.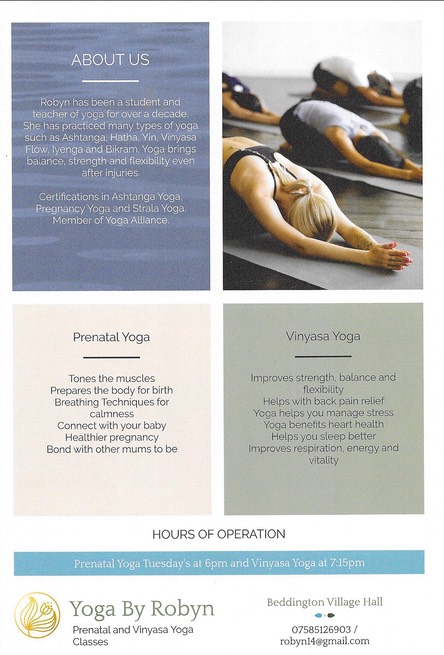 Yoga By Robyn is giving Local Mums their first class free then 10 classes for £80 (Buy a block of ten classes for the price of 8) Tel: 07585126903 robyn14@gmail.com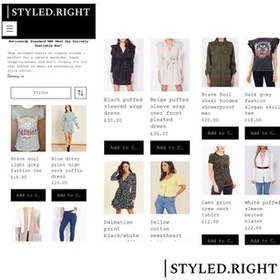 Local Mum Sammy Clayton runs online clothing boutique Styled Right which stocks a variety of clothing and accessories. As well as free delivery, Local Mums members can benefit from 25% off their first order by entering code CM25 at checkout. It's a great opportunity to treat yourself and support a small local business.
Gel Manicure for £15 for Local Mums with Daniela Nails. Contact Daniela on 07968592947 to book.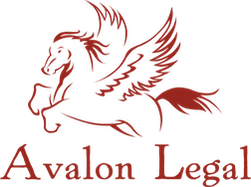 Avalon Legal are offering Local Mums members 10% discount on their legal and Will-writing services. Appointments are either in person or via Zoom, FaceTime, telephone or Whats App calls. Contact Colin or Karen, Mobile: 07506583669/07539470908 Email: info@avalonlegal.org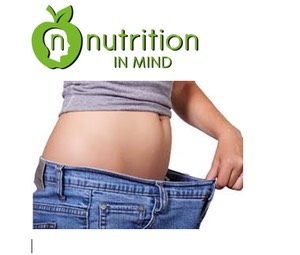 Nutrition In Mind coach Angelika Cutuk-Short is offering 10% off Nutritional Consultations for Local Mums Online members. Personalised Weight Loss and Motivational Coaching Programme (lose 10-30 lbs in 4-12 weeks) Book a FREE 30-45 min breakthrough call with Angelika to determine what is and isn't working for you and how to move forward. 
Contact: 
Angelika
Tel: 07899948682
Email: support@nutritioninmind.uk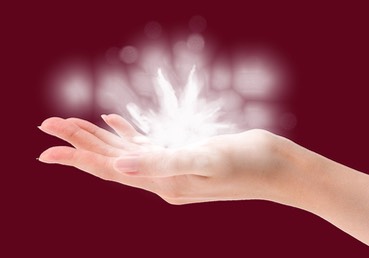 Reiki Health is offering Local Mums a 10% discount. Speak to Vanessa 07954465763

Work Buddy Coaching is offering Local Mums members 10% discount. Speak to Emma Tel: 07908 688239 Email: emma@workbuddycoaching.co.uk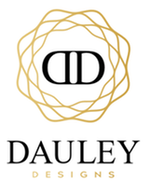 Dauley Designs is offering Local Mums members a 15% Local Mums Discount on all their building and interior design services. Speak to Alex: alexandria@dauleydesign.com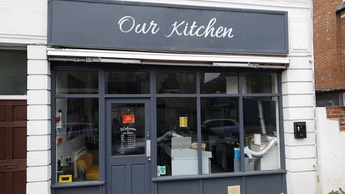 Our A&B Kitchen is giving Local Mums 20% off when we spend over £20 (Please quote code 'LocalMums20' when ordering).
Contact:
Svetoslav Petkov 
Our A&B Kitchen
Tel: 0203 489 1121
Email: ouraandbkitchen@gmail.com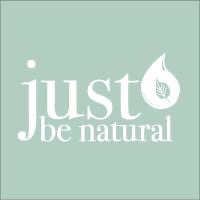 Just Be Natural is a range of organic and natural skincare and space sprays packed full of healthy and safe ingredients to feed your skin so it can look it's best. They would like offer all Local Mums 20% off their first online order: www.justbenatural.co.uk. To redeem this offer please email louisa@justbenatural.co.uk and a unique code will be provided for you or call 0845 873 3105.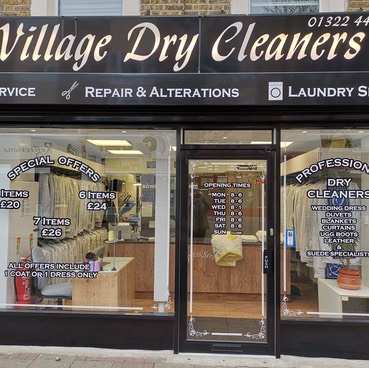 Village Dry Cleaners on Carshalton High Street and Beeches Dry Cleaners in Carshalton Beeches are offering Local Mums a 10% discount on all dry cleaning (excludes all other current offers). They also do a very high quality alteration and repair service on the premises with fitting room and Monika the seamstress is a very experienced men's tailoress.  They have a specialist leather machine which enables them to do most leather alterations etc. Speak to Olga.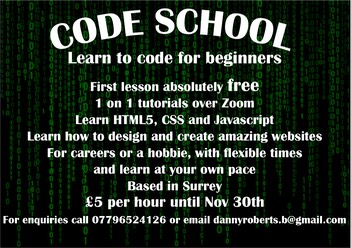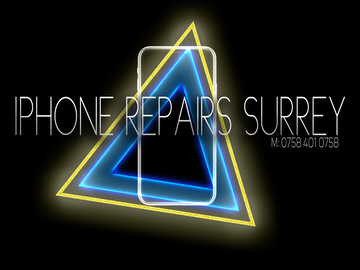 Iphone Repairs Surrey are offering Local Mums members discounted phone, iPad and other device repairs. They also offer items for sale, such as phones and tablets for the kids to play on. 
Contact: Mob: 0758 401 0758 Email:  iphonerepairssurrey@gmail.com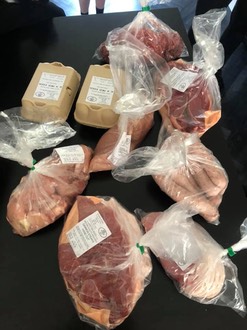 D.Parker & Son, The Traditional Family Butcher in Wallington, offer all Local Mums 5% discount on all orders in store over £20. They offer free delivery of all orders over £40 to any members in the Carshalton, Hackbridge or Wallington areas. (A £4 delivery charge will apply to all orders under £40).
Contact: 
Victoria Castle 
Tel: 07909960360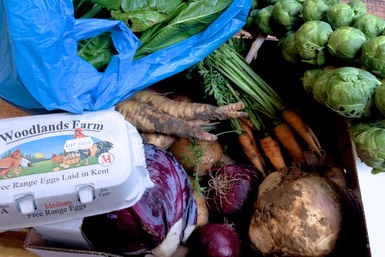 The Vegetable Patch 3 Green Wrythe Lane is offering Local Mums a 10% discount.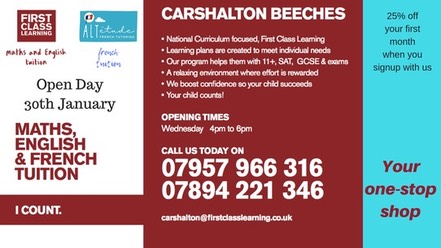 Altetude Tuition is offering Local Mums 25% off the first month of its French, English and Maths tuition. Speak to Myriam:  07894221346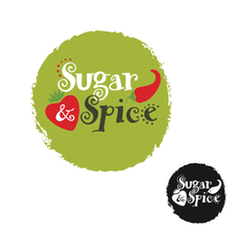 Sugar and Spice are offering Local Mums 10% discount on all their food and drinks.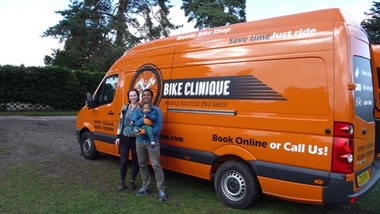 Bike Clinique are giving Local Mums a 10% discount off all their services.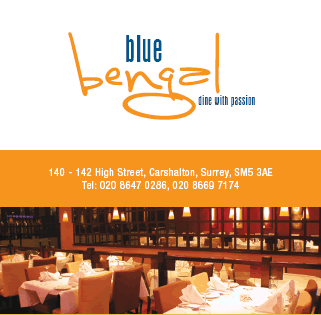 Blue Bengal restaurant is offering Carshalton Mums 10% off their bill. Speak to H.
Aesthetic Skin Specialist is offering Local Mums members 40% discount. Speak to Erica. Tel: 020 3409 4415 / Text: 07384729439



Handy Therapies is offering Local Mums a 10% discount on all treatments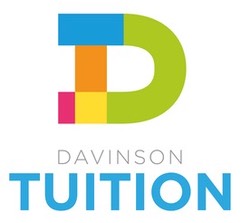 Davinson Tuition is offering Local Mums their first lesson free of charge.
Farthing Plastering Services is offering Local Mums members 5% discount on their plastering services. Speak to Tony: 07707786142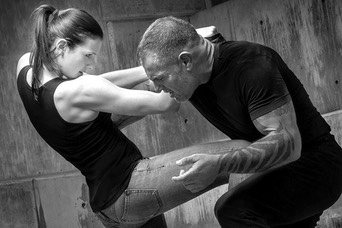 Vision Self Defence is offering Local Mums £5 off their self defence workshops (costing £10 instead of £15).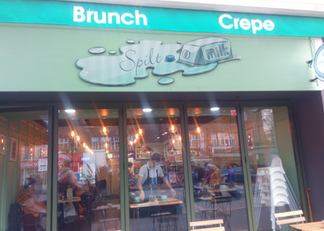 Spilt Milk, the Coffee Shop and Food Bar on Carshalton High Street with a take away/delivery service, are offering Local Mums an exclusive discount. Speak to Stefani. 
Spilt Milk
31-33 High St, 
Carshalton SM5 3AX
Tel: 07936 909070

Eye Options is offering all Local Mums and their children free optomap retinal scans and also 10% discount on the cost of any spectacles.
Contact:
Michael Cross
Eye OptionsTel: 020 8648 4814
www.eyeoptions.co.uk
Eye Options on Facebook 
Eye Options on Twitter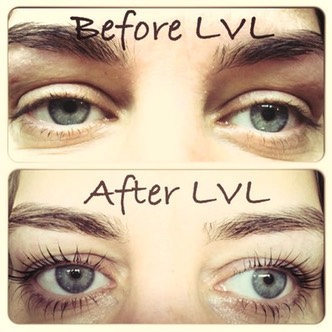 LVL Lashes by Sylvie is offering Local Mums 10% off. Contact Sylvie McDonald Tel: 07956 836241Email: lvl.lashes.by.sylvie@gmail.com 

Justyna from Portraits By Justyna is offering us a discount. Only £15 family session fee (regular price is £35). For more details contact Justyna justyna@portraitsbyjustyna.co.uk
Sally Doyle Mobile Beauty is offering Local Mums 20% discount, call Sally on 07947 000 587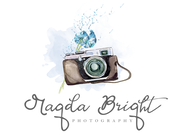 Magda Bright Photography is offering Local Mums a 10% discount. Contact: Magda Bright Magda Bright Photography Email: magdabphotography@gmail.com
Collectors Corner antique dealers, The Square, Carshalton, are offering discounts for Local Mums selling gold or silver jewellery. Speak to Tony Wilton for more details. 
The Glitter Girls mobile beauty are offering 20% off all beauty treatments 10% off adult pamper parties, min of 4 people required and 10% off all children's parties min of 6 children required. Contact Claire Bowdery on 07969 086 765 or theglittergirlsbeauty@hotmail.co.uk for more details.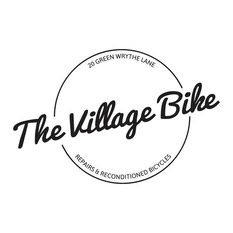 The Village Bike in Carshalton are offering Carshalton Mums - and Carshalton Dads - a 20% discount on bike servicing.
Serena Dry Cleaner is offering Local Mums a 10% discount on all their services plus FREE collection. They cover Wallington, Carshalton, Sutton, Wimbledon, Balham, tooting, mitcham, Croydon. Contact details are: Tel: 02086407558, 0795942009 Address: 276 London Road, Mitcham, Surrey, CR4 3NBW www.serenadrycleaner.co.uk
Local Mums are entitled to 10% off the first term's fees at Theatretrain Sutton, just mention Local Mums Online. Contact Carol Soper, Tel: 07500 790254, www.theatretrain.co.uk 
More great discounts for Carshalton Mums coming soon, updated every week...watch this space!
Click here to see our discounts in other local areas
To use these offers, please show your virtual Local Mums Discount Card. If you need a virtual card (FREE for our members )or a Local Mums discount code (for some online orders), contact us at info@localmumsonline.com and we'll email it to you.