Local Bootcamp classes are a great way for mums to shed pounds without spending lots of pounds!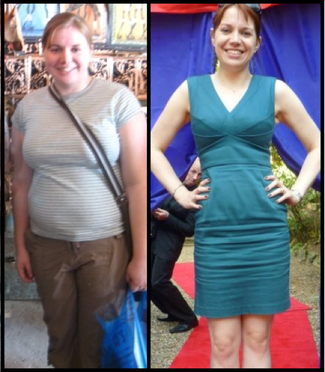 If like most mums you are pushed for time and money but would still like to shed a few pounds and get fit, a great new local Bootcamp class could be for you.
Based in Beddington Park and Purley, Abbie Parker's new Bootcamp class involves a mix of circuit training, kettlebells, resistance bands, cardiovascular training (running, jumping) and interval training - and it's all packed in to one hour!
Abbie, who owns AP Personal Training, is a personal trainer based at LA Fitness Purley and promises to work you hard and help you achieve your weight loss or fitness goals.
"I've already seen some amazing results," says Abbie. "Mums attending my classes have been thrilled with their weight loss and fitness levels. One of my client's, Amy, is pictured (see above) showing her fantastic weight loss since February this year!"
Social and fun
As well as being an excellent way to get fit and lose weight, group classes are a great way to socialise and become motivated in a fun, healthy environment.
"I started doing Bootcamp sessions in February of this year," explains Abbie. "I really enjoy it because you can train more people at once and it's social and fun as well as being a great workout! It's so rewarding to help people increase their fitness levels; I get a real buzz from seeing people's goals being achieved."   
Despite the slightly scary name 'Bootcamp' there is nothing daunting about Abbie's class. "It is suitable for all levels of fitness," explains Abbie. "Even beginners, so don't worry if you haven't got any exercise experience."
Abbie's Bootcamp classes are on Thursdays at 9.30am in Beddington Park, Wallington (by the café/playpark area) and Saturdays at 9am on the Rotary Field, Brighton Road, Purley.  "At £5 per session you can't go wrong!" adds Abbie. Any questions just give Abbie a call or email her and she'll be happy to tell you more about Bootcamp.

More details about Abbie's Bootcamp class and to read Local Mums' reviews.

Contact Abbie:
Mob: 07817 021763
Email: abbie_678@hotmail.com

AP Personal Training on Facebook