Local Mums recommend the best legal services in our area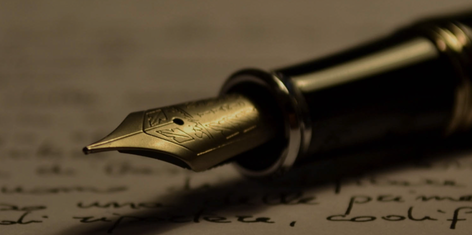 "I highly recommend Avalon Legal to Local Mums. When it came to discussion and making a Will I buried my head in the sand. Mainly because we have a 'blended family' and I could not bear to think about separating our two beautiful little girls. Colin from Avalon Legal was really honest; he told me that actually I needed to face my fears and he would guide me through some difficult decisions. Knowing that I now have some security set up for my children if anything happens to myself and my other half has made me feel so much better. It also helped me open up the conversation with my oldest daughter's father. I cannot recommend Colin highly enough. He was kind and patient but also very honest." 
Charlotte Paton, Local Mum
"I recommend Avalon Legal to Local Mums. When seeking advice I was greeted in a very gentle and polite manner. With two small children in tow I was very apprehensive about much could be discussed.The meeting went well and I couldn't recommend Avalon Legal enough. You are in the safest hands." 
Jemma Ogunwe, Local Mum
"I recommend Avalon Legal to Local Mums. I went to Colin for help following a personal bereavement. He is now working on my behalf. I thought I was too young to have a Will but now realise how important it is to have one, especially as I have children. Colin is very knowledgeable and has given me confidence that this will be favourably resolved. I highly recommend his services."
Maddie Dubiel, Local Mum
"I highly recommend Colin from Avalon Legal to Local Mums. Like many parents we had put off making a Will due to the difficult subject matter.  This coupled with busy family life making meeting during working hours tricky for both of us meant that we just hadn't got round to writing our Wills, even though our children are now teenagers. Colin's service is fantastic as he comes to your house at a time convenient to you which immediately makes the meeting easier. Colin is very friendly, personable and efficient which makes the process of writing the Will much more pleasant than you might expect; it's reassuring to discuss your Will with a local, family-run business. I was also amazed how quick and straightforward the Will-writing process was. You don't need to have lots of documents to hand; the information needed is very basic. One short meeting and it's done! I'm so relieved we now have our Will written and we can put that worry behind us. For instant peace of mind, I wouldn't hestiate to recommend Avalon Legal's Will-writing services to all local families." 
Kathy McGuinness, Local Mum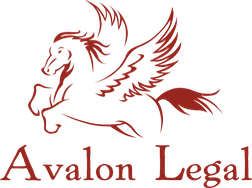 Avalon Legal
Avalon Legal is a husband and wife run business with over 18 years' experience specialising in Wills, Powers of Attorney, Probate and Estate Planning; and has offices in Surrey and Devon.
We talked with families, couples and individuals asking what makes our service stand out from the rest; and the response every time was the time we spent with our clients. This is why we offer home visits, to enable clients to feel comfortable discussing personal information. This giving the client the time needed for appointments. 
We are able to offer appointments evenings and weekends as well as the working day to suit your family.
Contact us today on 020 8644 4441 or 07506 583669 or email us at info@avalonlegal.org to arrange an appointment.
Contact:
Colin Wells
Avalon Legal
Tel: 020 8644 4441
Mob: 07506 583669
Email: info@avalonlegal.org
Avalon Legal on Facebook
www.avalonlegal.org