When you need plumbing work done in your house a reliable, reasonable and recommended firm is a must. Local family business C and S Plumbing & Heating offer all this and more.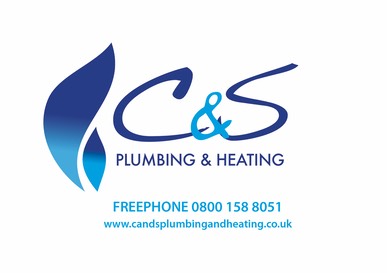 C and S Plumbing and Heating is a local family-run business offering a full range of plumbing and heating services which aims to provide a competent and caring service for local families.
Lee and Shelley have been trading as C and S Plumbing and Heating for over seven years. "We have worked in the gas and heating industry for a lot longer," explains Shelley. "We have lots of experience and have seen how the industry has changed over the years. We are continually learning new things and like to keep our customers up-to-date with new developments."
C and S Plumbing and Heating's main line of work is gas central heating and they specialise in boiler replacements and power flushing.  They also carry out bathroom installations and all general plumbing, heating and gas works. 
Customer satisfaction
"Customer satisfaction is our main priority and we pride ourselves on good workmanship and reputation," says Shelley. "A high percentage of our work is generated from returning customers and customer recommendations, which we feel really pleased about!"
C and S Plumbing and Heating offer free advice and free estimates without obligation. "In today's market we aim to remain as competitive as possible and accommodate our customers' needs and requirements to the best of our abilities," adds Shelley. "We are gas safe registered and fully insured and all work is guaranteed."

C and S Plumbing and Heating have the following exclusive offer for Local Mums: £10 off boilers services, 20% off first hour of labour costs and FREE estimates (subject to T&Cs). 
So if you are looking for a reliable, trusted and reasonable local plumber, why not give Shelley and Lee a call? Just quote 'CMSpring' to benefit from their great offer for Local Mums.

Read Local Mums' reviews of C and S Plumbing and Heating
Contact:  
Shelley and Lee Noden
C and S Plumbing and Heating 
www.candsplumbingandheating.co.uk
Email: Clarkeandson@sky.com
Tel: 020 8647 3576
Mobile: 0793 22 33 105
www.checkatrade.com