We may be busy mums but we still like to look nice - and even glam up from time to time! Our Beauty Editor Suzy Doyle has some fab tips to keep us looking our best.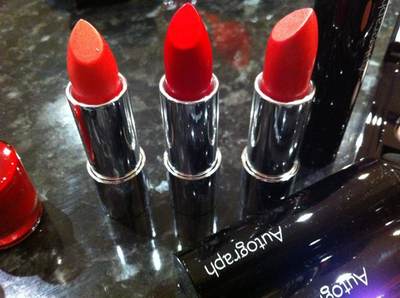 Beauty Trends I love!
Spring seems very far away at the moment and I am definitely far too pale so have been adding a sweep of bronzer to warm up my complexion. On the catwalks at Fashion Week Spring I noticed some new trends and some twists on classic looks – check them out:
1. Soft Berry Lips
I absolutely LOVE everything Michael Kors, especially his make up line. He used his Lip Laquer in Dame on his girls and kept the rest of the skin fresh.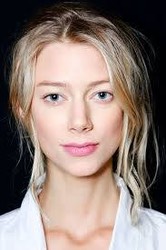 2. Bright Blue Eyeshadow
Marc Jacobs sent his models out sporting minimal makeup on the rest of the face and used a solid block of rich blue on the lid. He used Shiseido Shimmering Cream Eye Colour in Ice and added a layer of Curacao on top. This looks fantastic for a night out. Loose hair, dress down in jeans and heels and keep the look relaxed - not eighties!
3. Eye Liner Tricks
Black eyeliner never fails to make it onto the most wanted list, the trick to making it look modern is to try an eyeliner pen, they are really easy to use and keep the look fresh. Black cat eyes – think thin line on top of lashes sweeping out thicker on the outside edge – was seen all over the catwalk. If you make a mistake use a thin cotton bud dipped in make-up remover to clean up and not disturb your handy work.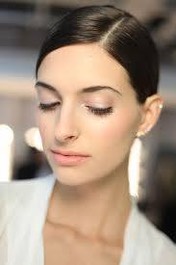 4. Bold Tangerine Lips
Almost all the designers had added an orange lip into their show however in real life orange is quite a hard colour to wear and can make teeth look yellow if you aren't careful. Try a cool, blue based orange and a delicate flush of pink on the cheeks to perk you up – youthful and modern, just remember mascara only on those eyes!
5. White Eyeshadow
I saw white eyeshadow in abundance, Jenny Packham being my favourite. White eyeshadow can look amazing but don't go over the top! Wash the colour over the entire eyelid, add mascara and fill in your brows. Pop a bright pink blusher on the cheeks and keep lips clean and moisturised! Beautiful!
Autumn Beauty News
Hello busy mums! What an exciting time it is in the world of beauty! 
Last month saw the launch of two new, exciting make-up brands, Charlotte Tillbury and Michael Kors.
I haven't had a chance to try any of it yet but needless to say its on my Xmas list! Sorry to mention Xmas so early! Yes I really have sent my family a list of my top picks from the new ranges, my mother in law is off to Selfridges and HoF as I type. Here's what I'm hoping for, plus it's my birthday next month, can never have too many lippies!
1. This promises to lift and transform the skin, I have heard so many good things about this cream that it's No1 on my wish list.
2. This is the secret to getting that cover girl glowy look in an instant. Great as a primer and means you need less foundation.



3. This powder palatte looks gorgeous and enables you to contour and highlight your features

.



4. A chunky crayon that creates an easy, wearable smoky eye in seconds. Just smudge with your fingers.

5. A delicious lipgloss that glistens without being sticky. My faves are Blondie and Ibiza Nights!



6. I love this deep burgundy shade of lipstick, Glam Dame.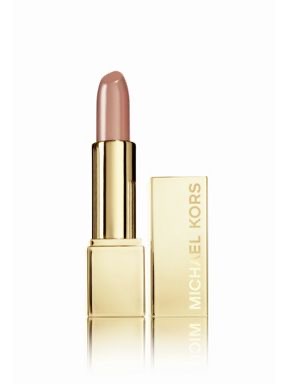 7. I always buy a new fragrance at Xmas time, can't wait to try this one.

8. And this one will suit Mr. Doyle. Sensual smell and a sleek bottle.
9. This bronzed brush would look smart in any make-up bag.
10. Absolutely love this design! Need to pop in store now to try it out, perfect for Xmas party dress legs!
Top Holiday Buys
Hello ladies! Sorry for the late entry this month, I've had a topsy turvy time of 2 weeks in the sunshine in beautiful Murcia followed by a gallbladder removal op last Friday! So now I finally have a chance to write my beauty post for you and in keeping with the last few days of summer I thought I'd share my top European beauty buys for when you are on holiday or at the airport. 
I do love to shop for make-up and skincare abroad, often cheaper and you can get your hands on some great brands that aren't available in the UK. Another reason not to pack too many beauty products in your suitcase! And if you haven't yet been on your holidays (or you are already thinking about next Summer) then look out for the local pharmacy and tell me what you discovered. So here's what I snapped up at the airport and la pharmacia espanoles locales.
This is THE best cleanser I've used. Fantastic for sensitive skin, it's fragrance free and a non rinse formula so quick and easy to use. Every make-up artist I know uses this religiously as its very gentle yet super effective.
2. Elizabeth Arden 8 hour Intensive Daily Moisturiser
I've been using this for almost 3 weeks now and I've been really impressed by the results. My skin has been especially dehydrated after my holiday and I wanted something light but nourishing. This has done the trick.
This luxury lip balm is amazing! It really works fast on chapped lips and smells divine.
4. Monu Super Sculpt Body Lotion
This body lotion is delicious! Pricey however it really does work magic! Gently lifts, brightens and firms the skin, concentrate on décolletage, thighs and tummys.
5. Sephora
I LOVE this shop. On holiday my husband had to literally pull me out of the place before I'd spent our entire holiday spending money in there! It has lots of known and unknown brands plus its own make-up line which you can't get over here.


Summer Essentials
This month I'm writing all about summer beauty. In this heat we need quick fixes - light, natural, protective and budge proof formulas. Call them your Summer Travel Essentials, whether you are flying somewhere tropical or staying at home, this kit will keep you looking cool all day long. It's important that you keep products to a minimum, let them do the multitasking and then you save space in your suitcase/work handbag plus minimise sore shoulders!
1. Firstly, a strong, lightweight, protective base is essential. I love this hydrating cream from Clinique.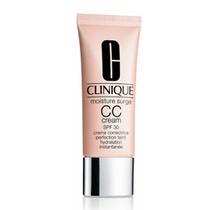 2. Depending on how well your skin is behaving use an illuminating balm, then a BB cream. This duo works a treat. 
3. Add a dab of concealer on any blemishes and under eye circles, use sparingly only where needed.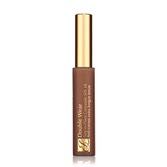 4. Add a flush of colour to the cheeks and lips with this brilliant gel formula. So easy to use and travel friendly. Try Raspberry.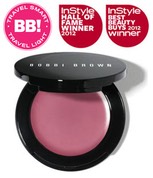 5. Finally, define the brows and lashes with long lasting, waterproof and heatproof fixes. I like using a Suqqu pen for my eyebrows and then curling my lashes before applying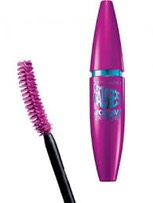 Summer washout

Ok so it's supposed to be summertime and we are supposed to be in shorts, flipflops and wearing very little make-up right now as the heat ramps up but unfortunately that was me dreaming last night!!

This month I've been very busy with bridal make-up and one thing's for sure you can't guarantee the sun! I have to work in all conditions and ensure my bride looks beautiful no matter what the weather and that the make-up stays in place all day. No mean feat when you look at what we've been dished up recently, mini heat waves and then heavy downfalls, it's enough to make you want to emigrate!
So to combat all this you need multitasking products that can stand the heat and the rain and last the day. It can be quite tricky finding products that are waterproof, heatproof, but also light on the skin.
Now is a great time to go shopping and update your make-up bag. Here are my favourites right now:
Rimmel 100% waterproof mascara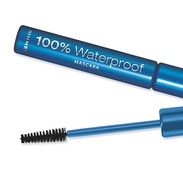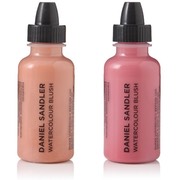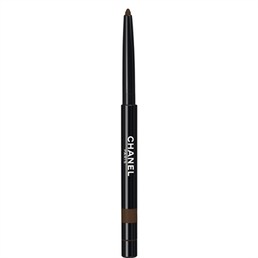 Stay in place gel liner by Estee Lauder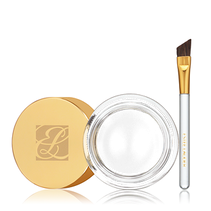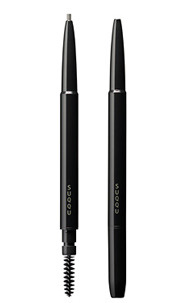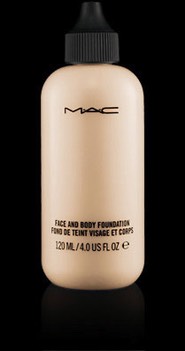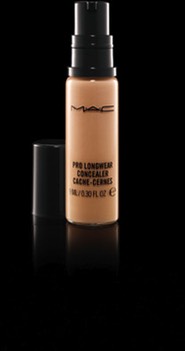 Make-up Tidy Up
This month I've been doing a bit of a make-up audit of my own personal make-up collection. One thing I discovered is that things always go missing and I seem to have make-up lying all around the house! This means I end up buying the same stuff over and over again and then rediscovering it at a later date, what a waste!
My professional kit is just that, professional. Why can't I be as organised in my private make-up life as my work one?!
So this leads me to make-up storage. Last week I thought, right! I've had enough, it all needs to go in once place so I can see what I've got and actually use all the different products instead of reaching for the same favourites as I'm always in a rush. Here are some pictures of how I've stored my make-up and ideas and links for you to explore. A clean, organised beauty box leads to a fresher, quicker, ready to go you!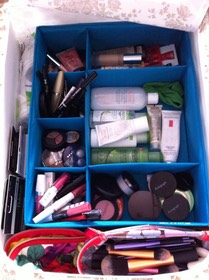 I think it's worth thinking about whether you want to be able to see everything and if so Perspex boxes are great. Or if you like everything hidden away then there are some great patterned and plain boxes available. Mine zips up and is easily stored under my bed, away from little hands! Whatever you do don't store your make-up or perfume in the bathroom as the heat and steam just ruins products and they go off quickly.
Here is my professional kit. I bought this from Amazon for around £100.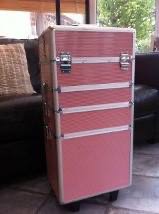 Here is my newly organised personal make-up collection. The outside box and insert tray are both available from Ikea. I don't think these two together were any more than £10.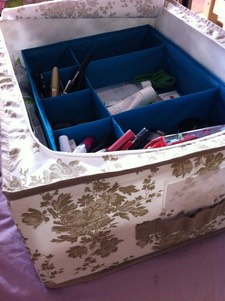 And here are some more ideas. Visit:

http://www.themakeupboxshop.com
http://www.amazon.co.uk/Cosmetic-Acrylic-Organiser-Sections-Drawers
http://www.ebay.co.uk/bhp/make-up-storage-box
http://www.aplaceforeverything.co.uk
Spring Beauty

We've seen a glimpse of sunshine! At last! Now is a great time to refresh your beauty regime and make-up bag as we (hopefully) start to enter warmer times…
Start off with a good base and you'll need less make-up. If your skin is feeling quite dehydrated and looking dull try Dr Andrew Weil for Origins Mega-Bright Collection.
Use long wearing formulas that are tried and tested to stay in place, mums have no time for touch-ups! I love Estee Lauder Double Wear Light foundation, gives great coverage without feeling heavy. Plus, New Lancome Star Eyes eyeshadow palette Gris Fume can be used wet or dry and doesn't budge once applied.
A quick sweep of eyeliner really opens up the eyes and is great for when you are in a rush. For daytime the trick to it looking natural and not too heavy handed is to take a creamy khol pencil and make tiny dots along the upper lash line, then just smudge them together. Try Maybelline Master Smoky.
A new trend is the 'Velvet Lip'! A velvet texture is a lipstick that has a semi-matte finish and is really easy to wear. Apply the lipstick by patting the colour into your lips, blotting and adding another layer. I love MAC lipstick in Angel and Bobbi Brown Rich Lip Color in Uber Nude.
A good mascara is essential! Ensure your lashes are clean, adding another layer over yesterdays dried out flakes won't do you any favours! The new formulations work even harder to lift and define for strong, fluttery lashes. Try the new Elizabeth Arden beautiful Color Lash Enhancing Mascara in Black.
Strong brows always help to promote a youthful, fresh faced look. The ideal look is defined, full, yet still natural, not like you work on the MAC counter in Croydon! The best way to achieve this with some proper staying power is to invest in a brow kit that combines wax and powder and apply with an angled brush. Start off slowly and build to your desired level. I like BeneFit Brow Zings.
Finally, add a sweep of blusher to brighten up your overall look. I often find women can be a bit scared of blusher but it's so important in adding vitality to the whole face. A new blush that I've just discovered is Shiseido Luminizing Satin Face Color in Starfish, a gorgeous light, bronzy shade which lasts all day for a summery glow.


Spring clean your look!
There's nothing I like more than a bit of beauty chat! In person, with other professionals or fellow make-up lovers, I have to get my fix! I scour magazines for updates on the latest products and adore watching other people put on their make-up, whether in a beauty tutorial, on the train or at a friends house.
When I was at work last week, a non-make-up artist mate told me she really needed a new blusher as she was running out. I know she likes soft taupey pinks so I asked to have a look in her make-up bag to see her current one. I found lots of different blush products, all similar colours! As a make-up addict myself I love looking in other people's make-up bags as you unearth all kinds of fascinating things and discover a lot about a person. My friend was such a closet hoarder as she admitted to having lots more blushers of more or less the same colour at home! Yet she couldn't wait to get her hands on another one!
Once when I was at a dinner party I nearly crawled under the table when a fellow diner pulled out a long since discontinued eyeshadow palette which I had stuck back together with sellotape after smashing the lid - that was my pay back for snooping into other peoples bags.
When working at Channel 4 I did a feature about people and their make-up bags and I found the results so interesting. The two things that really stood out were filthy bags and brushes and lots of women carrying around (in very heavy bags) multiple items of almost exactly the same shade.
So as we enter into (almost!) Spring check out these new products and pledge to try something new to freshen up your look!
Clinique Chubby Stick Moisturizing Lip Colour Balm 
Avene Extremely Gentle Cleanser
Bobbi Brown Long Wear Cream Shadow Stick
No7 Ballerina Beauty Blush Palette
Red Lips
I absolutely love red lips and with Valentines around the corner there is no better time to perfect your rosy pout! Here's my guide to the ultimate red lip!
1.    Always prep your lips first. At the beginning of your make-up routine, apply a little Elizabeth Arden 8hr Cream and use an old but clean toothbrush to buff the gel into your lips and slough away any rough skin. Wipe clean, add a little more cream and allow to sink in whilst you get on with the rest of your face.
2.    Unless you are going for a very heavy, rock n roll evening look I like to leave the skin fresh with as little make-up as possible so that no other feature ends up fighting for attention.
3.    Do conceal any flaws and hide any redness in your skin with a good foundation and concealer, otherwise the red in the lipstick will highlight any red marks on your face.
4.    To really achieve a polished, professional look match your blusher to your lippie. A red toned blush, lightly applied brings the whole look together.
5.    There are tonnes of different ways to apply your lipstick depending on your lip shape and the look you want to achieve however in general I apply the lipstick with a lip brush and really work it into the lips. Then I take a lip pencil and lightly work that over to define the lip shape.
Finally, my choices of top reds! Whether it's a sheer or full on pout you want here are some of my favourite reds:
MAC - Ruby Woo and Lady Danger, Maybelline Super Stay 14hr lipstick in Non-Stop Red and No7 Sheer Temptation Lipstick in Glam 1.
Winter Skin
Currently my make-up regime is minimal as skincare takes priority, no amount of carefully applied make-up looks good on a flat, rough base. I find at this time of year my skin desperately needs moisturising and brightening as this harsh, cold weather leaves it looking and feeling very dry, dehydrated and lifeless.
So here are my top tips this month to get that glow back! Keep skin super-hydrated and bright with these favourites of mine.
1. Elizabeth Arden's 8 Hour Cream (unfragranced). This cream is a classic for a reason, and excellent at keeping delicate skin (especially lips) protected and well moisturised. Apply in the evening and you'll be amazed at how it helps your skin to renew overnight.
2. I also love Aromatherapy Associates Soothing Instant Skin Soothing Serum, that keeps irritated skin soothed and calm, it's packed with antioxidants which I believe are key to any good skin regime, especially when your skin is feeling stressed. Apply before your moisturiser.
3. Emma Hardie Amazing Face Hydrating Lighter Lotion is perfect for the daytime and an ideal base for make-up.
4. A good blusher works wonders in perking up your complex, a rosy pink shade suits most skintones. Try Daniel Sandler Watercolour Crème-Rouge Blusher, perfect handbag size.
5. Skip powder (unless you are really oily) and apply a lipstick. A bright shade used as a lip stain (by applying and rubbing into the lips with your finger) looks best. The right tone will make your eyes sparkle. Rimmel Moisture Renew Lipstick For brunettes try Rose Passion, blondes Coral Queen and redheads Diva Red.
My Christmas Hit List
Here's my festive round up of what's hot to spruce up your party look, plus some top gifts!
1. M&S have really impressed me this month – I checked out their new Autograph range at the huge store in Colliers Wood and had top drag myself away before I bought the whole counter! I was really surprised by the quality of the products, well priced, gorgeous shades and smart packaging. Here are some online bargains to treat a friend (although I also had to buy it all for my self!)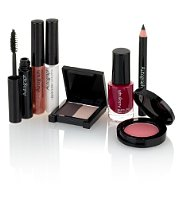 2. Great make-up starts with getting yourself kitted out with the right tools for the job. I absolutely LOVE these Real Techniques brushes from make-up artist Samantha Chapman. They are light to use and blend the products beautifully. Again, great price point and a real easy investment for your make-up wardrobe.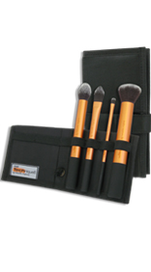 3. No matter whether you go for the minimalist look or full on party crazy you MUST snap up these eyelash curlers. They are the BEST on the market. Your eyes will be transformed, with or without make-up, when these are at hand.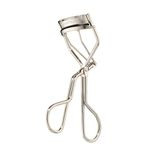 4. During the winter months skin can become dull and dehydrated. A good moisturiser makes all the difference to your look. Even if you have oily skin you still need to moisturise. If you have very dry skin, add a facial oil or serum to your daily beauty routine. Try these high performers that I am currently using. Always spend on skincare and save on the rest.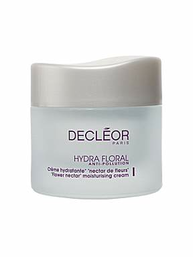 5. Everyone needs a little help with cheating that fresh faced, had 10 hours sleep glow! This does what it says on the tin. I am addicted!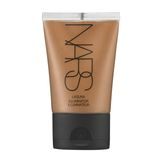 6. Before you apply your foundation begin with a primer and your make-up will last all day. Perfect for when you are going from desk to disco with only a few minutes to refresh your look. This gorgeous radiance primer from Laura Mercier works wonders, fab if you don't like wearing make-up but want to quickly even out and brighten your skintone. 
7. Smoky eyes are a classic xmas party look, however steer clear of heavy blacks and try an on-trend, light, colourful smoky eye. This creamy pencil from Avon is SO easy to use I can't stop raving about it! I'm using shade Chocolate Melt & Cream Dream. Perfect for on the go – bargain!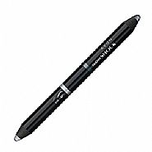 8. Mascaras come and go but this remains a firm favourite. Good sized brush and strong formula means a defined look without any flakes or clumps. It's the no 1 product to make a difference.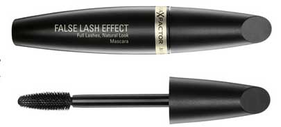 9. For those of you feeling brave, try these false lashes from Eylure. Ready glued, all you need are your tweezers to apply. Tip: place your mirror flat on a table and apply.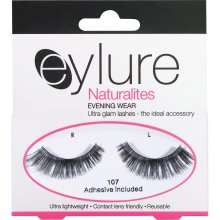 10. Finally, don't forget to really cleanse your skin, even if you don't wear any make-up. This is hot on the heels of the successful Liz Earle product. DON'T use baby wipes, grab a flannel and smooth this all over. Your skin will thank me for it.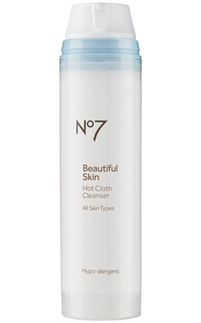 If anyone has any beauty queries feel free to post here, text or email for any advice - Merry Xmas everyone! Love Suzy x


Making the most of the make-up counter
It can be a daunting experience to go up to a stranger and ask for make-up tips, however it's worth spending a little time with an educated professional. There are a few things you can do to get the most out of the experience, here are our top tips:
1.     Book a morning appointment on a weekday, around 11am. This is the best time to go when it's fairly quiet and you can receive their full attention. At this time they should be warmed up but not worn out, with a clean set of brushes and products. If you are having a full make up application and know your artist then book it on a day you can go out and show off your polished look.
2.     Decide what you want to get out of the appointment before you go. That way you can really take in the advice and stick to budget.
3.     At home do a make-up audit to see what's in your make up draw already. Chuck out anything over a year old or anything that smells funny/looks off (absolutely no mascara over 3 months old!) and then make a list of what you really need. This helps you buy the essentials and not repeat buy what you already have.
4.     Dress in your favourite outfit, be punctual, switch your phone off! This helps the stylist to get to know you and you will get a better service.
5.     Attend your session make up free but with a few photos/magazine looks for inspiration. This will really help communicate what you like/don't like and provide lots of ideas to discuss. As they say 'a picture tells a thousand words'.
6.     Don't be pressured to buy there and then. This is essential when it comes to key purchases such as foundation and skincare. Take a sample home and really try it out properly before you buy. The new Boots No7 Foundation Match service is excellent for most skin types, gives great results and affordable.
7.     Use the opportunity to really soak up some professional knowledge and learn a new technique. Ask questions and then do it yourself with their guidance.
8.     Beware of link selling, if you've asked for a new lipstick and are also shown the blush and the eye shadow to go with it ask yourself if you really need it and can afford it.
9.     Remember, all the images in the magazines are photoshopped and the celebrity has had a team of people spending hours getting their make-up just right - don't expect to come out looking like Cheryl Cole if you are more Cheryl Baker!
10.   At the end of the session before you leave, step outside the shop to see the true colours and textures. Harsh store lighting can alter the actual image. Be honest and let your artist know what you like or would like more/less of. Take the time to build your relationship and thank them for their hard work, you will get so much more this way.


Suzy Doyle, Beauty Editor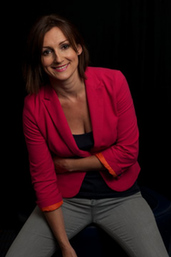 Suzy Doyle is a fully qualified make-up artist with a wealth of experience in the beauty world. Suzy works for Channel 4 and runs her own business as a make-up artist. Suzy is a Carshalton Mum of two daughters aged three and one. www.suzydoyle.co.uk