"The ulitmate indoor adventure park"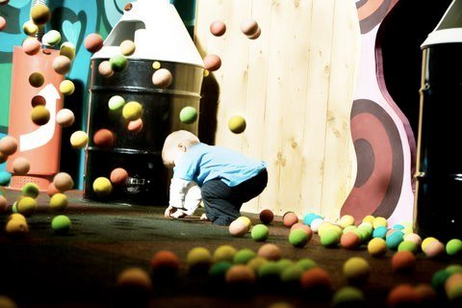 Kidspace
The Colonnades, 619 Purley Way, Croydon, CR0 4RQ

By Sarah Peters, Events Editor
Kidspace is the ultimate indoor adventure park. If you have toddlers, or pre-schoolers your best bet is to take advantage of the less popular times, because once school is out it is manic to the point of hysteria! Don't go on a dull weekend in summer as it will be heaving and overcrowded. meaning littler children will get (unintentionally!) stampeded under big children.
The Toddler Village has walkways to climb or crawl, towers to negotiate and bridges to negotiate. A Sensory Area with twinkling lights and soft colours is a hit with babies: they are mesmerised by the shapes and colours that unfold in front of them. The mini bikes, enclosed trampolines and obstacle course are specifically designed for toddlers. Mini Go-Karts are manageable for pre-schoolers to drive alone, yet the cars are wide enough for fun-loving (!) parents to squeeze in and take smaller toddlers for a spin.
Best thing: They serve great lattes, and parents can recline in squishy chairs while the little ones play in the safely enclosed area. There's even a quiet room for feeding with a DVD player!
Worst thing: It gets too busy and they impose time limits which makes it poor value.
Parking: Ample free parking.
Admission: Under 1's free; Under 3's £5.95, Under 12's £7.25 and Adults £2.75 (off Peak).
www.kidspaceadventures.com, Tel: 020 8686 0040