Local Mums recommend the best theatre shows in our area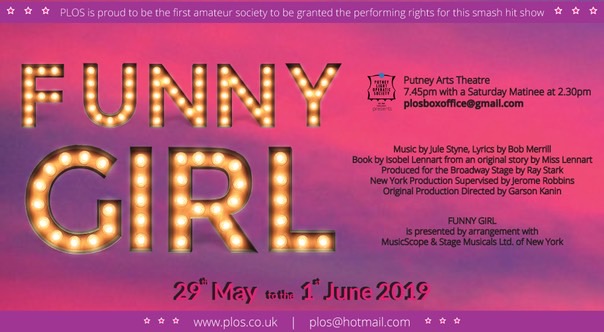 "The fabulous production of Funny Girl on now at Putney Arts Theatre is not to be missed. I went to the opening night on Wednesday with my teenage daughter and we both loved it. The cast put on an amazing performance of this much-loved musical, more than doing justice to the wonderfully funny and fast-paced script, charming (and heart breaking) love story and stunning musical numbers. As you would expect from the Putney Light Operatic Society, the lead singers are hugely talented (Elizabeth Burton is triumphant as Fanny Brice) and excellently supported by the other cast members. With a back-drop of gorgeous sets and costumes Funny Girl is an all-round first class production that we are so lucky to have in our local area. This big-hearted show would be a great mums' night out, date night with the other half or a half term treat for teenage children. Just brilliant, don't miss it!" 
Kathy McGuinness, Editor and Founder, Local Mums Online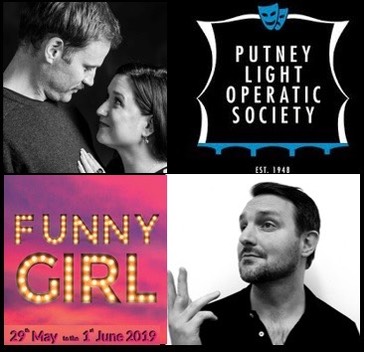 Putney Arts Theatre, London – 29 May – 1 June 2019
PLOS is proud to be the first amateur society to be granted the performing rights for this smash hit show, following its successful West End run and then national tour.
Funny Girl brought global fame to Barbra Streisand 50 years ago and boasts some of the most iconic songs in film and theatre history, including People and Don't Rain On My Parade.
Creative team
Director – 

Stuart Burrows

Musical Director –

 Mike Searle

Choreographer – 

Kim Findlay

Assistant Director – 

Harriet Ruby

Producers – 

Sally Bourne & Harriet Ruby


Synopsis
The musical tells the story of Fanny Brice, whose vocal talents and comedic ability see her rise from small time Brooklyn music hall singer to Broadway star.  Valued for her vocal and comedic talents by the renowned theatre impresario Florenz Ziegfeld, Fanny thrives, but her relationship with her suave, imprisoned businessman husband, Nick Arnstein, is another story.