All mums deserve a bit of pampering now and then. Here are the best beauty treatments available in our area.



"I highly recommend Lorenza from Studio Lorenza to Local Mums. Lorenza is a fantastic beautician and really goes the extra mile to make you feel comfortable. She's very passionate about her work and really cares about her clients. The facial I had was amazing, I have never felt so relaxed and my skin felt like new. The studio is gorgeous and visiting Lorenza is a joy as she is so lovely!" 
Kathy McGuinness, Local Mum of four
"I highly recommend Lorenza from Studio Lorenza to all Local Mums. Lorenza is seriously the best waxer ever!! I have been having my legs waxed for about 20 years and I can safely say that Lorenza gets the best finish incredibly quickly and pretty much pain free. As I have small children she is very accommodating at letting me bring them along if I need to and if I am in a great rush she can do a full leg wax, bikini and eyelash tint in less than the hour - just what a busy mum needs! Her facials are excellent too, I feel like a new woman after them, although a rare treat! I cannot recommend Lorenza highly enough."
Lucinda Gratton, Local Mum of three boys 
"I highly recommend Lorenza from Studio Lorenza to all Local Mums. She obviously has a clear passion for waxing and made my first experience extremely good. She offered me helpful advice and made me feel very comfortable. Overall the best waxing experience bar none. I don't usually comment on products or experiences, however when customer service is that outstanding credit must be given! I will definitely be visiting again soon!" 
Clara O'Brady, Local Mum
"I highly recommend Lorenza from Studio Lorenza to all Local Mums. I had my regular wax done with Lorenza. It's not usually an enjoyable experience, due to the nature of the treatment, rather than the service. But she was informative and although thorough (beyond anything I've experienced) due to her professionalism I still felt my dignity was intact. It was excellent."
Elizabeth McCarthy, Local Mum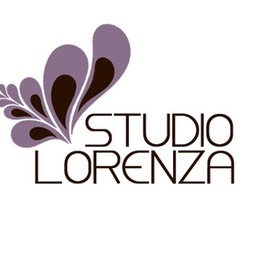 Studio Lorenza
I began my career 12 years ago (following in my mother's footsteps, who is also a beauty therapist) and since then I have compeltely fallen in love with beauty therapy.
After many years working in top salons I recently opened my own beauty studio Studio Lorenza where I can work in my own way. Studio Lorenza allows me to spend more time with my clients, which I love.

My job is so rewarding because I can really help my clients with my work. It's wonderful knowing I have helped someone feel loved and beautiful or melted stress away with my hands through facials and massages.
It's also great being able to make clients feel confident enough to do their waxing without feeling embarrassed.  Working for myself allows me to have a closer relationship with my clients. It feels like meeting a friend every day! I'm more than happy for clients to bring their little ones with them as it helps create an even more intimate atmosphere. 
At Studio Lorenza I strive to deliver the very best service in beauty therapy. Studio Lorenza provides the latest in high quality beauty treatments. The perfect combo of best products and strict standards of hygiene with knowledge, advice and excellent levels of personal service. 
If you would like more information or would like to try one of my treatments please give me a call!
Studio Lorenza is offering Local Mums 20% discount on their first treatment.
Contact:
Lorenza Souza
Studio Lorenza
Phone: 07780118404 
Email: lorenza@studiolorenza.com
Studio Lorenza on Facebook
www.studiolorenza.com