Music classes are a great way to introduce your child to music before they start learning an instrument. Local Mums recommend the best music classes in our area

"I highly recommend Monkey Music to all Local Mums. My daughter has lots of fun and learns a lot at Monkey Music."
Adriana, Local Mum
"I highly recommend Monkey Music to all Local Mums. Educational, fun, energetic and brilliant with babies. All babies respond well and pay attention in the class."
Jane, Local Mum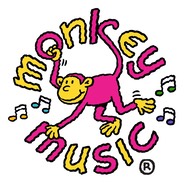 Monkey Music
Monkey Music nurtures a child's natural love of music that will last a lifetime. With over 300 songs (most of them specially written), musical games and exciting movement ideas, Monkey Music's progressive curriculum provides the ultimate experience in pre-school music - it's fun, formative and a great way of making friends. Come and join the fun!
Classes 
Rock 'n' Roll – from 3 months 
Designed specifically for grown-ups and babies to share together. During each class the babies and adults are engaged through gentle songs, fascinating sounds and absorbing activities.
Heigh Ho – from 12 months 
Young toddlers love being up on their feet so lots of dancing and moving encourages the children to explore the space around them and express the music they hear.
Jiggety Jig – from 2 years 
By this stage, children can really express the joy that music brings them. They sing, dance, play, move, speak, and listen to music together, while developing their sense of rhythm.
Contact:
Dinah Nightingale
Principal 
Monkey Music
Banstead, Claygate, Esher and North Epsom
Tel: 01932 223309
Email: banstead.claygate@monkeymusic.co.uk
www.monkeymusic.co.uk