Local Mums recommend the best semi permanent makeup and medical tattooing clinics in our area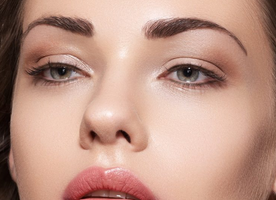 "I highly recommend Annette Kemp Semi Permanent Makeup and Medical Tattooing. First of all the salon is immaculate, clean and nice and quiet. Modern technology, with great quality tools. Annette is so lovely, she spent a lot of time listening and really understanding what it was I wanted. She was knowledgable, considered and gave me huge faith that she was going to do a great job and I was right. She gave me fantastic advice on colour and shape, and spent a long time drawing my eyebrows checking that the measurements were right and I was totally happy before she started tattooing. Anaesthetic cream on and we were off. Annette kept me informed every step of the way and made sure I was comfortable adding extra anaesthetic half way through. I was delighted with the results! I'd previously had mine done but they were uneven and not a great shape so Annette really had her work cut out but she did an awesome job. I was given good after care advice and cream - I'm very impressed!"
Sarah Green
"I recommend Annette Kemp Semi Permanent Makeup and Medical Tattooing to Local Mums. I am delighted with my new look from my lips, eyebrows and eyeliner treatment. As a mature lady with loss of eyebrows this has created a new and younger appearance for me. A great experience. I was made to feel at ease and Annette's skills were amazing."
Angela, Local Mum
"I highly recommend Annette Kemp Semi Permanent Makeup and Medical Tattooing. I just love my lips. Annette showed great patience and skill in ensuring my lips were perfect and my confidence restored following a dog bite that left them badly scarred and uneven. I would highly recommend this amazing lady."
Mandy, Local Mum
"I recommend Annette Kemp Semi Permanent Makeup and Medical Tattooing. As an older person losing some of my eyebrow shape Annette has restored them and I feel younger and happy. I have also had my lips and eye liner done. Would fully recommend the treatment. Thank you Annette you are a star."
Ann, Local Mum

"I can't recommend Annette Kemp Semi Permanent Makeup and Medical Tattooing enough. Annette gave me my face and my confidence back. I have a form of alopecia so I have barely any eyebrows of my own. I had previously had microblading with a reputable company and I hated the results. They didn't look natural at all. I waited for them to fade and was pretty despondent about the whole situation. After a lot of research I found Annette's lovely website and I got in touch. I explained my situation and Annette invited me over for a consultation. She listened to me, showed me options and reassured me. I felt confident and booked my appointment. I was super nervous but Annette spent a long time drawing to get the shape and positioning just right. She also removed parts of the old tattoo. I was so happy with the results I cried. I honestly can't believe how great they look and I just wish I'd found her sooner."
Louise, Local Mum
"I highly recommend Annette Kemp Semi Permanent Makeup and Medical Tattooing. Annette is lovely and an incredibly talented artist. I researched for a long time to find the best person to help restore my husband's eyebrows after he suffered hair loss from alopecia. He was initially unsure about microblading, thinking it was just for women, but after meeting Annette at her salon in Wimbledon and seeing her portfolio he was immediately convinced. Her work is of an exceptionally high standard and her eyebrows look really natural, for both men and women. Her clinic in Wimbledon is gorgeous and she immediately puts you at your ease. We were so impressed with Annette's highly professional service throughout and the results are just amazing."
Kate, Local Mum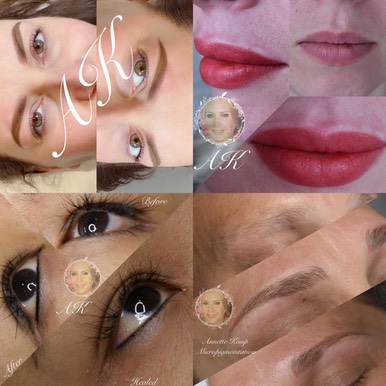 Annette Kemp Semi Permanent Makeup and Medical Tattooing
Annette has 20 years experience working as a professional in the beauty industry. Through her vast international award-winning experience and specialist skills, Annette has established a reputation as one of the best artists in London. She trained with the elite Nouveau contour, Masters in Micropigmentation. She uses the Nouveau contour advanced devices, high quality pigments and techniques to create a natural result. With her passion for semi permanent makeup she constantly researches new techniques and practices to ensure the best results for her clients.
Special Offer for Local Mums
Annette is currently offering Local Mums members 15% discount on all her semi permanent makeup and medical tattooing treatments.
Contact:
Annette Kemp 
Annette Kemp Semi Permanent Makeup and Medical Tattooing
Tel: 07895 567829 
Email: hello@annettekemp.com
Annette Kemp Semi Permanent Makeup and Medical Tattooing on Facebook
Annette Kemp Semi Permanent Makeup and Medical Tattooing on Instagram
www.annettekemp.com