Being a parent is famously rewarding but also challenging. Most parents feel they need help sometimes. The Parent Practice gives you the skills you need to make the best of family life.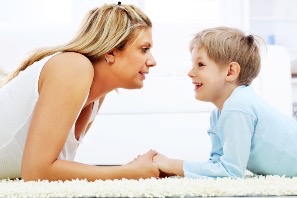 Some parents worry that going to a parenting classes means owning up to being a 'bad' parent or having 'difficult' children. However, a more accurate description would be it shows commitment to your role as a parent and a commitment to your child's future.
Most parents find the job of parenting difficult at times so it makes sense to seek help from a trusted and qualified source. Run by trained professionals who are also parents, The Parent Practice is one such source.  First established in Southwest London in 2004, The Parent Practice has been running popular parenting classes for over 10 years. 
Practical skills
"The skills we teach can be applied to suit any family with children at all ages, developmental stages and temperaments," explains The Parent Practice's co-owner Elaine Halligan. "We provide parents with simple, practical skills that make their life as a parent easier and more fulfilling."
"No one can be a perfect parent," adds Elaine. "But with the right tool-kit we can help you make family life the best it can be. We only have one opportunity to raise our children...why not give it our best shot?"
The skills taught at The Parent Practice are based on ideas drawn from many different sources, including Neuro Linguistic programming and Systemic Family Therapy. "Our team has supported and empowered thousands of parents and carers drawing on the latest thinking in psychology, our skills, training and vast experience working with families with children of all ages from toddlers to teens," explains Elaine.
Worthwhile investment
"Our 10 week courses are very popular," says Elaine. "The whole course takes just 20 hours of class time. Each week there is a take-home mission in the form of tasks you can take on to put the skill you have learned into practice. Most graduates agree it is a very worthwhile investment of time."
"There is also the opportunity to do shorter Positive Parenting Courses. We offer a 5 week 'Core' course and a one day 'Parenting in a Nutshell' Course. You can start courses at any time (subject to availability)."
"In addition to courses we offer private consultations by appointment and a full programme of workshops that run each term. Topics include 'Bringing out the Best in Boys', Raising Girls', ' The Teenage years', 'How to be a Calmer Parent' and many others."
So if you would like to dedicate a small amount of your time to being the best parent you can, why not give The Parent Practice a call and try out a free trial class? 
Read Local Mums' reviews of The Parent Practice
Contact:
The Parent Practice
Tel: 0208 673 3444
Email: admin@theparentpractice.com