Finding a good, trustworthy hairdresser is a top priority for mums! Here Local Mums give you their recommendations for the best salons in our area.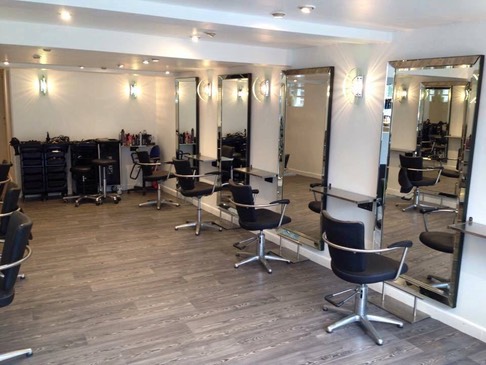 "I have been going to Creative Hair Nails & Beauty for a few years now and have never been disappointed. Natalie, who is my hairdresser, is extremely talented, professional, confident trustworthy, honest and reliable. She constantly strives to give you the end result you want. Most importantly she is not afraid of change, when I have suggested possible new styles she has been fantastic with talking through them ensuring that the new style would work for me plus suggesting her ideas. Creative Hair Nails & Beauty is a wonderful environment to relax, unwind and escape from my hectic lifestyle enjoying rare time to myself. Treating yourself to a hot stone massage is a must!" 
Natalie Beales, Local Mum of Samuel (aged 6).
"I have been going to Creative Hair Nails & Beauty for years when previously I had struggled to find a patient hairdresser for my haircut hating toddler. However, Natalie at Creative was wonderful with him, he sat still for her and the result was a brilliant cut. I was so pleased with the cut and the friendly service that I booked myself in for a haircut the following week and have been returning ever since. All the staff are friendly and helpful, and you are always greeted with a smile (and a cup of tea!). Both myself and my boys have their hair done there now and I wouldn't go anywhere else!"
Nikki Chapman, Local Mum of two.
"Creative Hair Nails & Beauty are fab! I've been regularly getting a cut and blow dry there for years and thoroughly recommend them. Natalie usually cuts my hair and she is fantastic, but I have also seen the other stylists who are great too. The prices are very reasonable and you feel that the team really listen to your requests. It's also easy to park nearby and really conveniently located."
Amy Miller, Local Mum of Daisy (aged eight years ) and Johnny (aged six years).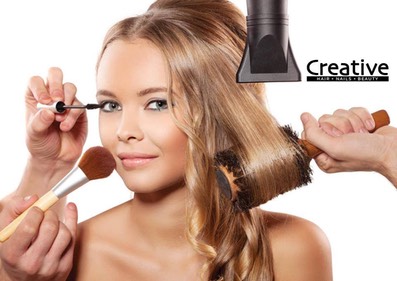 Creative Hair Nails & Beauty is a family run business, based in Carshalton High Street. We pride ourselves in offering a high quality and personal service to all our clients. We have a team of stylists, who are well trained and highly experienced. We offer a range of treatments for hair, nails and beauty and use only the best recommended products in the industry, some of which are available to purchase. 
We specialise in the latest colouring and highlighting techniques. We are also highly experienced in designing personalised styles for wedding parties and hair-up for special occasions including full makeup and nails, and we offer trial runs before the big day. We conduct a free personalised consultation with all clients, prior to any service being provided or recommended, to enable us to develop and agree a treatment/styling plan specifically designed to meet the wants and aspirations of our clients. Whilst at the same time providing them with professional advice and guidance on all aspects of their hair type, condition and suitability for specific styling techniques. 
We like to reward our loyal customers by regularly offering discounts* and special offers, please keep an eye out on our Facebook and Twitter pages for more details. We value our local community so we exclusively offer Carshalton Mums' members 10% discount (please show your Carshalton Mums badge, this discount is not to be used in conjuction with our other offers and discounts). With our beauty room we are pleased to offer a range of beauty treatments including Hot Stones Massage and Indian Head Massage. We are a child-friendly salon, we offer children hair cuts at a very competitive price and we will always endeavour to fit them in at the same time that their parent is booked in with us.
For more information telephone 0208 669 6515
*All discounts and packages are not to be used in conjunction with any other offers. They also exclude Saturdays. Also excludes kids cuts, as regular clients will receive an automatic discount on kids hairdressing.
For more information, or to book a free consultation, contact Natalie and her team on:
020 8669 6515
Creative Hair Nails & Beauty
16 High Street
Carshalton
Surrey
SM5 3AG
Tel: 020 8669 6515
Opening times:
Tue - Wed: 9:00 am - 5:30 pm
Thu - Fri: 9:00 am - 9:00 pm
Sat: 8:00 am - 6:00 pm

Creative on Facebook. Like their page to be entered in a draw for a free cut and blow dry!