Mums recommend the best filmmaking classes in our area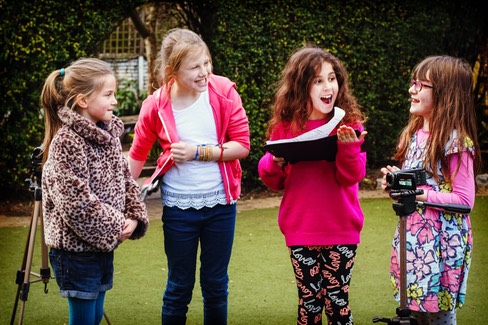 "I highly recommend Sparks to Local Mums. This is a great camp to develop creativity and for children to learn about film making. In this short period of time the teachers were engaging, the group developed a story for a short film, acted, set the scenes and were behind the camera. My son loved the activities!"
Rachel Woolcott, Local Mum
"I recommend Sparks to Local Mums. My son genuinely loves it and is beginning to gain confidence and ability across the gamut of technical, production and editorial skills but more importantly he has fun – watching Netflix takes on a whole new narrative!" 
Helena Tait, Local Mum 
"I highly recommend Sparks to Local Mums. To say this is the highlight of his week is an understatement. He counts down from one Saturday to the next. He is so inspired."
N. Montaigue, Local Mum
"I recommend Sparks to Local Mums. My son attended a half term three day film club and had an absolutely wonderful time. For a kid who is extremely socially anxious and tends towards "glass half empty", I never imagined he would enjoy it quite so much as he did! He came home exhausted but content at the end of each day, and proud of himself, which was really priceless. He will definitely want to come back again and I would highly recommend Sparks to anyone else. Carey and his team were friendly and easy to communicate with, and clearly extremely inspiring to the kids."
Isabel, Local Mum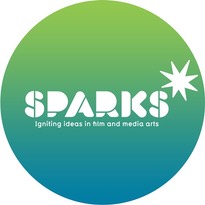 Discover the Fun of the Sparks Film Set in South Croydon!
Join Sparks Filmmaking Classes for Ages 7 - 14
Sparks filmmaking classes ignite imagination, build confidence and encourage a host of new skills for young filmmakers.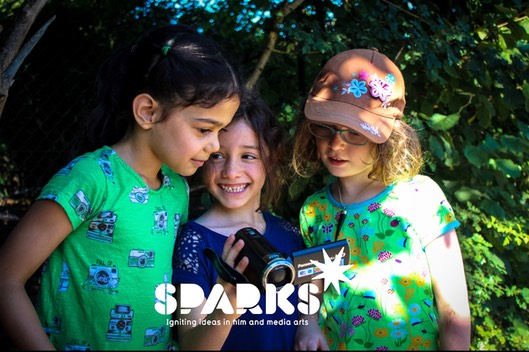 Sparks Film School students learn all about the different aspects of filmmaking in our fun, friendly and practical classes, which are full of project based learning opportunities. Students learn about every stage of the process, from screenwriting and shooting, to editing and starring on screen too. 
Taking part boosts imagination, confidence and practical skills. It's also a great way to make new long-lasting friendships. 
Each term, Sparks filmmakers explore a brand new theme designed to boost their creativity, knowledge and provide plenty of inspiration for their own film projects. On our film set, each week they step into all the crew roles you find on a real film set and work together to produce unique and memorable films to feel proud of. 
Classes are led by our passionate team of creative film tutors, who are all experienced, highly trained and fully vetted, including DBS and background checks. As part of our small class sizes, young filmmakers can truly thrive as they receive plenty of personalised attention, encouragement and support.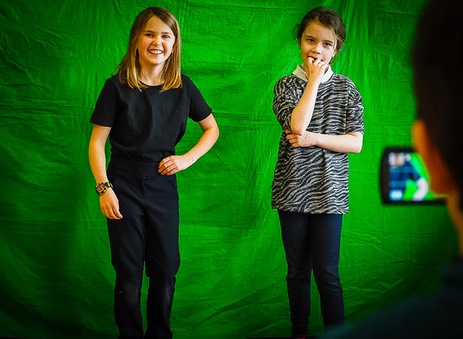 Join the Crew! 
Our next term starts on the 14th of January, with spaces for new filmmakers to join our film crews. We welcome children from ages 7 - 14 each Saturday at Coombe Wood School. No prior experience is needed and we welcome new joiners throughout the year. 
To take part in a free trial class please visit our website here.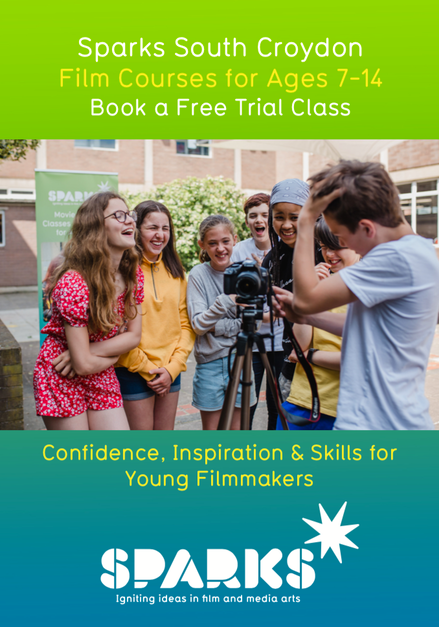 At Sparks Film School, we're passionate about potential.
We're proud to support young filmmakers to gain in confidence, skills and creativity.
Our youth film school offers engaging filmmaking and media classes for ages 5-18. We help to develop creative talents, both on and off camera.
Young filmmakers taking part in Sparks filmmaking classes delve into every stage of the creative filmmaking process.
All our film classes offer practical, hands on activities and include making real film productions. 
Crew members explore all the different crew roles you find on a real film set, explore and develop their own creative ideas and work on real-life film making projects to boost their skills. 
Young filmmakers learn all about the creative aspects, as well as the technical aspects, as they build their own creative portfolios.
Learn all about film
Film classes cover every aspect of film production, from screenwriting, to acting, camera, editing and more
Develop new skills
Learn practical filmmaking skills, as well as project skills, team-working and collaboration, communication and more
Supercharge creativity
Take part in fun, creative challenges to ignite creativity, develop storytelling and imagination
Work on real projects
Have fun working on real films projects, with plenty of hands on experiences. You call the shots! 
Learn from experts
Our filmmaking instructors are all highly skilled, recruited from filmmaking backgrounds and with experience of the industry
Feel proud
Build your own portfolio of film productions, expressing all your ideas and creativity. Enter international film festivals and competitions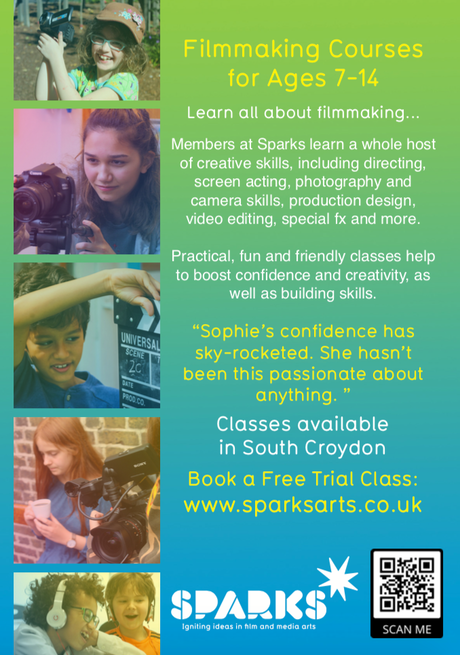 Contact:
Carey Thring
Sparks
Tel: 020 8064 2119 
Email: southcroydon@sparksarts.co.uk
www.sparksarts.co.uk