Local Mums recommend the best pre-school music and stories groups in our area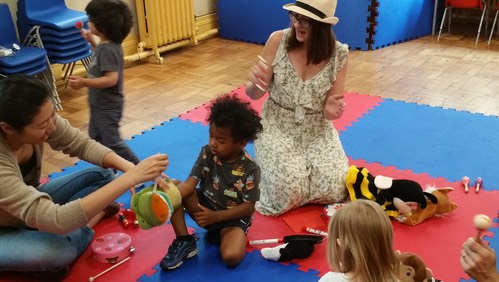 "I highly recommend Bee Boppers to Local Mums. I love the Bee Boppers sessions! They're fun, educational and child-centred."
Tish Hall, Local Mum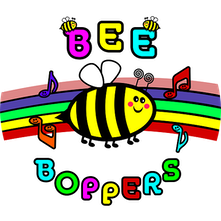 Bee Boppers
Original songs, exciting stories, crazy props, bouncy boogieing and hands-on interactions with instruments! 
Bee Boppers is a new and exciting music and storytelling group based in Sutton, Carshalton and Woodmansterne areas. Run by two professional songwriters and teachers, 'Bee Boppers' sessions aim to improve confidence, co-ordination, memory and language skills … all whilst having a great time!
 Our 40 minute classes are currently open to children from walking age up to 4 years old and the FIRST SESSION IS FREE!
Your little 'Bee Boppers' will be buzzing with inspiration once they enter this world of music, story and fun. 
Please visit our website for more details about the current classes available!
Come join the Bee-Bopping fun!
Contact:
Helen Frisby
Bee Boppers
Tel: 07753232858
Email: beeboppersmusic@gmail.com
Bee Boppers on Facebook
www.beeboppersmusic.co.uk