The great taste and health benefits of olive oil are well known but where is the best place to buy it? Local Mums give their recommendations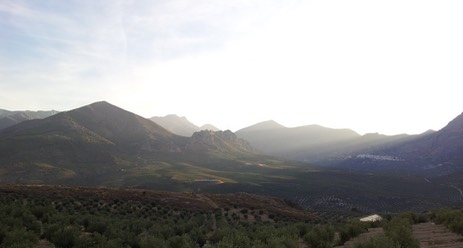 "I highly recommend Fincalink to all Local Mums. The fresh olive oil I bought from them tasted fantastic. You can really tell the difference between this and what I normally buy at the supermarket. I was also really impressed with the speed at which I received it. I am a mum of a one-year-old girl and I am very worried about food and its traceability. As we have seen with the meat for hamburgers we cannot always trust what labels say about the content. This is why I try to buy food from its origin. With Fincalink, fresh olive oil not only comes from its origin it also it tastes amazing!"
Willemijn Geldorp, Local Mum of a one-year-old daughter
"I recommend Fincalink to all Local Mums. I am a Spanish mum of three and good olive oil is part of our culture and we use it a lot for cooking and dressing. However it is really difficult to find fresh olive oil in Britain. I am so happy that Fincalink is bringing proper Spanish olive oil to the UK, with a very short delivery time. It is like, 'pronto!' We had our olive oil at home in just one day!"
Irene De la Mano, Local Mum of three
"I highly recommend Fincalink to all Local Mums. It is a great portal for buying delicious olive oil directly from the farmers in Spain. It is amazing how good fresh olive oil is, especially if you know it comes directly from the farm. I purchased Señorío de Hinojales. An amazing aroma, like perfume, comes out when you open the bottle. It has smooth fruity flavor that goes particularly well with white fish, shrimps, grilled vegetables and fresh green leaves."
Sachiko Fujii


Fincalink is a web portal offering you the chance to experience the true flavour of Spanish single estate olive oil sourced directly from the farmers.
Next time you drizzle your favourite olive oil on to a tasty salad, or serve it with a selection of starter breads, think about where it comes from.
More than half the EU's olive oil is produced in Spain and much of what appears on our supermarket shelves comes from there, although most shoppers are unaware of this fact.
"The taste of fresh, single estate olive oil is an eye-opener for those who have never experienced it," says owner Javier Asensio. "But once you have sampled it, there's no going back".
The mission of the Fincalink portal – www.fincalink.com - is to give the small producers of Spain a chance to tell the world about the wondrous tastes of their local produce. 
Fincalink is offering Local Mums a 10% discount on any orders until the end of March, 2013. Just add the  voucher code LMO at the voucher field when checking out online. (The offer is valid once per customer until end of April 2013).

For more infornation or to place an order contact: 
Javier Asensio
Fincalink
Tel: 01403 230192
Mob: +44 75 34 92 66 92
Email: info@fincalink.com
www.fincalink.com