Local Mums recommend the best 11+ tuition services in our area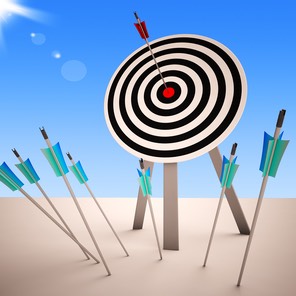 "I highly recommended Michael Okuromade from Romade Tutoring as a tutor for preparation for the entrance exams to our local grammar schools. Michael tutored my son for an intensive course and created such an amazing learning environment where my son could develop his skills and knowledge in order to feel prepared and confident when taking his entrance exams. Michael creates such a great rapport with his pupils so that they are comfortable enough to enjoy their learning. He caters to their individual needs while covering all elements of the papers needed, and is flexible in his structure. Michael is accommodating to each pupil's learning style, whether that be on a 1:1 basis or in a classroom setting. Michael keeps parents informed of their child's progress and his feedback was always positive and extremely helpful. He not only helped my son with the exam techniques but also with his overall confidence. This was evident not only in his 11+ but in his amazing SATS results at the end of year 6 and his transition into secondary school."
Kelly Sheridan, Local Mum
"I recommended Romade Tutoring to Local Mums. Neala and her husband Michael have been working with my daughter and her confidence has grown immensely. They have secured a safe place at Wallington Library. They achieved 100% success rate for the tutees who sat the exam recently (Sept/Oct22). Their results are impressive, but they are also a lovely couple with love for learning. No matter the outcome of the exam, what they have given my daughter is confidence, enthusiasm and ambition."
Amai Kat, Local Mum

 "I highly recommended Romade Tutoring to Local Mums. I am very delighted to share my positive experience with Michael and Neala's tutoring service. Their exceptional approach to teaching has had a profound impact on my child's academic journey. From the very first session, it was evident that Michael and Neala are not only highly qualified but also deeply passionate about nurturing their students' academic growth. Their expertise and dedication create a learning environment that is both engaging and supportive, resulting in remarkable progress for my daughter. 
One of the most impressive aspects of their tutoring is their personalised approach to education. They take the time to understand my daughter's unique learning style, strengths, and areas for improvement. By tailoring their teaching methods to suit my child's needs, they make the learning process enjoyable and highly effective.
Moreover, Michael and Neala's professionalism is exemplary. They are always punctual, well-prepared, and communicate regularly to provide updates on my daughter's progress. Beyond academics, they also foster a positive and encouraging learning environment. My daughter feels comfortable asking questions and seeking clarification, which further enhances her understanding and enthusiasm for learning.
Thanks to Michael and Neala's tutoring, my child's academic performance has witnessed a remarkable transformation. I wholeheartedly recommend them to any parents seeking educational support for their children."
Ishika, Local Mum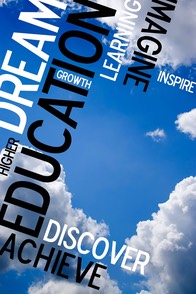 Romade Tutoring
11+ Summer Booster Classes – 24th July to 31st August 2023
We appreciate the importance of 11+ exams and how getting into the right secondary school can shape your child's education for life. That's why we work closely with each family to ensure their child has a tailored learning plan and well-rounded knowledge of Maths and English.
Secondary School Teacher
Michael has over 15 years' experience in secondary school teaching, his core subject is Maths. 
Neala, his wife is a qualified accountant and author who supports as his teaching assistant. 
Maths 
11+ course is topic-based lessons that focus on particular skills and subjects such as probability, fractions, money questions and more. 
We also focus on understanding worded questions.
English
Our English course is designed to familiarise children with the three most common test formats found in the 11+ exam: multiple choice, written comprehension, and essay writing.
Our 11+ Tuition lessons will assist your child in becoming an effective lifelong learner. All this work will build towards the end of Year 6 when they will take their KS2 SATs (Standard Attainment Tests)
Our booster classes run on Monday, Tuesday and Thursday mornings for 2 hours (10am to 12pm) at Wallington Library. 
We also offer Saturday morning 11+ tuition. These are ongoing classes. They take place from 10am to 1pm every Saturday morning throughout the year.
Lessons cost £25 per hour.
We have an average of 6 students per class, with a maximum of 10. This means that each student gets that individual attention in every lesson. 
Contact:
Michael Okuromade
Romade Tutoring
Tel/WhatsApp: 07956150433
Email: romadetutoring@gmail.com