Playgroups are a good opportunity to get out of the house and meet other mums. There are playgroups on throughout the week in Croydon. Here is our pick of the best.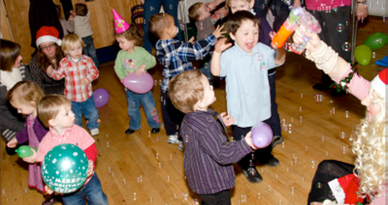 ***Times listed below are subject to change. Please check with providers that times and dates are correct before attending***
Rhymetime events
Croydon Children's Library
Level 0, Central Library, Croydon Clocktower, Katharine Street, Croydon, CR9 1ET. 
Tel: 020 8726 6900
Email libraries@croydon.gov.uk
Free sing-along sessions for the under fives and their parents or carers
Coulsdon Library, Brighton Road, Coulsdson, CR5 2NH
Shirley Library, Wickham Road / Hartland Way, Shirley, Croydon, CR0 8BH
Purley Library, Banstead Road, CR8 3YH
New Addington Library. Central Parade, New Addington, CR0 OJB

Carousel
Christ Church Hall 
861-863 Brighton Road, Purley CR8 2BN
020 8763 8291
office@christchurchpurley.org.uk
www.christchurchpurley.org

Emmanuel Toddlers
Emmanuel Toddlers is for pre-schoolers and their parents and carers. Meeting on a Wednesday morning from 10.00 – 11.30 in term time, Toddlers is a thriving community and a fantastic place to meet and make new friends.
Based in the Emmanuel Centre there are a variety of rooms, for different activities, ranging from a quiet room for puzzles, books and gentle play, to a larger room where there are play houses and ride-on toys. There is also a room for a special programmed activity which could be anything from simple craft, dressing up, pop up tents or biscuit decorating! Hot and cold drinks, biscuits, fruit and toast are all available for you and your toddler to enjoy.
Emmanuel Toddlers costs £2 per child (age 1+) or £1 per baby (under 1).

Emmanuel Croydon, Normanton Road, South Croydon, CR2 7AF
020 8688 6676 or office@emmanuelcroydon.org.uk


A Warm Welcome Awaits You 
At S.W.C Parent and Toddler Group
All parents, grandparents, childminders and guardians with the children aged 0-4 years
Selection of age appropriate toys and activities, designated baby area, story and music sessions and of course a healthy snack for the toddlers and a coffee break for the adults. 
Held every Thursday 10am - 12noon Term Time only - £1.50 per family 
At Shiloh Worship Centre, 61-69 Bensham Grove, Thornton Heath CR7 8DD
Contact Marie on 07707 493254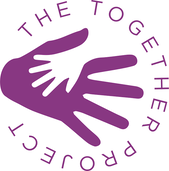 Join us for our NEW Songs & Smiles in Banstead Manor Care Home
Songs & Smiles is an intergenerational music group for 0-4 year olds, their grown-ups and older people, held in care homes and assisted living schemes.
We sing, move, play, make friends and have lots of fun!
Join us on THURSDAYS at 11.00AM at Banstead Manor Care Home, 8 Brighton Road, Banstead, SM7 1BS starting on 20th April.
The sessions are FREE/donate-what-you-can, they make people dance with joy, cry with laughter and create long lasting friendships so everyone has something special to look forward to. They are relaxed and informal and we even provide refreshments at the end! 

We'd love to see you there. Book your space here now: https://thetogetherproject.org.uk/songs-and-smiles
Contact:
Jenny Reed
Content and Communications Manager
Tel: 07747 004491
Chill n Chat- Stay & play coffee morning
Every Friday (Term time only)
10:00-11.30am
St Georges Church Hall,
Barrow Road,
Waddon,
CR0 4EZ
The group is free of charge
Contact:
Denique Davis
Tel: 0208 688 7710
Tunstall Nursery Baby and Toddler group.
Tunstall road
Croydon
CR06TY 
The baby and toddler group is run 3 mornings a week: Monday, Wednesday and Friday from 9.10 till  11.15. 
Run by parent volunteers.
Please come a join us for a coffee.
Bumps and Babies 
NCT Croydon Branch
For current information please email: events.croydon@nct.org.uk
Christ Church Purley Baby & Toddler Group
Carousel
Christ Church Purley
(opposite Purley Rotary Field)
Brighton Road
Purley
CR8 2BN
Tuesdays 9:30-11:00 am term time
Tel: 020 8763 8291
www.christchurchpurley.org.uk
Bookings via website Carousel Page
For pre-school children, parents and carers. Warm welcome, coffee/tea, biscuits and more, ride-on toys, song time and crafts. £1 per family. 
Some parking available, By Bus: Montpelier Road bus stop outside 60, 407, 359, 166 and 466
Buggy park, toddler toilet and baby change room. 
West Wickham and Shirley Baptist Church
Corner of Wickham Road and Monks Orchard Road,
Shirley,
Croydon CR0 8DR
Tel: 01689 813 400
www.wwwsbc.org.uk
Pickle Sports: 9.30-10.45 Wednesdays in term tim
Rhyme Time: 9.30-10.45 Thursdays in term time
Soft Play cafe:
Monday (from 30th Oct 2023) 9.30am-2.30pm
Wednesday 11-2.30pm
Thursday 11-2.30pm
We have a Baby Bank here every Monday morning and Thursday morning and by appointment on a Wednesday. It's for anyone on low income or just needs a bit of extra support to come along and pick up pre loved baby clothes and other items. We also take donations. 
Contact:
Rev Sara Kennett
Minister
West Wickham and Shirley Baptist Church
Tel: 02087775705
Email: sara@wwsbc.org.uk
Purley Baptist Mums and Toddlers Group 
Bods and Tods Baptist Church
Banstead Road,
Purley
Wednesdays 9.30am-11.30am
There is a Bods and Tods Facebook Page, via which you can book a place
Contact: Gill Murphy gillcmurphy@hotmail.co.uk

Scallywags Mother and Toddler Group
St Edmunds Church Hall, Mitchley Avenue, Purley
Thursdays 12.30 - 2.30pm

Baby Cafe
Woodside Children's Centre, 
Morland Road, Croydon, Surrey, CR0 6NF
Tel: 020 8655 5655
Thursdays
From 10am to 12 noon
Breastfeeding support
Contact: Joanne Richardson, Health Visitor, IBCLC
Email: ccadmin@woodside.inf.croydon.sch.uk
www.thebabycafe.org
Baby Cafe
Byron Children's Centre, 
Byron Primary School, St. Davids, Coulsdon, London, CR5 2XE
Tel: 020 8763 6285
Fridays
From 12.30pm to 2.30pm
Breastfeeding support
Contact: Joanne Richardson, Health Visitor, IBCLC
Tel: 0208 763 6285
Email: byronchildrencentre@googlemail.com
www.thebabycafe.org
Kensington Avenue Children's Centre, 
Hawthorn Ave, Thornton Heath, Croydon, Surrey, CR7 8BW
Tel: 020 8765 8128
Click here for list of weekly activities
Contact: Grace Taylor
Tel: 0208 765 8128
Email: gtaylor58.306@lgflmail.org
Baby Cafe
Woodlands Children's Centre at Gilbert Scott Primary School, 
Farnborough Ave, South Croydon, CR2 8HD
Tel: 020 8916 0543
Wednesdays,
From 1pm to 3pm
Breastfeeding support
Contact: Joanne Richardson, Health Visitor, IBCLC
Tel: 02089160543
Email: admin@woodlandscc.info
www.thebabycafe.org 

Tots Parent & Toddler Group
N.E. Mitcham Community Centre
49 Woodland Way
Mitcham
Tuesday, Wednesday, Friday
Opening Times: 1pm to 3pm
A parent/carer and toddler group in held in Mitcham. For parents, carers and pre school children. Just come along.
Contact: Shirley, Group Co-ordinator
Tel: 020 8685 9452
Email: nemca@btconnect.com
£2.50 per adult, 50 pence per child. 50% discount for members of the North East Mitcham Community Association.

Tots 'n' Tinies
Tuesdays
1.00pm to 2.30 pm
Parent/carer and toddler group held in Mitcham.
Pollards Hill Baptist Church
Wide Way
Mitcham
CR4 1BN
Contact: Alison Ceaser
Tel: 020 8679 6755
Addiscombe Breastfeeding Café, 
NCT Croydon Branch
St Mildred's Centre, 30 Bingham Road, Croydon, CR0 7EB
10am - 12pm (every Mon except bank holidays)
A part café, part drop-in centre designed to support breastfeeding mums. Health professionals are on hand to give advice, while mothers can chat with each other over a cup of tea. 
For more information contact Katie Fisher, Tel:  020 8662 0184
kathrine.rfisher@btinternet.com
www.thebabycafe.org