Local Mums recommend the best free activities in our area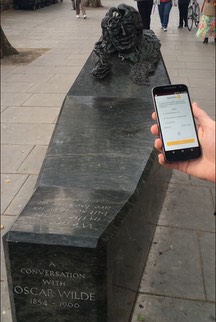 On Demand Treasure Hunt Style Walks in Wandsworth
We currently have a number of Tramble Treasure Hunt / Codebreaking Walks for children across Wandsworth.
A Tramble walk is a 45 - 60 minute walk where you answer 10 questions based on the things you find along the route. 
We have created a child-friendly walk (ages 6 - 12) and would like you to have a go and tell us what you think. 
The walks are available on demand via the Tramble App. Just search for London with the category 'Children'. 
The walks will be free on both iOS and Android and we will have printed out directions for younger children (if you aren't so keen on giving them a phone yet!) 
If you are interested in taking part download the app or find out more information on our website here. 
Contact:
Jonty Hadfield
Tramble App
Tel: 07769 878 156
Email: jonty@trambleapp.com
www.trambleapp.com