Local Mums recommend the best touch typing lessons in our area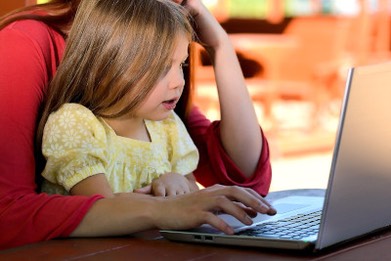 "I highly recommend Type With Touch to Local Mums. Hind has taught both of my children (aged 7 and 10) over the last year and they have both progressed significantly to a good standard, despite having no previous typing experience. This has made such a difference to my son's ability to access the curriculum (he has dyspraxia). Hind made the lessons a great combination of focus and fun and dealt calmly with my daughter's strops at various points!"
Lucy, Local Mum
"I recommend Type With Touch to Local Mums. The single most useful thing I have ever learnt was how to touch type. It has allowed me to meet impossible deadlines; complete work in half the time of others and gain two masters degrees while doing full-time work. I wanted to pass this advantage on to my son but I'd assumed I'd have to wait until he was a teenager. Then I saw Hind's advert and I thought why not try it now he's 6. I'm so glad I did! The truth of learning to touch type is it's a physical skill you have to practice and as such it can be dull. But not with Hind, her lessons are motivating and the software used makes it easy to understand. My six year old can now type better than his dad and that's all thanks to Hind."
Joanne, Local Mum
"I highly recommend Type With Touch to Local Mums. My three sons (aged 9, 12 and 14) have all taken the online course and can now type proficiently using all fingers, which is a huge advantage. Being able to type with all fingers allows them to complete exams and homework more accurately and quickly (an added bonus for them). Hind is a great teacher who guides the children through the online course via live Zoom classes either privately or in small groups. There are lots of lesson times to choose from; there was no problem finding a convenient time for my children in their busy schedules. The software is excellent and easy to use, teaching the children in a fun and effective way. Of all the online lessons my kids have done during lockdown  Type With Touch has been the one they have been happiest to do - and a hugely useful life skill learned too."
Kathy, Local Mum
"I recommend Type With Touch to Local Mums. We were very grateful for the lessons Hind gave our son Bobby. Hind was a very calm and patient teacher and a very capable one. The app she used was just at the right level and she quickly brought up Bobby's typing speed and accuracy and developed his confidence.  He has coped so much better with his school exams because of what she has taught him."
Marie, Local Mum


Touch typing courses for children 6-16s
Does your child always type with two fingers? Do they still need to look at the keyboard before each key?
Type With Touch offers group, private and before/after school club courses in the UK that has been designed to allow your kids to learn, train and improve their typing speed and accuracy.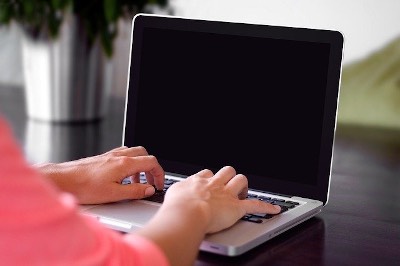 Why touch typing?
Touch typing greatly improves computer's productivity, increases the speed at which data is typed, and if necessary, reduces fatigue and eye damage.
The ability to touch-type appropriately gives learners significant advantages at school, university and especially in a future career. In a competitive world where everything involves computers, typing skills are some of the major qualifications looked at in interviews. 
For those with learning difficulties, dyslexia or dyspraxia, writing by hand can be a trade-off between coherence and creativity, and thus, this skill can be transformational. 
Contact:
Hind Hamdouni
Type With Touch
Tel: 07908365573
Email: hindhamdouni15@gmail.com
www.typewithtouch.co.uk