Local Mums recommend the best toy subscription services in our area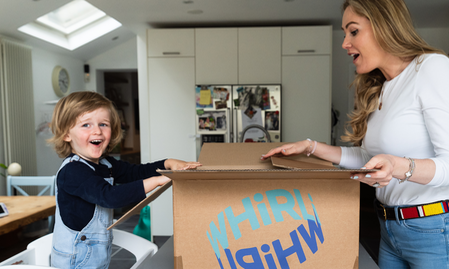 "I highly recommend Whirli to Local Mums. I'm in love with this company, best discovery and perfect for our two-year-old twins. The swaps are super easy and the customer service is excellent. Whenever I've had queries someone gets back to me within a day or so and always so helpful. I'm going to be upgrading our toy sack to a toy box because it's such great value for money. "
Katie Lyons, Local Mum
"I recommend Whirli to Local Mums. I love this service! Such a genius idea. My house is far less full of clutter and toys my baby is bored of. And I'm not wasting money on toys she doesn't like as I can just send them back if she doesn't like them! Excellent condition as well."
Jane Alger, Local Mum
"I highly recommend Whirli to Local Mums. I've been a Whirli customer for about nine months now. I love the variety of toys, the speed of delivery, the sustainability, and the fact it saves us space while not limiting our little one's toys variety."
Yoana Karamitrova, Local Mum
"I recommend Whirli to Local Mums.  Amazing concept, excellent customer service and my daughter loves opening a new box of toys each time. Great for us as we have little space in our flat for new toys which are forgotten about after a few plays, but with whirli things are kept fresh and exciting. Great company and I hope they thrive and grow to push a more sustainable way of playing. The range of toys is great too- for all ages and to help develop your kids on so many levels.
Grace Herbert-Lo, Local Mum
"I highly recommend Whirli to Local Mums. This company has been so lovely, had a few issues (my own fault-putting the wrong postcode in, and needing another return label) and they were super lovely. Well packaged and perfect condition toys, and our 14 month old is so happy!"
Helen Neville, Local Mum
"I recommend Whirli to Local Mums.  I decided to give Whirli a try as I live in a small apartment so didn't want to fill it with toys that would only be used for a few months before I had to store them somewhere. So far I'm really enjoying the convenience of the service and planning what toys little man would like next."
Shahida Montague, Local Mum
"I recommend Whirli to Local Mums. Good range of toys to choose from and excellent customer service (always ready to help)."
InPhoung Ma, Local Mum
"I highly recommend Whirlito Local Mums. Whirli has been great, customer service has always been spot on and toys always clean and in good condition. My now 1 year old has played with over £350 worth of toys in 5 months - I've only paid £76 (including deliveries and returns) for the privilege and my house isn't cluttered with toys he doesn't use."
Charlotte Wilson, Local Mum
"I recommend Whirli to Local Mums. I love the concept of toy swapping. My kids enjoy choosing the toys and I like the fact that I can get them noisy toys which I'm happy to send back. We sometimes identified a toy they really liked and bought it. The customer service has always been very helpful and responsive."
Isabelle, Local Mum
"I highly recommend Whirli to Local Mums. I'm very impressed by the offer, ease of use and communication Whirli has provided so far. Looking forward to seeing my girl grow up and enjoying playing with different toys without them cluttering the house. We will of course keep her favourites."
Ines, Local Mum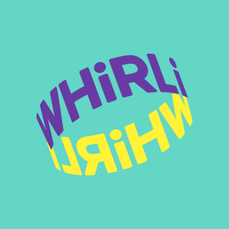 What is Whirli?
Whirli is a toy swapping subscription service dedicated to minimising toy clutter, reducing landfill waste and providing an economically friendly approach to children's playtime. At minimal cost and effort, we provide maximum fun.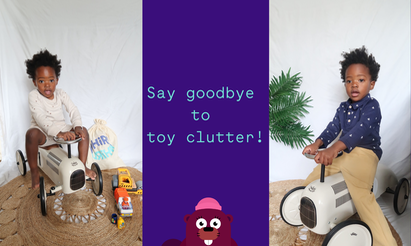 Why Whirli?
1. Eliminate toy clutter in your child's play den
2. Choose from over 1,000 toys from the most popular brands
3. 100% plastic free packaging, all reusable & recyclable
4. Zero waste and landfill pollution
5. Fully customisable boxes to suite the needs of your child
6. Save money by swapping instead of shopping for toys
How does it work? 
With just four simple steps… 
#1) Choose toys
#2) Play
#3) Swap
#4) Repeat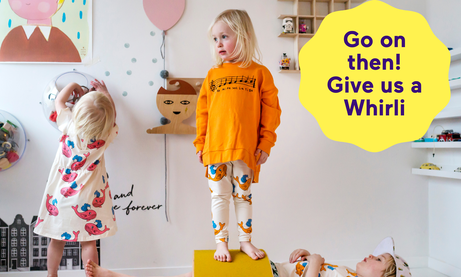 Choose your own toys
Subscribe to a toy box plan where you can get access to over 1,000 toys! Each plan has a token allowance, where you are then able to add toys to your cart. See a toy that you love but you're maxed out on tokens? Not a problem, you can top up your account to meet your toy goals.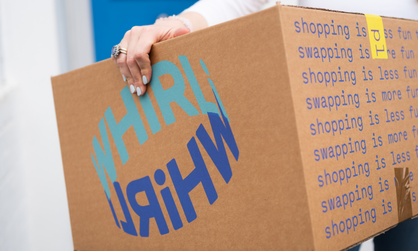 Unlimited play time
This is the fun part - the toys are yours to play with for as long as you want. Simply hold onto the toys your child has grown attached to and for the one's they've outgrown or are simply no longer interested in? Go ahead and send them back and swap for new ones.
Do the toy swap
Swapping for new toys has never been easier. Simply send back the toys using your prepaid shipping label and we'll credit your account with equivalent tokens, letting you swap for something new. You don't have to send everything back together, just the unloved toys.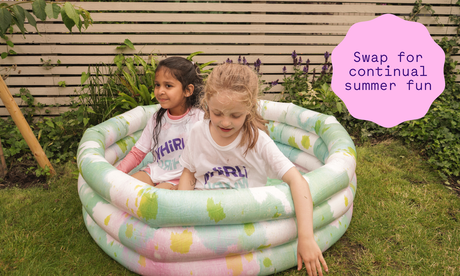 Or keep them forever
Don't worry if your child has fallen in love with a toy, you can buy it from us for a less-than-retail price. Any toy you keep for 8 months is yours to keep forever. Try with Whirli and only keep what you love.
Local Mums Discount
Sign up here for 15% off any subscription using code: LOCALMUMS15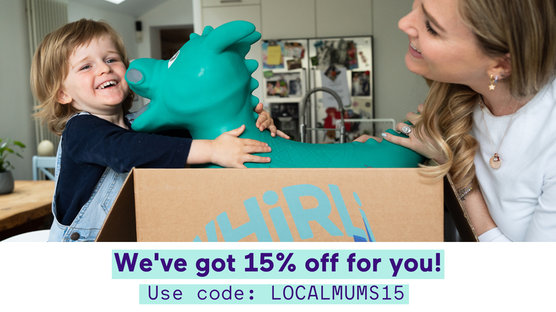 Contact:
Addie Bryant
Whirli
Tel: 07943 949884
Email: addie@whirli.com
www.whirli.com