Local Mums recommend the best nutrition coaches in our area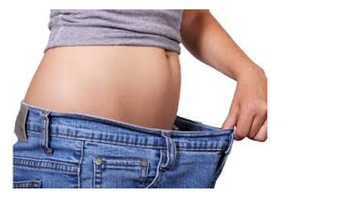 "I recommend Nutrition In Mind to Local Mums. Angelika is a fantastic nutritionist, she is passionate, knowledgeable and to top it all has a great sense of humour. She explains facts and dispels myths and helps people overcome their habits to have a healthier outlook on life. Her weight loss programme is the ideal way to kickstart your journey to a better lifestyle."
Jayne Hunt, Global Broadcast Manager, Fitness and Social Lead, Reed Business Information
"I highly recommend Nutrition In Mind to Local Mums. I'm setting goals which I've never done before. I know where I'm going! I know what to eat and when. I snack much, much less now. I wake up in the morning feeling good – not TIRED. I understand things and FINALLY I've lost 15 pounds in two months. My clothes fit again…I'm thrilled."
Anita, Local Mum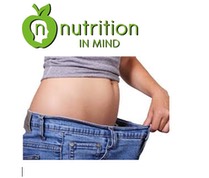 Nutrition In Mind
'Drop A Dress Size' programme is OPEN! (for a limited time)
Many of us were blindsided by the past year and with this has come additional stress, sleepless nights, comfort eating and the development of some not-so-healthy habits. 
The Mind over Food Method 12-week programme is designed for busy women who haven't got time to waste guessing what to do about their symptoms and who want to cut through the online chatter for quick yet effective strategies to drop the bloat, lose weight, improve moods, eliminate PMS, improve skin, regain energy and to simply feel more hormonally balanced - without having to invest a ton of time, money or implement a crazy diet or supplement regime.
This is a no-nonsense programme for the busy women who want a structured plan to help her hit the reset button on her weight, habits, hormonal health and get back on track with healthy living in order to see real changes.
Inside, I give you quick yet effective strategies to help you get back on your A-game and get that mojo, that energy back ready for summer. And if you do the things I tell you to inside this programme I'm confident you WILL see results.
I mentioned hormonal balance above because if your thyroid is not working properly (slow metabolic rate – steady weight gain), if hormone insulin (sugar metabolism) and/or cortisol (stress hormone) are high you will seriously struggle to lose weight even if you eat healthy. But those hormones can (and should) be fixed.
This programme has been developed with a results-driven focus in mind and teaches you nutritional tools that will be yours (and your family) to fall back on for life. If you follow the short yet powerful tips laid out simply for you week by week you will see results.
The programme gives you access to my wealth of knowledge that I've built up from fifteen years of experience and that I've seen work time and time again for my clients.
This programme is for you if:
You're fed up with the contradictory advice out there about what to eat and what to do, (or not do) to stay healthy, and you just want a professional with experience to cut through the BS for you and give you solid answers you can trust and rely on.

You're short on time and need a quick, easy, but effective way to kick start your weight and hormonal health and get things back on track.

Quit Yo-Yo dieting for good so you can make healthy choices without feeling deprived and finally lose those stubborn 10-20 pounds you've been trying to lose for X number of years

Fit into your favourite jeans or dress without going hungry or dealing with intense cravings

You are fed up with emotional eating and feeling guilty each time you enjoy your treats

You're eating healthy (or you think you do) and working out but it just doesn't make a difference

Just smell a doughnut and put on like 4 pounds

You've fallen off the wagon thanks to winter comfort food and lockdown complacency

and need some structure to get you back on track, to help you recreate better habits again and press the "reset" button on your hormonal health.
What you get when you join:
Weekly accountability coaching calls via Zoom to share wins, struggles and ask any questions, so you never feel alone. This is so important for many of my clients

21 Day Meal plan (over 60 meals) + shopping list to take the guess-work out of what to eat (finally!)

Online access to the content hub with 12-Week Step-By-Step Modules, plus over 30 x audios 10-15 minutes each to listen when free

Easy workout videos you can do in the comfort of your own home

Snack cheat sheet – if you need a snack, then snack well

Emotional eating rescue protocol – what to do when cravings strike

Constipation remedies - because being constipated isn't just un-fun, it's also very unhealthy

Sleep resource - filled with my top tips to get you sleeping better through the night

Functional Testing (food intolerance, hormones/thyroid etc.) if required only.

Access to my Community Facebook Group for daily motivation and moral support
HUGE BONUS!!  Sign up before Saturday the 15th May you will get a 3-Day Whole Body Detox with the full explanation of why and how to detox properly without struggle. On average client's lose 5-8 pounds on this detox.  Please note:  the enrolment to the programme closes on the 15th May.
What others have to say about this programme:
''I can recommend this to any person wanting to make a permanent lifestyle change (for themselves and family) and who needs a push in the right direction.''  - Emma S
''The course was a game-changer for me. I managed to lose over 10% of my body weight (21 pounds) over the 12 weeks. All this without any faddy dieting but through following Angelika's tools, tips and guidance.  It is a really excellent kick start to losing weight which I aim to continue.'' – Donna H
I'd love to help you overcome this past year inside my Mind Over Food programme.
If you had enough and you ARE ready to change things around this summer and fit those pretty clothes of yours patiently waiting at the back of the wardrobe - Hit the contact links below with the message 'I'm ready' and I'll send you more details and get you back on the track.
Local Mums Discount
Local Mums Online members get 10% off this programme.
Angelika x
Contact:
Angelika Cutuk-Short
Nutrition Coach
mobile: 07899948682
email: nutrition_in_mind@yahoo.co.uk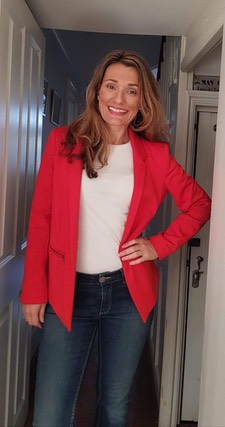 ***Lockdown 3.0 update****


Hi Mums, today I'm sharing my 7-Day Healthy Family Meal Plan with shopping list included✔️  to help you and the family eat healthier during lockdown. 
Some great stuff in there that everyone in the house will like!
Hey, I'm Angelika,
I help busy women to lose weight, develop healthier eating habits, stop emotional cravings, look and feel good and finally fit into favourite clothes without giving up bread, wine or chocolate.
I get you. I've been there. Got the T-shirt.
After gaining four stones in a year and becoming a McDonald's addict, I began an epic quest to discover the secrets to health and sustainable weight loss. That and how to fit back into my pre-baby clothes! 
I learned that everything I thought I knew about nutrition and healthy eating was rubbish and very confusing. Try this diet, eat this, don't eat that, blueberries a superfood one day and a villain the next. It was these beliefs that were causing my emotional eating, sweet cravings, super low self-esteem and never-ending colds.
I got interested in nutrition. An interest became a passion. And passion became an obsession. An obsession to help busy women eat healthily, gain confidence and look good without giving up bread, wine or chocolate. 
That is why I created the 12 Week Mind Over Food Method. Because life can feel a whole lot better with a healthy-looking body, delicious food and a little wine. 
The Real problem is: Diets do NOT work! But I'm sure you knew that already.
Here's why:
·       Most traditional and fad diets significantly restrict calorie intake which in turns slows down your metabolic rate and increases your cravings. Download my Craving Guide - 5 Simple Strategies for Woman Over 40 to Crush Those Food Cravings
·       When you stop or relax that diet plan or exercise regime the weight is gained back very quickly.
·       Old ways of dieting create a yo-yo dieting cycle that is not good for our body nor our mind.
·       If your hormones and metabolism are not working properly it's impossible to lose weight permanently.
·       Lots of times we focus solely on food without changing our behaviour patterns and our habits – leaving us open to temptation.
But what is better is to learn how you can:
·       Quit yo-yo dieting for good. Making healthy choices without feeling deprived and finally losing those stubborn pounds you've been trying to lose for years.
·       Fit into your favourite jeans/dress without going hungry, counting points, or dealing with intense cravings and emotional eating.
·       Balance your hormones, metabolism and establish a healthy relationship with food by learning what, when and how much to eat so you can get confident and SEXY with or without your clothes on.
·       Changing your mindset (your habits, thoughts, behaviours, self-talk) is A MUST to lose weight for good.
Did you know you DON'T need to stop eating carbs to lose weight? This means you can get the body you want without being terrified of carbs in your life or feel guilty each time you eat chips!
I love what I do – transforming women lives.
I am truly passionate about food and the effect that food has on our lives. I believe what Hippocrates said 400 BC, "Let food be thy medicine and medicine be thy food."
It is never too late to make a change. Your time is here and now!


Special exclusive offers for Local Mums
Angelika is offering Local Mums members 10% off Nutritional Consultations: Personalised Weight Loss and Motivational Coaching Programme (lose 10-30 lbs in 4-12 weeks)
Book a FREE 30-45 min breakthrough call with Angelika to determine what is and isn't working for you and how to move forward.
Contact:
Angelika Cutuk-Short
Nutrition Coach
Nutrition In Mind
mobile: 07899948682
email: nutrition_in_mind@yahoo.co.uk
www.nutrition-in-mind.co.uk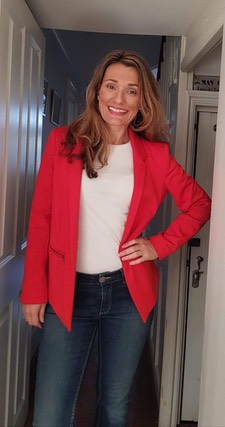 About Angelika
This is me. In my late 20s I ended up four stones (over 20 kg) overweight and a McDonald's junkie.
I was miserable. Truly miserable. I felt gross and I was ashamed of myself because I wasn't able to lose weight. I felt trapped in my own body, I had massive emotional eating attacks with sweet stuff in particular (Snickers bars – my kryptonite!)
I tried a lot of different things… you name it I tried it: Atkins, Keto, Cabbage Soup Diet, Slimming World, but nothing worked…
Correction… all of the diets worked for a couple of weeks, maybe a month, then they didn't. I would gain all the weight back and a few extra pounds!
Why couldn't I control my emotional eating? Why were my cravings so much stronger than me? How did my two best friends do it and I could not? What was wrong with me?
I was so confused about what to eat and what to do exactly. I even went to a doctor who prescribed Orlistat which just made me poo badly.
I knew there HAD to be an explanation, there HAD to be! Heaven knows I was ready for change.
Around the same time, my Dad was diagnosed with diabetes, I got super scared! The penny FINALLY dropped!  I decided to do something… enough was enough…I didn't want to go the same way... and have to stick a needle in my stomach three times a day.
So I went back to school. I passed my Masters in nutrition and became a NLP (neuro-linguistic programming) behaviour coach.
After years of effort and much trial and error, I did it. I figured out how to break the cycle of yo-yo dieting, constantly thinking about food and I FINALLY got the dial on the scale to move in the right direction.  Now a few years later, marriage, kid – I am in the best shape ever -  perfect 10!
Since becoming a weight loss coach I've helped hundreds of private and corporate clients to do the same.
My mission is to inspire and motivate people like you to become the healthiest versions of themselves, build healthy relationships with food and lose weight for good so there are no more guilt trips after having your favourite foods (still burger for me), because eating should be a joyous thing.
Who am I:
• A full-time weight loss coach, wife and a mum to an amazing girl
• Fully registered MSc Nutritional Therapist (BANT, CNHC) working in the industry since 2007
• Certified NLP (behaviour coach)
• Regional ambassador for PHC (public health collaboration) charity that works closely with the UK government and NHS to reverse type 2 diabetes via food and behaviour changes
• Nutritional consultant for 2 large corporate businesses
• Nutrition editor for Local Mums Online 
• London Marathon Runner 
Read Angelika's Local Mums Online blog 'Nutrition Mum'