With a fantastic new kids' club featuring first class entertainment from Eddie Catz, Sharky & George, Chelsea FC and Ham Polo Club, this is one local event not to miss.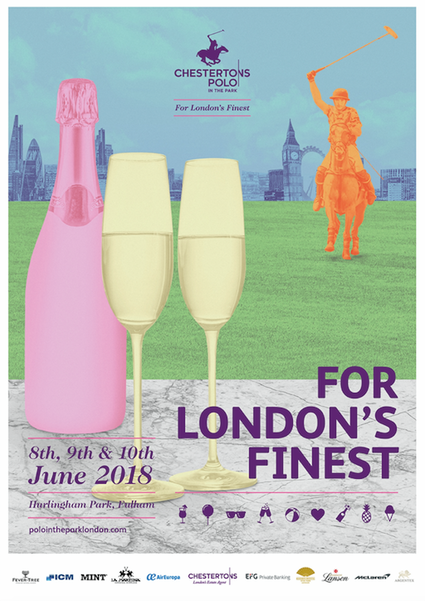 Chetertons Polo in the Park
Local Mums receive an exclusive Local Mums' Discount. Just use the discount code LOCALMUMSPOLO at checkout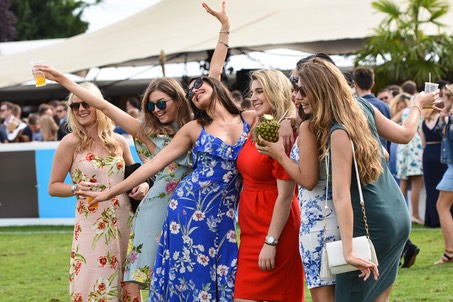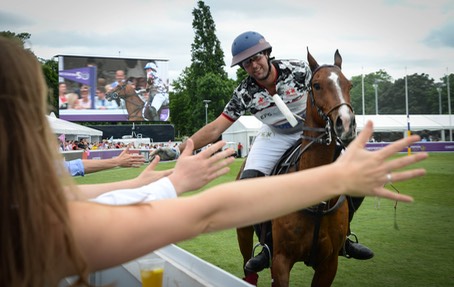 SHARKY AND GEORGE PITCH INVASION  - SUNDAY 10 JUNE
Come and enjoy the best possible weekend entertainment with your children!  
Opening exclusively on Sunday 10 June 11.30am - 1.30pm 
Eddie Catz and Sharky & George will be on hand to give your children the best possible memories of Chestertons Polo in the Park.

CHELSEA FC
Chelsea FC Foundation will also be tearing up the turf on Sunday morning with football skills sessions, goal shooting practice and the chance to win lots of prizes!
LITTLE HOOVES KIDS CLUB
Hosted by Eddie Catz, our Little Hooves Kids Club will be open on Sunday 10 June with lots of bouncy castles, obstacle courses and soft play.
Sharky and George will also be hosting endless games on the Sunday morning, such as Sharks and Lifeguards, Sharky's footsteps, musical bumps, face painting and strawberry bootlace eating world champs.
HAM POLO CLUB
Have a go at polo on the safest pony in the park! Ham Polo Club will have their wooden horse ready and raring to go for kids wanting to learn a few tricks of the trade.

London's biggest Childrens' party kicks off before the Polo Finals start. 
Pitch Invasion - Family Olympics - we are taking over the polo field with giant slides, facepainting and epic events:
11.30am
Rocket balloon launching and giant bubble making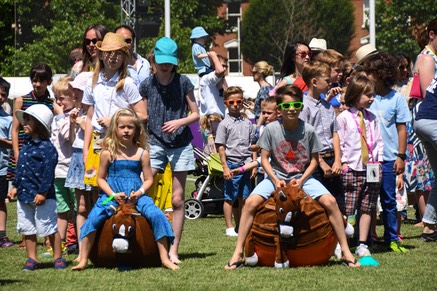 11.45am
Space Hopper Steeplechase, Mega sack races, Rocket balloon javelin
12.00am
Giant musical mats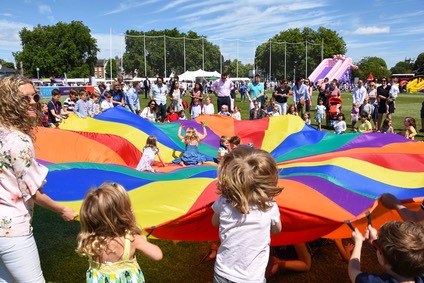 12.15am
Ultimate waterbomb catapulting competition, Squirrel tails
12.30pm
Giant sock wrestling arena, Giant musical bumps
12.45pm
Biggest game of musical statues ever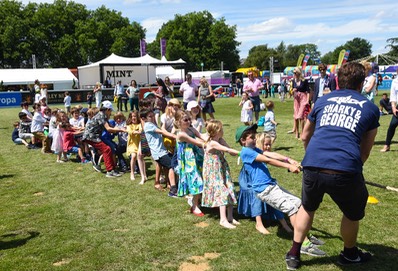 13.15pm
100-a-side tug of war
Local Mums' Discount
Local Mums receive an exclusive discount. Just use the discount code LOCALMUMSPOLO at checkout
www.polointheparklondon.com