Don't miss out on the great discounts, gifts and vouchers for Busylizzy Sutton founder members!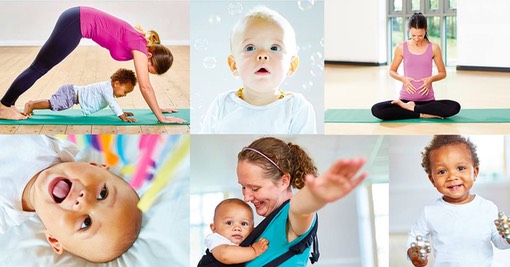 Busylizzy Sutton is launching on January 15th, 2018, and is now offering the first 50 founder members 50% off the registration fee and a free tote bag full of goodies.
Busylizzy is an affordable, flexible, fun and friendly family club. An award-winning approach supporting parents on maternity leave and beyond with a combination of fitness classes, baby classes, specialist talks and events. 
Busylizzy classes are on every weekday and run 51 weeks of the year. As a member, you can attend any combination of our classes using their handy app to book, cancel and reschedule and enjoy classes on your terms, which means no more wasted money if your little one is unwell or your plans change.
Their baby classes include Baby Boogie, Baby Massage, Baby Yoga, Baby Signing, Baby Picassos and Baby Karma. Fitness classes include prenatal Pilates and postnatal Aerobics, Yoga, Pilates, and outdoor Mummy&Me Buggyfitness and Bootcamp. You don't need childcare to attend the fitness classes as your baby comes along too.
Meet like-minded mums in your local community
Being a member of Busylizzy is so much more than great classes on flexible terms. Classes are held at the Riverside Centre, a fantastic, local community hub and meeting place for members. Members also benefit from free educational talks and guest speakers plus regular coffee mornings, where you can meet other friendly mums, swap tips, share stories and relax.
Founder membership offer
The first 50 founder members will benefit from a 50% discount off the registration fee and receive a free Busylizzy tote goody bag which will include:
• a bespoke Busylizzy babygrow (you can choose size and colour)
• a Busylizzy reusable sports water bottle
• Busylizzy discount vouchers worth over £50 - includes a 10% off party voucher and a £40 discount on a block of personal training sessions (min 5 sessions)
• guest passes so you can bring along your friends for FREE
• 5 FREE digital images worth £50 from Magda Bright Photography
• FREE Happy Nappy when you book a term of swimming lessons with Water Babies
• plus more goodies
Click here to choose the monthly membership plan which best suits you and enter promo code FOUNDER50 at the checkout.
Taster classes
Busylizzy Sutton would love to see you go along to try one of their free taster classes ahead of opening in January 2018. Simply click this link to register on any of the taster classes. Find out more about each class.
Read Local Mums' reviews of BusyLizzy 
Contact:
Natasha Fea
Club Owner
Busylizzy Sutton
Tel: 020 3858 0622
Email: natasha@busylizzy.co.uk
www.busylizzysutton.co.uk